My name is Finn and my nickname is Filou. I am an affectionate and curious cat, I like to follow my humans and be in the same room as them to observe them. I also love to look out the window and see what is going on outside. I need to be given attention and spend time playing with me. My favourite activities are chasing the laser and playing with my plushie and the fishing pole. I like rope or carpet scratching posts, but I am not interested in cardboard ones. My coat is long so I need to be brushed regularly. I am housebroken, I always use my litter box. However, I have small allergies, so I eat hypoallergenic food. I also need to take a cortisone pill about once a week to control my allergies. This way I feel good and comfortable.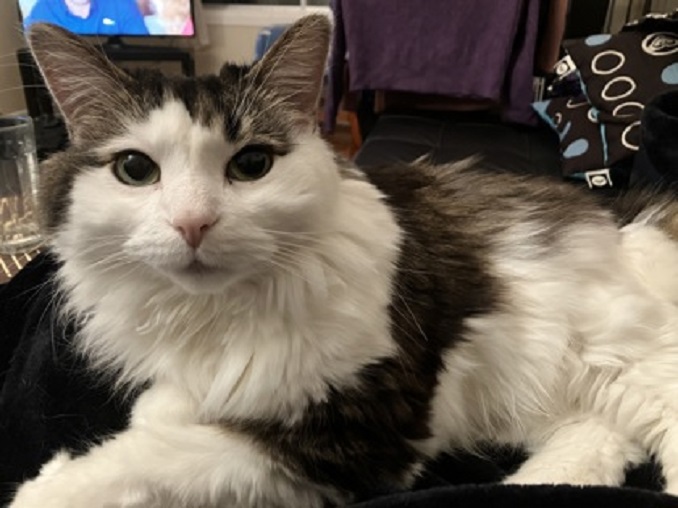 Finn
Age: 8
Sex: Male
Breed: Domestic Longhair
Size: S
Colour: Brown
Declawed: No
If you would like to adopt this cute cat, don't hesitate to fill out the online adoption form!
About this column:
Each week we feature animals available for adoption from local shelters in the Montréal area with the hopes that our readers will assist in finding good homes for them. If you, or someone you know, has the resources to take care of one of these animals, please do get in touch with the appropriate shelter via the links provided.