We recently got the chance to interview Montréal comedian Will P.-Amaral to find out more about his comedic style, influences, and where he goes to discover new comics. If you love comedy, be sure to follow this talented local comic and check out one of his performances soon.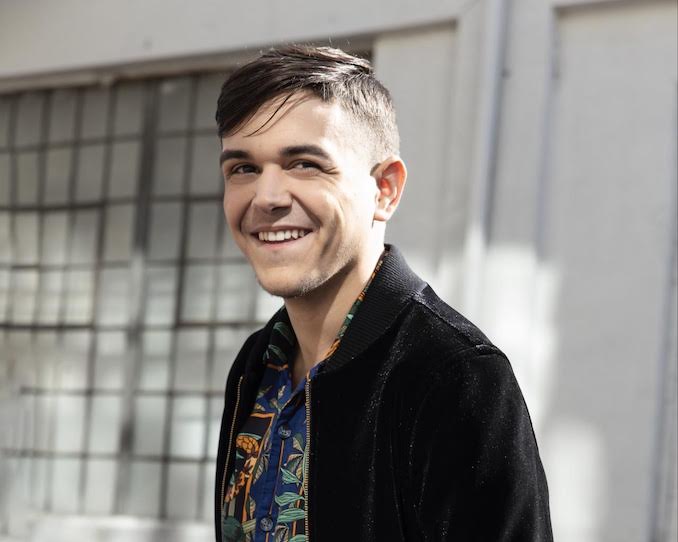 How would you describe your comedy style?
As a stand-up comedian, my comedy style is focused on storytelling, I tell events of what I have been through. I am always honest and do not hold back, I say it how it is always while I am performing on stage. I also act as it has been something I am passionate about my whole life. It is a struggle making it in this industry, but it is a grind and hustle I have loved doing. Putting events I have been through in my life, making others laugh and able to relate to some things I say while I do stand-up is the best feeling in the world.
Who are some of your influences?
Some of my influences defer, I know for comedy, my family and friends are a big influence on what I say. I get all of my stories from events that happen when I am with my loved ones. Same thing goes for acting, my family has helped me grow and learn to control my emotions when needed.
Who was your favourite comedian growing up?
Growing up, I watched the Original Kings of Comedy, even if it was not a part of my generation, I was born in 1999. I rewatched them all the time, watching Cedric the Entertainers Netflix Special from Nashville in 2016 was amazing. Martin Lawrence, Eddie Murphy, Chris Rock, are legends, and have watched them growing up and going back rewatching these shows have inspired me. All the comedians listed are legends in the industry, and they have my utmost love and respect.
Who is your favourite comedian now?
I have so many favourite comedians, a lot of them inspire me to go out and do more. Kevin Hart, Chris Tucker, Sebastian Maniscalco, Marlon Wayans, Howie Mandel, Adam Sandler, I have watched numerous times, and the ones I mentioned earlier are still my favourites. They all have inspired me to be better and put on a show of a lifetime each time I am on stage performing.
What is your pre-show ritual?
Prior to a show, my ritual is to listen to music, dance, I love listening to Tenacious D before going on stage. Doing a little dance to get the nerves out. Moments before going on stage, I take a moment to myself, I thank God, my family, friends, and the host who is introducing me for the opportunities I am having in life.
What is your favourite place you have performed? Why?
MTL COMEDY CLUB is my favourite place I have performed, they love having me on stage, and I always have a good time with the production. The crowd is always engaging and enjoying the show.
What is your favourite medium for listening or finding new comics/comedians?
Social media has helped me to find new comics, Instagram, Facebook, YouTube, is such a big platform with endless people posting comedy shows, skits, and more. Another very big medium for finding new comics and comedians I have not heard much about is through Podcasts. Kevin Hart's: Comedy Gold Minds, really helps the listeners get inside the mind of some of the greatest comedians in the world. I am forever grateful to learn from the greats, and in hopes to meet them one day.
Do you have anything to promote right now?
As a comedian, I am going to be travelling soon, touring to give you the best show possible.
Follow me on Instagram and other social media to keep up with my progress in this industry and hope to meet you all soon when I will perform at a venue near you.
As an actor, I have worked with a great production company in Toronto, Canada. I was able to be a part in the film titles We Did It. The film should be coming out end of 2021.
Where can we follow you?
You can follow me, on almost every major social media platform.
Facebook | Instagram | TikTok | YouTube (coming soon)
Tell us a joke.
As much as I would love to tell you all a joke, I rather meet and see you all laughing in person.
Come to one of my shows and let me know what you think after you have attended. As I said, my jokes consist of real life scenarios such as my mother catching me watch pornography at a young age, to the day I saw something I wish I could unsee, but sadly never will.
PAY IT FORWARD: Who is another local comic/comedian we should know about?
Another local comic or comedian, there are so many, I would say potentially looking for Sid Khullar on Facebook, he is a producer who puts on shows in Montreal. Thanks to him, I have had opportunities to work on my craft, and forever grateful for him.