Coton Corail is a brand that makes sustainable handmade candles in reusable concrete pots. We spoke with CEO and Founder Maëva Deheaulme to find out more about them.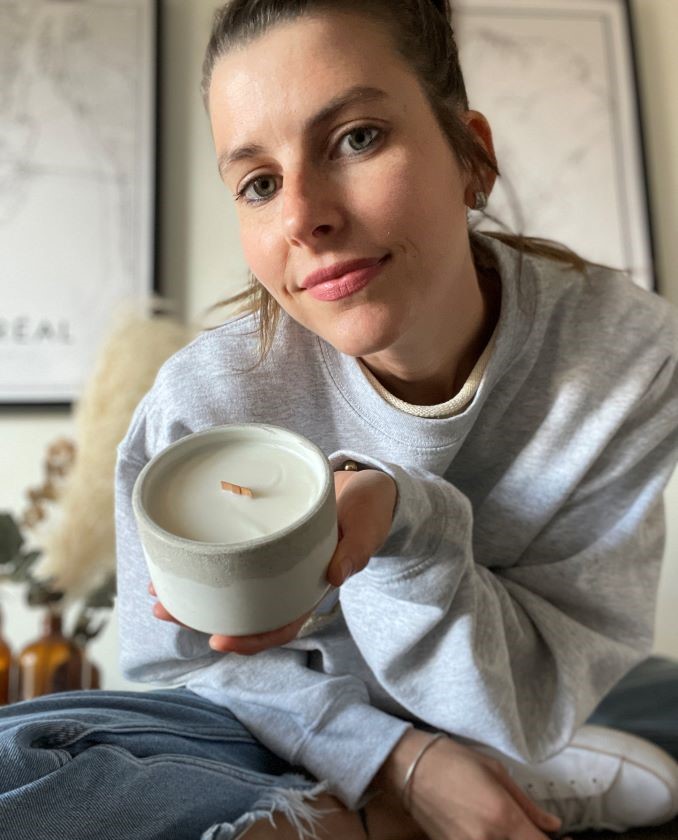 What is your business called and what does it do?
Coton Corail, we make sustainable candles in reusable concrete pots. All of which are handmade in our Montreal workshop.
What made you want to do this work?
I made 150 candles as host gifts at my wedding and fell in love with the process.
What problem did you want to solve with the business?
Coton Corail strives to mend the never-ending waist of empty candle vessels that end up in landfills. I wanted to create a reusable vessel to lengthen its life and usability.
It was very hard to find suppliers that offer products that could meet my needs and specification, even more in a global supply shortage. This led me to create my own vessel. I designed a prototype that reflected my taste in dimensions, usability, and looks. After testing the concept, I had silicone moulds made to those specifications. I was happy to create a product from scratch with every aspect I can manage. The end product is 100% local which accentuates the eco-friendliness of our brand.
Who are your clientele/demographics?
Everyone who likes a good-smelling home, free of harmful toxins. For whom sustainability, care for the environment and curated design are important to their daily lives.
How does your business make money? How does it work?
Coton Corail products are available in various boutiques around the city of Montreal. We also sell on our website and in diverse pop-up markets around the city.
Where in Montreal can we find your profession?
We are lucky to have our candles available in the Museum of Fine Arts of Montreal's boutique. La papeterie Casse-Noisette in Old Montreal, Hoggs and Multimags and of course on our website contoncorail.com. We are always looking to extend our points of sale.
What is the best question a prospective customer could ask a member of your profession when comparing services? Give the answer as well.
What type of wax is your candle made of?
Usually, candles from big-name shops are made with paraffin, which is a derived product of petroleum and very toxic! Our candles are made with soy wax, which is free of harmful gases, comes from renewable sources and is grown in North America.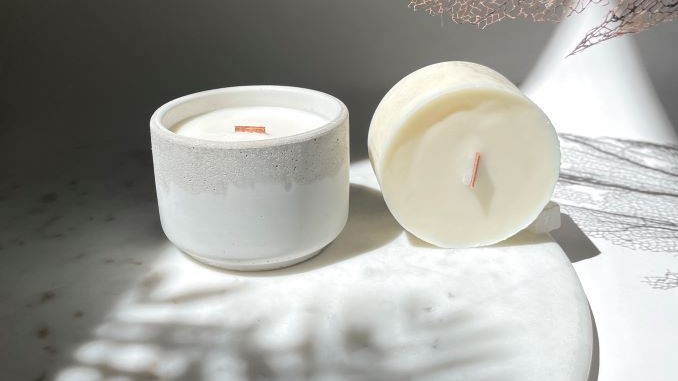 What is the best part about what you do? What is the worst part?
The best part about running my own business would be the freedom of creating a product from scratch. I also love to create a brand that relates to my values and to give back to the environment. Did you know that we give a percentage of our profits to Coral Gardeners? An organism that plants corals all around the world.
The worst part is the fact that I am running this company by myself and I have to do everything on my own. Pouring the concrete and wax, sanding, sealing, creating new fragrances, product testing, marketing, social media, packing orders, deliveries, inventory, finances etc… On top of being a mom to a beautiful and energetic 2 years old toddler. It can be overwhelming at times.
What is your favourite joke about your own profession?
Why did the candles quit their job? They were all too burnt out.
What are your social media channels?
PAY IT FORWARD: What is another Montreal business that you love?
Bkind! I absolutely love every product they make and also what they stand for.