Ambre is a very curious and playful young cat. She loves to play hide-and-seek and has a lot of energy to run after her different toys. Ambre can sometimes be anxious when she is not in a calm and known environment. She will then go and take refuge in one of her favorite hiding places. She likes to have quiet moments to rest after playing. When her batteries are recharged, she loves to spend time with her humans, either playing or cuddling. Her beautiful eyes will charm you.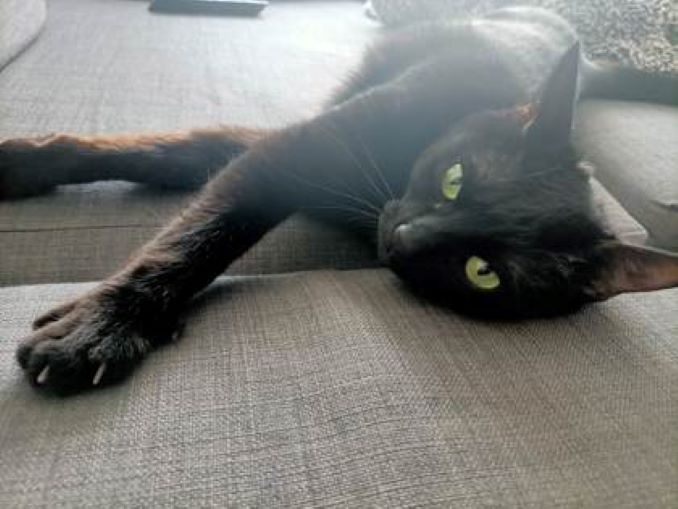 Ambre
AGE: 2
SEX: Female
BREED: Domestic Shorthair
SIZE: M
COLOUR: Black
DECLAWED: No
If you would like to adopt this cute cat, don't hesitate to fill out the online adoption form!
About this column:
Each week we feature animals available for adoption from local shelters in the Montréal area with the hopes that our readers will assist in finding good homes for them. If you, or someone you know, has the resources to take care of one of these animals, please do get in touch with the appropriate shelter via the links provided.