Meet Lola! She is an 8-year-old cat with a heartwarming personality, and is on a quest for her new loving home. She has captured the affection of both SPCA staff and volunteers, thanks to her delightful, endearing nature. Lola's charming antics include rolling onto her back and batting her beautiful eyes to gain attention. Unfortunately, this lovely redhead battles diabetes and requires a dedicated family capable of administering daily insulin injections. Rest assured, scheduling an appointment to meet Lola is a decision you'll cherish, creating a bond that will be mutually rewarding and heartwarming. Your heart will surely be touched by this incredible feline companion.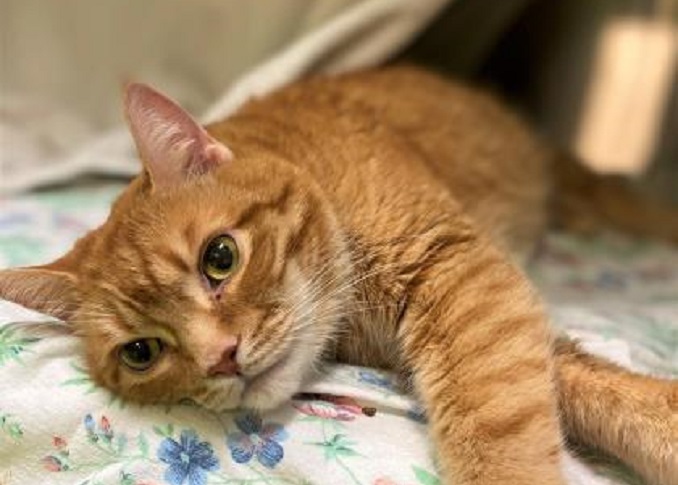 Lola
Age: 8 years old
Sex: Female
Breed: Domestic Shorthair
Size: M
Colour: Orange
Declawed: No
If you would like to adopt this cute cat, don't hesitate to fill out the online adoption form!
About this column:
Each week we feature animals available for adoption from local shelters in the Montréal area with the hopes that our readers will assist in finding good homes for them. If you, or someone you know, has the resources to take care of one of these animals, please do get in touch with the appropriate shelter via the links provided.