Club House shared with us this tasty recipe for Gingersnap Pumpkin Pie, a delightful twist on the classic. This pie is a symphony of textures and tastes, starting with a buttery gingersnap crust that's perfectly balanced by a creamy cheesecake layer. On top of that, a velvety butterscotch and pumpkin pie filling infused with warm spices like Pumpkin Pie Spice and Cinnamon Ground. It's the perfect dessert to capture the essence of autumn and is sure to be a hit at your holiday gatherings. Make it in advance and let it chill overnight for a dessert that's wonderfully rich and indulgent.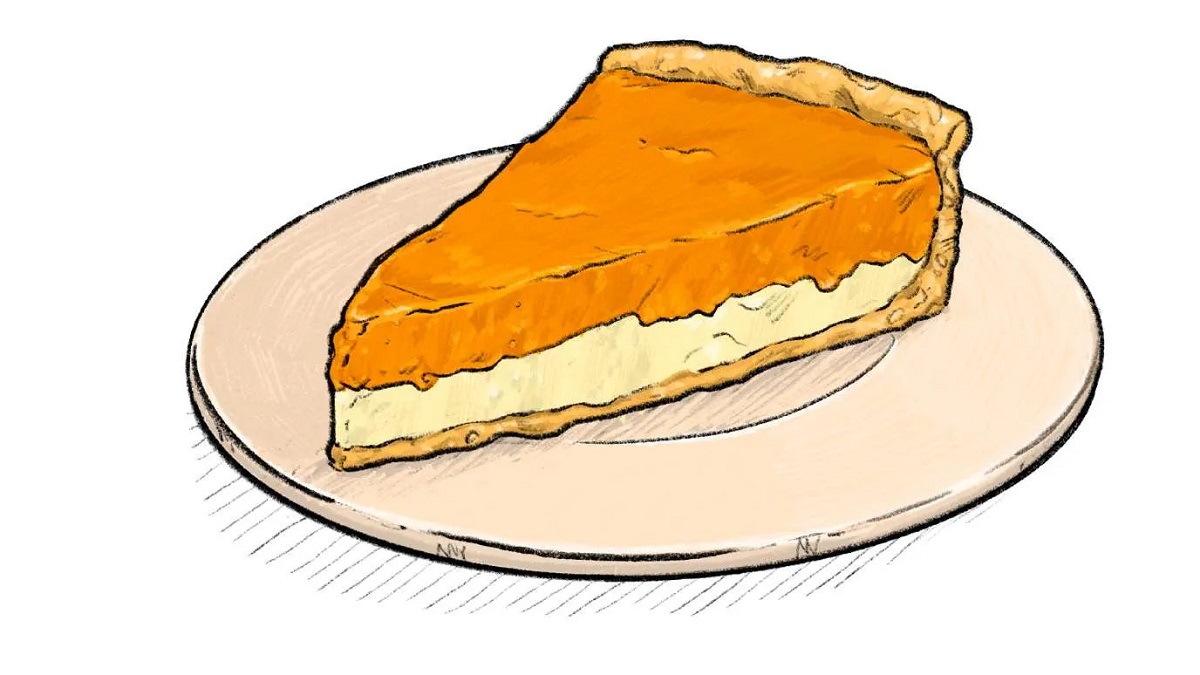 Gingersnap Pumpkin Pie
Prep time: 15 min
Cook time: 10 min
Serving: 8
Ingredients:
1 1/2 cups (375 ml) finely crushed gingersnap cookies (about 30 to 35 cookies)
1/4 cup (60 ml) butter, melted
1/2 package (4 oz/125 ml) cream cheese, softened
1 tablespoon (15 ml) sugar
1 1/2 cups (375 ml) whipped cream
1 cup (250 ml) cold 2% milk
2 packages (3.4oz/99g each) of instant butterscotch pudding mix
1/2 cup (125 ml) canned pumpkin
1/2 teaspoon (2 ml) Pumpkin Pie Spice
1/2 teaspoon (2 ml) Pure Vanilla Extract
1/4 teaspoon (1 ml) Cinnamon Ground
Additional whipped topping, optional
Directions:
1. For the Gingersnap Crust, preheat oven to 375°F (190°C). In a small bowl, combine gingersnap cookie crumbs and butter. Press onto the bottom and up the side of an ungreased 9-inch pie plate. Bake 8 to 10 minutes or until crust is lightly browned. Cool on a wire rack.
2. For the Cheesecake layer, in a small bowl, beat cream cheese and sugar until smooth. Fold in whipped cream. Spread over crust.
3. For the Pumpkin Pie Layer, in a small bowl, beat milk and pudding mixes 1 minute. Stir in pumpkin pie spice, vanilla and cinnamon. Spread over cream cheese layer. Cover and refrigerate overnight. Serve with additional whipped cream.