Vandad Kardar runs a "long form, experimental comedy" night at Theatre Saint Catherine each month in Montréal. We got to speak with him to find out more about his own comedy as well as the upcoming show on February 27th.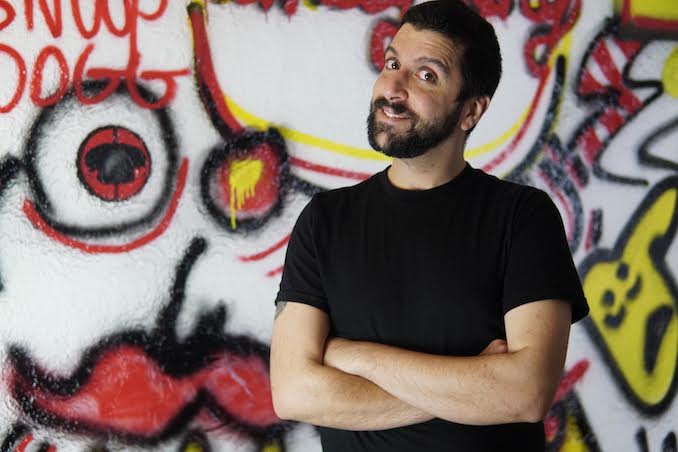 How would you describe your comedy style?
Observational, story telling, up tempo & unpredictable.
Who are some of your influences?
Jon Stewart, Paul Mooney, Patrice O'Neal, Joey Diaz
Who was your favourite comedian growing up?
Chris Rock
Who is your favourite comedian now?
Ryan Long
What is your pre-show ritual?
Peeing
What is your favourite place you have performed? Why?
Toronto city hall! I got 20 thousand people laughing as I roasted the Mayor!
What is your favourite medium for listening or finding new comics/comedians?
Going to shows!
Do you have anything to promote right now?
Sloppy Sundays February 27th at Theatre Sainte Catherine
Where can we follow you?
Website | My Instagram | Sloppy Sundays Instagram | Patreon
Tell us a joke.
You think it's a coincidence mandates are being dropped right after the protests? That's hilarious.. but they won't admit that! Thats like them saying "Oh no we were going to have our first Native Governor General before we found those children "
PAY IT FORWARD: Who is another local comic/comedian we should know about?
Victoria Blair