Canadian singer-songwriter, Jon Rivera (2M+ streams prior as JT Soul), re-introduces himself after a year hiatus where he changed his life and sound. Jon Rivera stands out from the typical city kid. His metropolitan upbringing leaves an unmistakable mark on his songs while his attraction for Pop sonorities naturally contrasts his introspective songwriting and tough yet soothing tone. As an avid fan of music, the  Canadian artist draws influence from Frank Ocean to Dominike Fike, passing by Shawn Mendez and everything in between.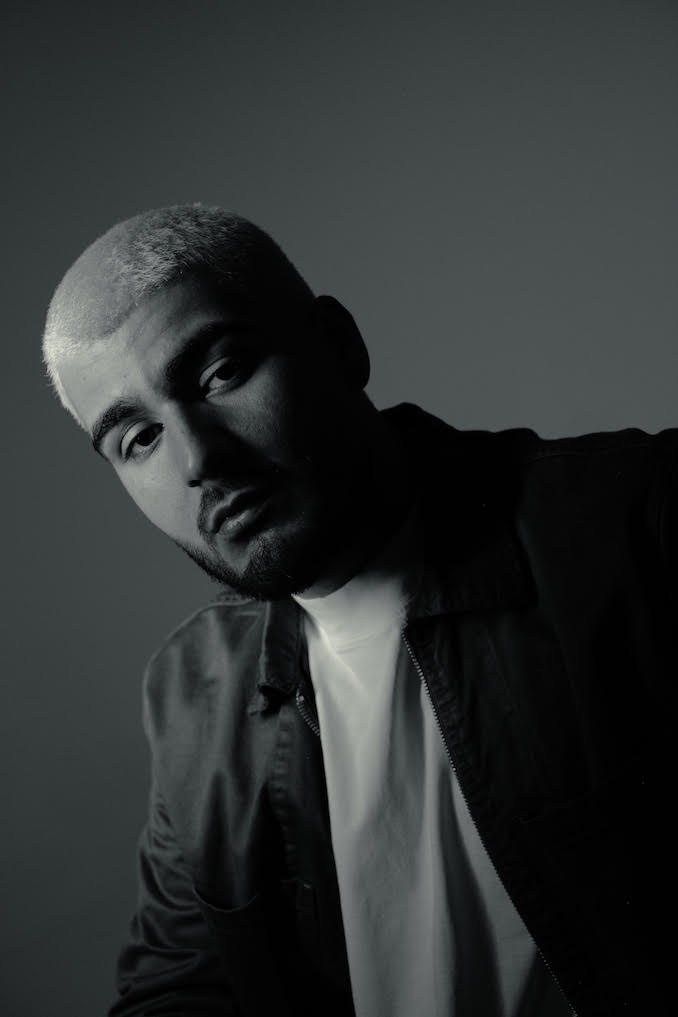 Name:
Jon Rivera
Genre:
Pop – Indie Pop/ RnB
Founded:
1999? 2016?
# of Albums:
First EP under Jon Rivera
Latest Album:
As JT Soul, "Goodbye, Lightspeed"
Latest Single:
Americana
Latest Video:
Favourite musician growing up:
It's quite hard to pick only one! I remember as a kid being a huge Chris Brown fan, I was 8 years old already listening to "With You" without really knowing what it meant, haha!
Favourite musician now:
I have to go with Drake, The Weeknd & Frank Ocean – in no particular order
Guilty pleasure song:
Definitely "Lights" by Elie Goulding. The instrumental has no right to go so hard but somehow it does.
Live show ritual:
Vocal warm-up (most important!), a beer or two to reduce the stress and as many push-ups
as I can do right before going on stage!
Favourite local musician:
Kaytranada for sure. What and how he did it is so inspiring. I have to mention Charlotte Cardin as well, what a voice.
EP or LP?
So far, I'm definitely more of an EP person. I rather have smaller concise projects, something you can listen through quickly at any moment. I feel like an hour+ albums are huge time commitment haha, who has time for 29 songs?
Early bird or night owl?
Throughout the week I'm definitely up before most, around 4-5 AM. On the weekend, it's the complete opposite. I'd say I'm some kind of hybrid.
Road or studio?
I haven't had the chance to be on the road for a tour yet. So, as of right now, my answer will be the studio but I'm definitely open to having a change of heart in the future!
Any shows or albums coming up?
My first EP under Jon Rivera titled "FIRST THING'S FIRST" is set to release on March 25th, so be on the lookout. And as for shows, we just locked in a major festival somewhere in Canada – but with the COVID situation, we'll be careful not to jinx anything.
Where can we follow you? 
Facebook | Instagram | YouTube
Instagram is definitely where I'm most active though, so don't be shy on that follow!
***
Rapid Fire Montréal Qs
Favourite local restaurant:
Beniamino!
Favourite street in your city:
Has to be Saint Laurent.
Favourite park in your city:
I don't hang much in parks, but I'll say Delorme in St-Leonard for the memories as a kid.
Favourite music venue in your city:
MTelus or Club Soday. I like the energy of a smaller 1000-2000 seat venue than a stadium!
Favourite music store in your city:
Moog Audio on Saint Laurent!