Eadsé, meaning "My good friend" in Huron-Wendat, is a Wendat singer-songwriter based in Montreal. Eadsé explores the sounds of a soulful pop. Heir to the legacy of her ancestors, it is her grandfather, from the wolf clan and the raven family, who guides her towards music. Since then, she has been creating, with strength and tenderness, musical works that are both touching and powerful.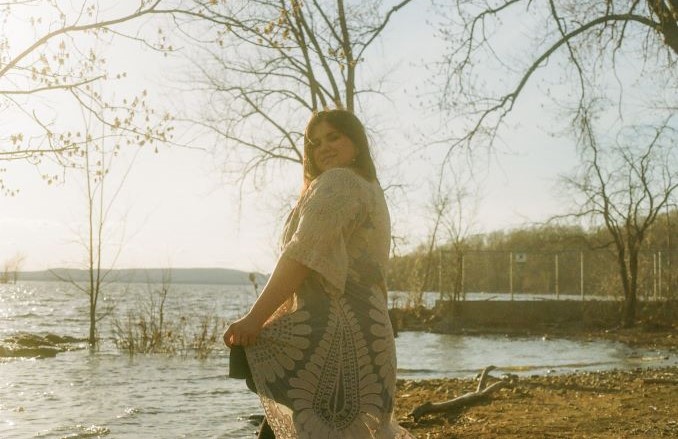 Name:
Eadsé
Genre:
Electro-pop/soul
# of Albums:
1 EP
Latest Album:
MY GOOD FRIEND
Latest Single:
Latest Video:
Favourite musician growing up:
Joss Stone!
Favourite musician now:
LÉON
Guilty pleasure song:
I'm not pretty by Jessia. I can't stop listening to this song!
Live show ritual:
Burning sage, meditating, drinking lots of water and herbal tea with honey.
Favourite local musician:
Charlotte Cardin
EP or LP?
LP! When you appreciate a music artist, you just want to have a lot of songs to listen to!
Early bird or night owl?
Early bird! (I'm a mom of two 😉 )
Road or studio?
Both 😀
Any shows or albums coming up?
Listen to my new single Stay! I really hope you like the song, I had so much fun writing it, and working with Trey Vittetoe (Selena Gomez, Miley Cyrus producer) was truly an amazing experience. It is fascinating 'cause we did everything by remote. He was in LA while I was in Montreal.
Where can we follow you?
Facebook | Instagram | YouTube
***
Rapid Fire Montréal Qs
Favourite local restaurant:
Chez Roger (Beaubien Street).
Favourite street in your city:
Beaubien Street. There are lots of little coffee shops to discover, and parks. It is not too busy and not too quiet.
Favourite park in your city:
Molson Park. Again on Beaubien 🙂 It is always nice to go there just to hang out with a friend on a sunny day or to go for a walk. I love this park!
Favourite music venue in your city:
MTELUS
Favourite music store in your city:
Steve's music