With roots in Quebec and Jamaica, as well as frequent travel to the U.S., MODLEE has been greatly influenced by jazz, soul, R&B, gospel, and reggae. Dynamic in range, her signature style is suffused with personal tones and tends to touch on topics such as spirituality, community, feminine strength, and other values that are at the core of who she is.
Weaving together musical styles that have long been marginalized in Quebec throughout her singular journeys, such as hip-hop and R&B, MODLEE continues to be a dynamic force contributing to the scene's rich cultural diversity. Having worked in the music industry since 2009, her wealth of experience has positioned the acclaimed singer as a source of positive inspiration that embodies what it means to be a positive role model, have a seat at the table, and express yourself in a distinctive, authentic voice.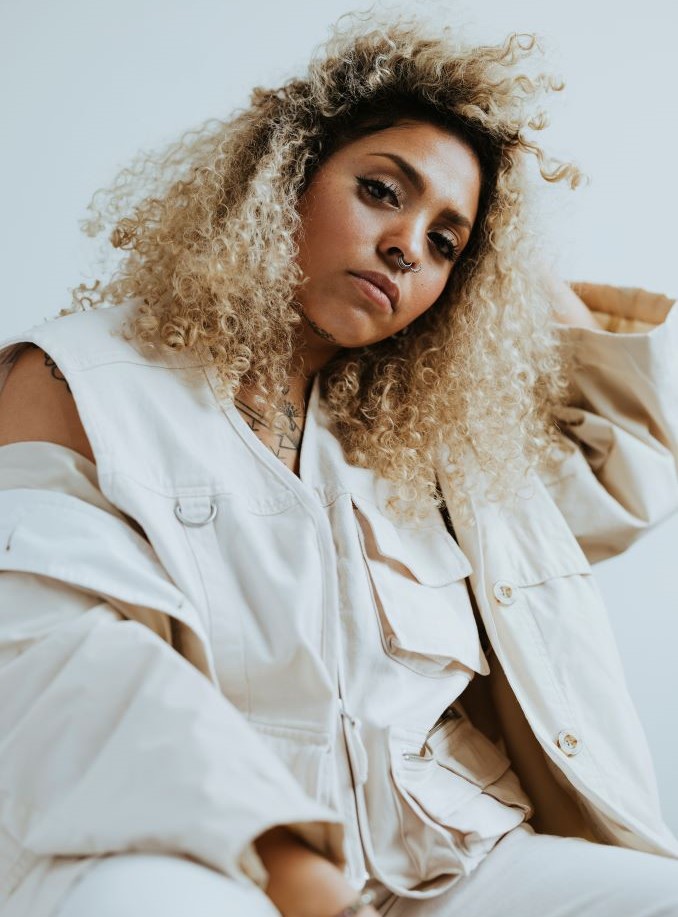 Name:
MODLEE
Genre:
R&B urban Soul
Founded:
My first album was released in 2010
# of Albums:
4
Latest Album:
Soul Urge
Latest Single:
Soul Urge
Latest Video:
Favourite musician growing up:
There are so many I can't choose just one! Brandy, Erykah Badu, Missy Elliot and much more!
Favourite musician now:
I don't have a favourite but I'll go for Haitus Kaiyote. The music is a breath of fresh air, rejuvenating and authentic.
Guilty pleasure song:
Oh lala, no song feels like guilty pleasure!
Live show ritual:
Meditation before every show is so important. Gratitude for the universe's guidance and remember to have fun!
Favourite local musician:
KNLO
EP or LP?
LP
Early bird or night owl?
Night owl but with time I feel I'm appreciating being an early bird.
Road or studio?
Studio because I love creating but there's nothing like the feeling of performing and stepping in your zone.
Any shows or albums coming up?
I'm super stoked to perform at the Montreal Jazz festival, it's an honour to be a part of the event.
Where can we follow you?
Instagram | Facebook | Twitter
***
Rapid Fire Montréal Qs
Favourite local restaurant:
Battuto in Quebec City. The best Italian fusion food.
Favourite street in your city:
I would say the whole area of old Quebec City. It reminds me good times from my childhood living there.
Favourite park in your city:
Les Plaines d'Abraham.
Favourite music venue in your city:
Back in the days, I would say Le Cercle when it used to be open, we had the best nights there.
Favourite music store in your city:
No favourite in the now, But I love the Vibz at 180g on de Lorimier 🙂