1995 was an exceptional year for scientific firsts, like the decoding of the DNA of a living organism, the identification of the house outside Earth's solar system and the birth of Akeen Kidder, the Yarn Art Guy! Affectionately known at home by his huge family as Akeen, AK and AkeenO. His art skills were clearly present as a young child, churning out stick men pictures with vivid eyeballs, colourful clothing and other unique additions remarked by his kindergarten teacher! As a mother of this creative mind, I encouraged his passion while directing him towards something 'practical' like robotics and science. Sure he studied at Concordia University and got his Bachelor of Engineering, but he could not resist his inner artist child and started dabbling with yarn as an art form. His initial works, which I cherish, were, let's say, interesting. With patience and practice, his yarn art is now exceptional. His focus on detail, colours and original presentations are just stunning. The series of pieces he devotes his time to articulate clearly part of the issues of his generation including environmental, racism, social media and music. But it's the yarn, every art show I hear how does your son do it?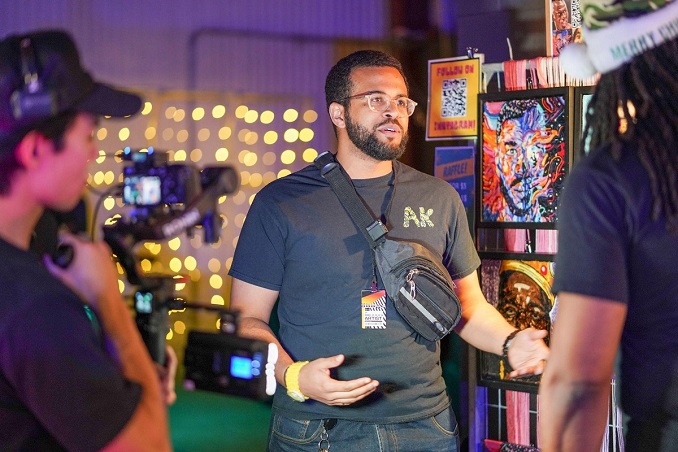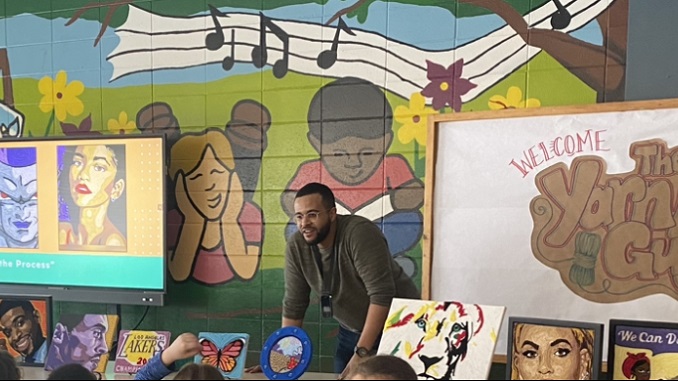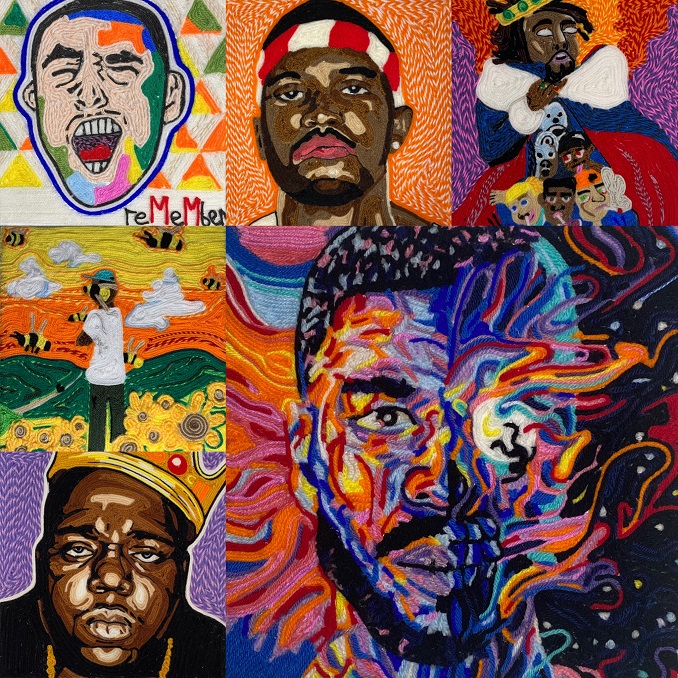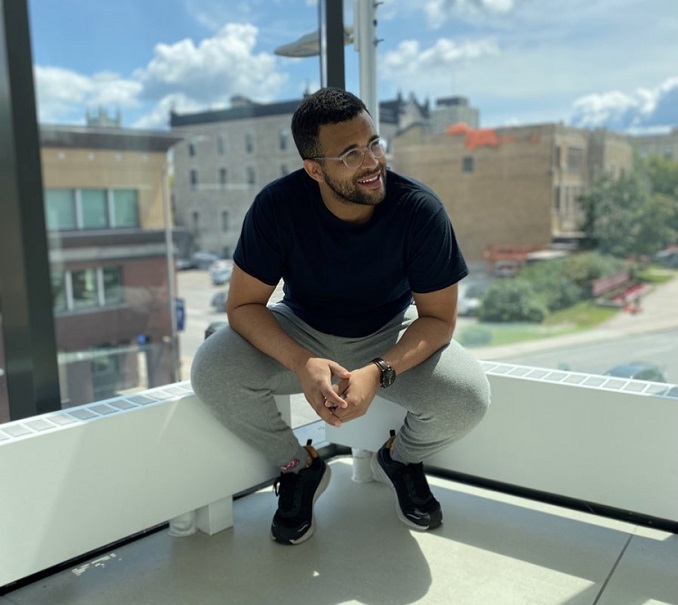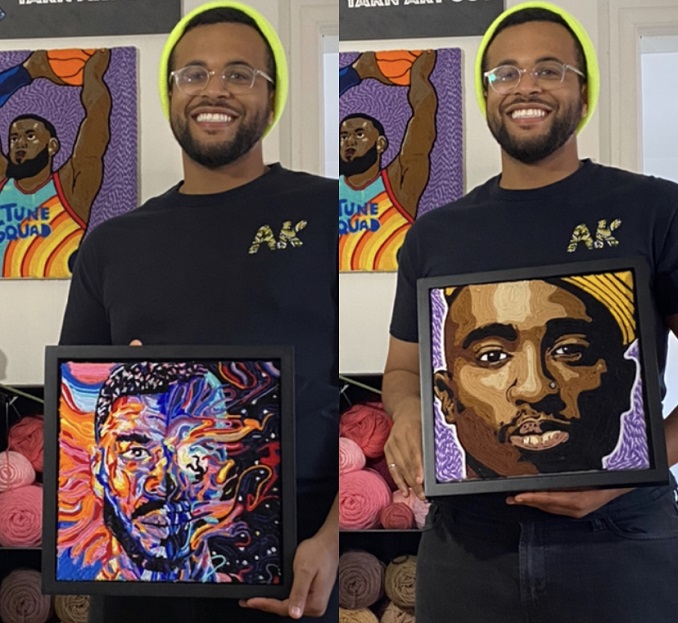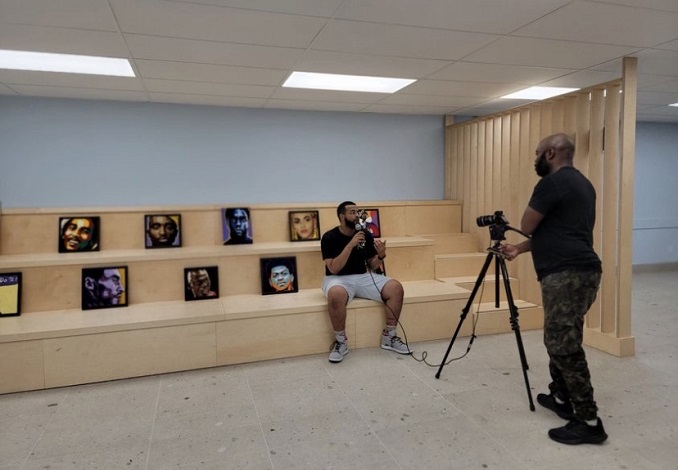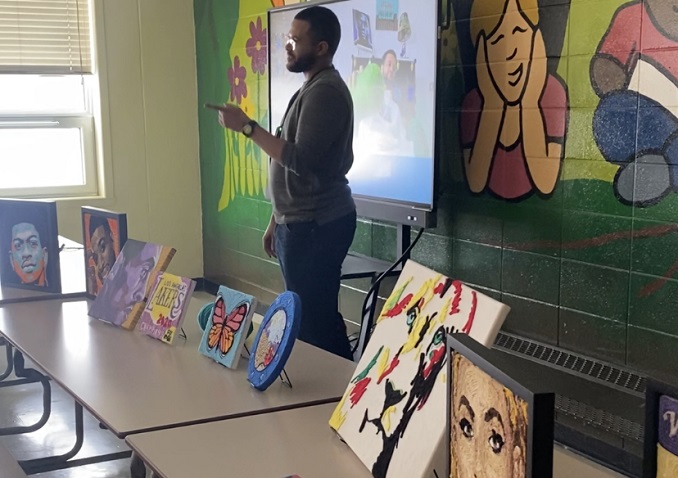 ***
Which 'hood are you in?
I consider myself to be a bit all over the place! I was born and raised in Verdun. I did all of my schooling in the LaSalle & Ville-Marie areas. I also have a strong connection to the St Henri/ Little Burgundy area, where I would go to community centres (Tyndale, Youth in Motion, Desta) with after-school programs that would help me eventually become an engineer, and that allowed me to express my creativity through different forms of art.
What do you do?
I call myself a yarn artist or yarn painter. I create visual art by hot glueing yarn onto canvases. I also enjoy making Instagram content promoting my artwork through skits and raps. My goal is to inspire people to create in new and unique ways. I always say "I never thought I would find myself creating using yarn, but you never know until you try"!
What are you currently working on?
I am currently working on a series based on classic video game characters. The concept is that AI generates a photo of a video game character and whatever image the AI generates I recreate in yarn. It's my commentary on how people fear that AI will replace artists. I think that advancements in technology are inevitable and should always be seen as an opportunity for artists to find new ways to integrate it into what they do or adapt and find new ways to stand out.
Where can we find your work?
The best place to find my work is on my Instagram. Following this page is the best way to know when I am taking part in Live Events ranging from markets to art shows.