Singer-songwriter Pascale LeBlanc was born in Montreal but spent her entire childhood in her mother's homeland of Haiti. Her words evoke both her childhood memories in Haiti and her life in Quebec. Her music (a mosaic of cultural identity) is a testimony to both her emotions and mixed heritage. At the crossroads of Quebec's "chanson francophone" and world music genres – Pascale conveys to us her experience as an authentic performer who bears two cultures in her soul.
A Prix de la Presse winner, and a Grand Prix Desjardins de Culture Lanaudière nominee – Pascale has really focused her solo efforts on this record. It's wholly self-produced, it exposes her talents as a multi-instrumentalist, and it highlights her tremendously creative arrangements. Produced with the support of the Canada Council for the Arts and recorded at the renowned Studios Opus (Dominique Fils-Aimé), this album is a work that deepens the subject of mixed cultural identity. By addressing very topical themes, Pascale LeBlanc reveals a clever and relevant musical universe, built on her own cultural identity. On the album "Entre l'érable et le cocotier" we can hear the harmony between two cultures, similar to the sound of a dream come true.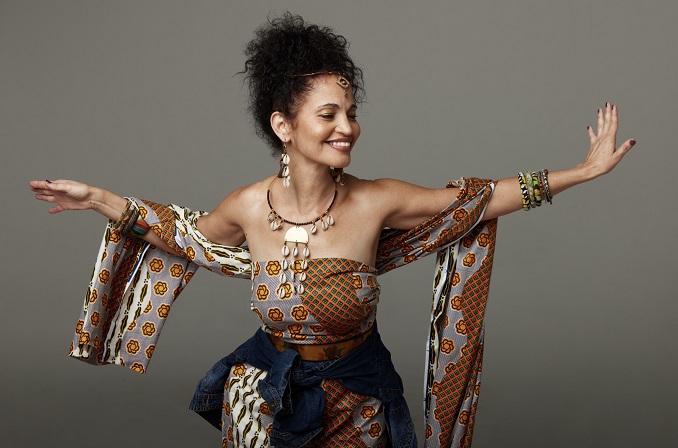 Name:
Pascale LeBlanc
Genre:
Fusion-Folk, World, Creole, Singer-Songwriter
Founded:
2000's
Latest Album:
Entre Lérable Et Le Cocotier
Latest Single:
Bon bagay
Latest Video:
Favourite musician growing up:
Street bands of Rara music (from my childhood in Haïti), The Beatles, Harmonium
Favourite musician now:
Sufjan Stevens, Beethova Obas, Patrick Watson
Guilty pleasure song:
Take on me, A-ah – Lumane Casimir, Carole Demesmin – Somewhere down the crazy river, Robbie Robertson
Live show ritual:
10 minutes in complete silence and a big group hug with my musicians just before going on stage
Favourite local musician:
Ariane Moffat, Wesli, Half Moon Run
EP or LP?
LP
Early bird or night owl?
Night owl
Road or studio?
I love both equally
Any shows or albums coming up?
The 13 songs of my new album "Entre l'érable et le cocotier"
Where can we follow you?
Facebook | Instagram | Youtube
***
Rapid Fire Montréal Qs
Favourite local restaurant:
La Bine, in Mascouche, because the meals are delicious and the welcome is warm
Favourite street in your city:
Chemin du Curé Barrette in Mascouche, because of the surprising landscapes of the countryside
Favourite park in your city:
Le parc du Grand Coteau in Mascouche: within a two-minute walk from my place, I can admire the pond and walk in the woods
Favourite music venue in your city:
Le Théâtre du Vieux Terrebonne, near a magnificent site: l'île-des-Moulins in Terrebonne
Favourite music store in your city:
Le Garage à Musique in Mascouche