Basia Bulat is a singer-songwriter who lives in Montreal, Canada. She brings together an intrinsic contemporary sound with a love of classic folk, country and R&B songwriting. The Polaris Music Prize and Juno-nominated Basia Bulat has earned acclaim throughout her career from The New Yorker, NPR Music, The New York Times, Pitchfork, WNYC, The Independent, MOJO, and Uncut, among many others. Bulat has toured extensively around the world, gracing such stages and festivals as Carnegie Hall, Newport Folk Festival, and Montreux Jazz Festival.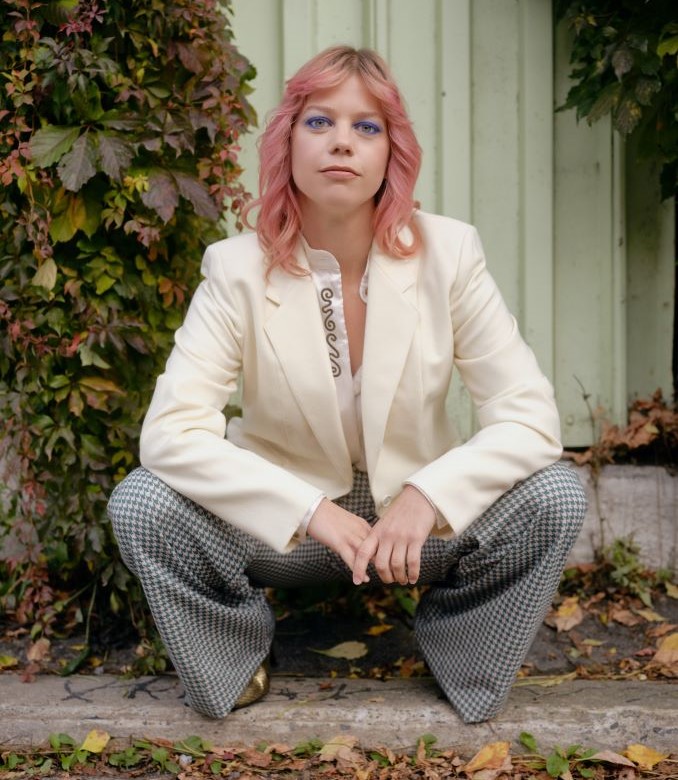 Name:
Basia Bulat
Genre:
Folk
Founded:
My first album was released in 2007
# of Albums:
6 for now
Latest Album:
The Garden
Latest Single:
Fables
Latest Video:
Favourite musician growing up:
The Beatles
Favourite musician now:
Odetta
Guilty pleasure song:
There's no such thing to me as feeling guilty about music! I love even the cheesiest songs 😉
Live show ritual:
There's a vocal warm-up I do that involves a lot of counting very quickly at different pitches, it gets me out of my head and makes my band laugh at the same time.
Favourite local musician:
Wood Andrews
EP or LP?
LP
Early bird or night owl?
Always and forever an early bird
Road or studio?
I love both but these days very much studio
Any shows or albums coming up?
I'm very excited about my show this summer at the Montreal Jazz Festival/ Festival International de Jazz de Montreal!
Where can we follow you?
Instagram | Facebook | Twitter
***
Rapid Fire Montréal Qs
Favourite local restaurant:
The Vieux Vélo!
Favourite street in your city:
I love walking through the quaint and tiny little Rue Groll in Mile End, it feels like stumbling upon a secret
Favourite park in your city:
Parc Jarry for its amazing sunset views
Favourite music venue in your city:
Theatre Corona because of all the wonderful shows I've seen there
Favourite music store in your city:
Phonopolis on Rue Bernard!