Winner of numerous prizes in national and international competitions, the Montreal-born pianist of Asian heritage Minna Re Shin has graced the classical music stage with her virtuoso technique, mature artistry, stage personality, and rare sensitivity. This versatile artist has won enthusiasm for her performances of diverse repertoire, including new, lesser familiar works by lesser-known composers who are under-represented on the Canadian and world stage. Here at home and overseas, critics and audiences alike have raved her performances as "intense," "inspiring," and "powerful." In the words of the legendary Russian pianist Lazar Berman, "Minna Re Shin and her great talent."
Since her solo début at the age of ten with the Orchestre Symphonique de Montréal, this dynamic artist has performed in North America, Europe, Australia, and Asia and has received high praise as a recitalist, chamber pianist, and soloist in concerts with major orchestras, such as the Orchestre Symphonique de Montréal, the Montreal Chamber Orchestra, and the chamber orchestra I Musici de Montréal, and with distinguished conductors like Charles Dutoit, Marc David, and Jacques Lacombe. She has played in many concert series and festivals, including the prestigious International Haydn Festival in Eisenstadt where she made her Austrian début.
Minna Re Shin has also been lauded as a recording artist. Her début CD devoted to Haydn piano sonatas on the ombú productions label has been released to great critical acclaim. Le Journal de Montréal hailed her as a "great performer with great sensitivity and intelligence." Following the success of this recording, Shin has embarked on a multi-recording project with ombú. Her second solo album, Images & Ballades, which features works by the Canadian composers Alain Payette and Jean Coulthard, was applauded by Paroles et Musique: "the pianist's interpretation is impeccable; it was as if these two composers had lent her their pen." Her most recent music album Sonate Tableaux celebrates the world premiere performance of this unknown work, and the complementary performance video marks her début as producer.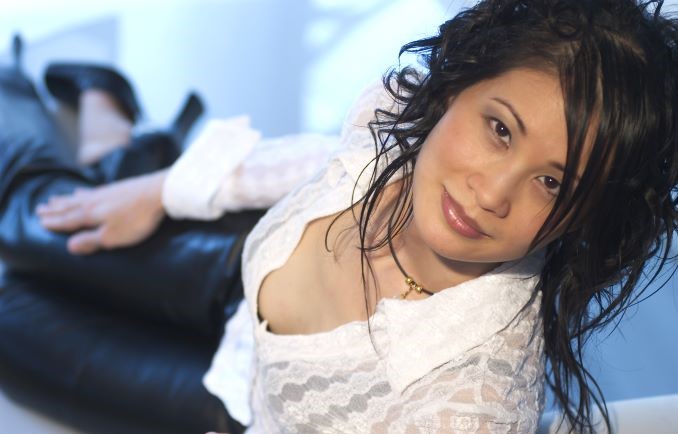 Name:
Minna Re Shin
Genre:
Classical music (piano)
Founded:
I started my performing career at the age of ten when I made my solo début with the Orchestre symphonique de Montréal.
# of Albums:
4
Latest Album:
Sonate Tableaux
Latest Video:
Favourite musician growing up:
Panist Alfred Brendel
Favourite musician now:
Pianist Alexis Weissenberg
Guilty pleasure song:
Norah Jones' song "Come Away with Me"
Live show ritual:
Short practice session, relaxation, running, freshening up and dressing up for the performance. It is important not only to perform at my very best but also to look and feel my very best. I do not want to disappoint my audience!
Favourite local musician:
Conductor and pianist Yannick Nézet-Séguin
EP or LP?
LP
Early bird or night owl?
Early bird or night owl, depending on my agenda.
Road or studio?
Road and studio.
Any shows or albums coming up?
I have my Sonate Tableaux album and video launched on June 15, 2022
Where can we follow you?
Twitter | Facebook | Instagram
***
Rapid Fire Montréal Qs
Favourite local restaurant:
My top three favourite restaurants are Le Mousso, Damas, and Okeya Kyujiro.
Favourite street in your city:
Laurier Avenue West. Is a stylish shopping street where you can explore life's little pleasures, from fashion and home décor boutiques to specialty food shops and fine dining restaurants.
Favourite park in your city:
Mont Royal Park; nature in the heart of Montreal that offers a captivating panoramic view of the city.
Favourite music venue in your city:
Place des arts
Favourite music store in your city:
Archambault