Tebey is a Platinum-selling and award-winning artist, producer and accomplished songwriter with four official Top 5 radio singles, five Top 10 singles and five Top 20 singles as an artist. The past few years have yielded some of his biggest accomplishments. He's had multiple #1 songs as a writer including a US Billboard #1 with Justin Moore's "Somebody Else Will", a UK #1 with Pixie Lott's "All About Tonight", a Canadian #1 with Gord Bamford's "Dive Bar", and his first #1 as an artist and writer with his gold-certified single "Who's Gonna Love You", which also won a SOCAN Song Award. Additional Tebey hits include the platinum-certified "Denim on Denim" and gold-certified singles "Happened On A Saturday Night" and "The Good Ones" with Marie-Mai.
In 2022, Tebey won the CMAOntario Single of the Year Award for his song "Shotgun Rider" and the Songwriting and Music Publishing Award presented by Music Publishers Canada and Music Canada for his co-writing contribution to pop artist Shawn Desman's gold hit single "Nobody Does It Like You". Tebey also performed at the 2022 CMAFest in Nashville and hosted another BBC Radio2 show, interviewing main stage artists such as Thomas Rhett, Kane Brown, Kelsea Ballerini, Cole Swindell, Lainey Wilson, Deana Carter and more.
Tebey will be returning to Canadian stages this year with his Shotgun Rider Tour Part II. He is also currently working on putting the finishing touches on more new music to be released this year.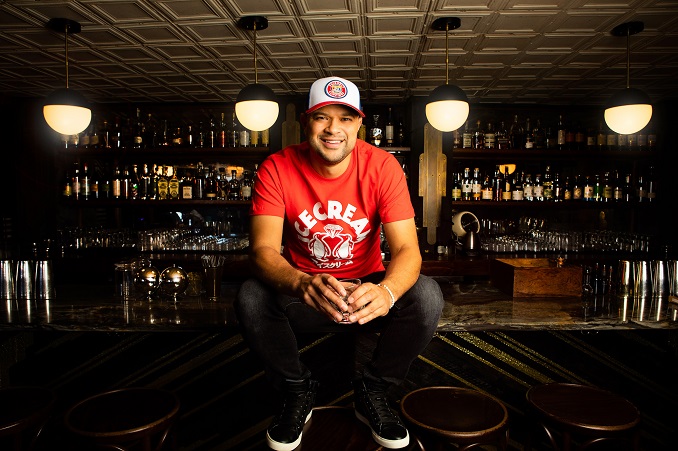 Name:
Tebey
Genre:
Country / Country-Pop
# of Albums:
5 with a 6 th coming soon 😉
Latest Album:
The Good Ones (2021)
Latest Single:
Sink with the Sun (July 2022)
Latest Video:
Favourite musician growing up:
Kenny Chesney and Tim McGraw for country, Counting Crows for rock and Boyz II Men for pop/R&B.
Favourite musician now:
That's a tough one! I tend to attach myself to songs as opposed to the artists. For Canadian country, I'd have to go with Dallas Smith by a mile. Top shelf every time!
Guilty pleasure song:
'I Want It That Way' by the Backstreet Boys or 'Africa' by Toto. But don't tell anyone!
Live show ritual:
To avoid anxiety, I'm usually watching tv or playing video games till almost showtime!
Favourite local musician:
Bailey Zimmerman was making a lot of noise down here in Nashville, and I was really digging what he was doing. Still am, but he's well on his way to blowing up now, so he's not really 'local' anymore.
EP or LP?
EP. People have much shorter attention spans these days, so they don't want to wait for a full-length album unless your name is Adele or Taylor Swift! Fans want 'more music, more often' and I'm happy to give it to them!
Early bird or night owl?
Night owl for sure!
Road or studio?
Honestly, either or. I get recharged creatively in both situations.
Any shows or albums coming up?
We're getting ready to drop a brand-new song very soon!
Where can we follow you?
Twitter | Facebook | Instagram | Website
***
Rapid Fire Montreal Questions
What is your favourite local restaurant in Montreal?
Joe Beef
What is your favourite street in Montreal and why?
Rue Norte in Old Montreal
What is your favourite music venue in Montreal?
I played Theatre Corona the last time I toured Montreal and loved it
What is your favourite music store in Montreal?
Wherever has the best vintage guitars