Métis artist and scholar Juliet Mackie is a PhD student in the Individualized (INDI) Program at Concordia University. Born on Vancouver Island, BC with maternal roots in Fort Chipewyan, AB and Red River, MB, Juliet's lifelong interest in the arts began as a child taking art classes throughout elementary and high school. In 2015, Juliet relocated to Tiohtià:ke/Montreal to study painting and drawing at Concordia University, where she received her BFA in 2020.
Juliet's PhD research topic, "Reconstituting Indigenous Identities through Portraiture and Storytelling" uses painting as a medium to explore identity and cultural (re)connection. Her project will contribute to scholarship on the importance of positive and consensual representation of Indigenous women and Two-Spirit people. Juliet learned to make beaded earrings in 2019 at a workshop in Montreal taught by Cory Hunlin. Juliet connects with her Métis culture through beadwork and other artistic activities. She established "Little Moon Creations" during the Covid-19 lockdown as a way to stay busy and reduce anxiety around the pandemic.
-written by Alexandra Nordstrom (friend)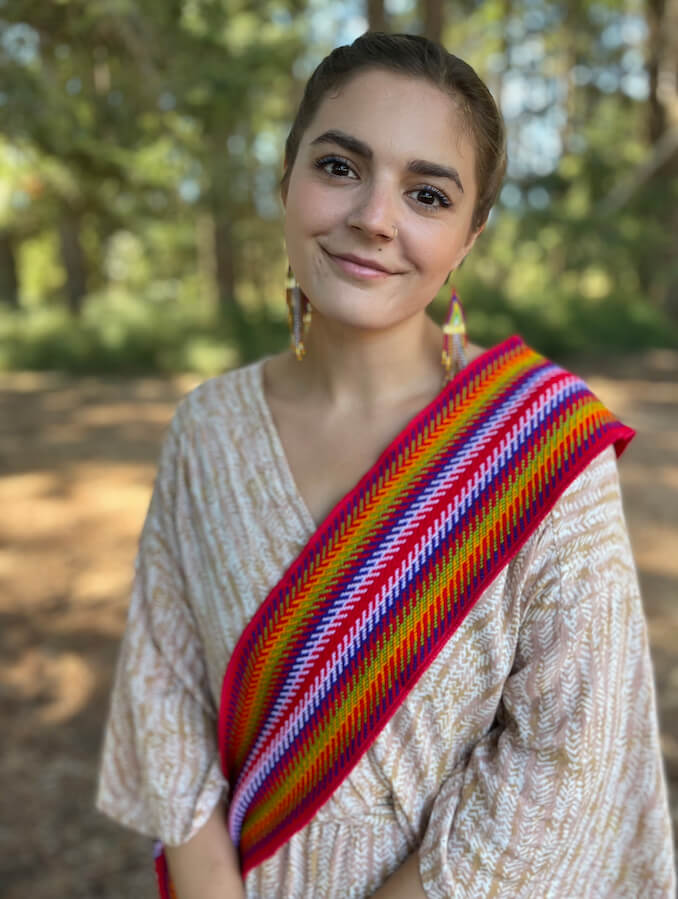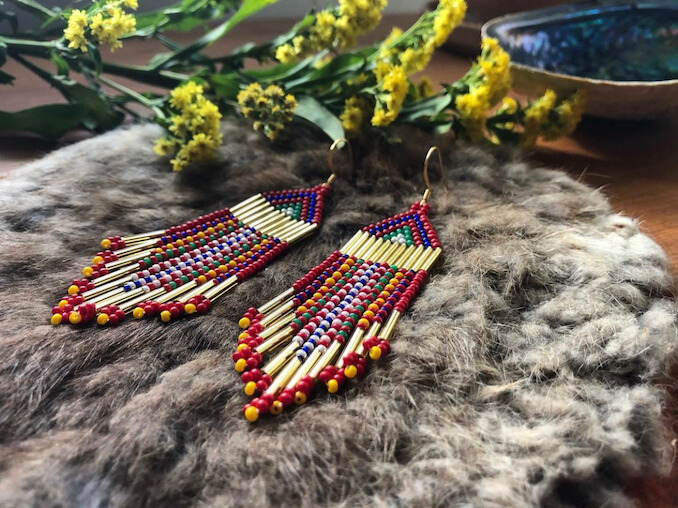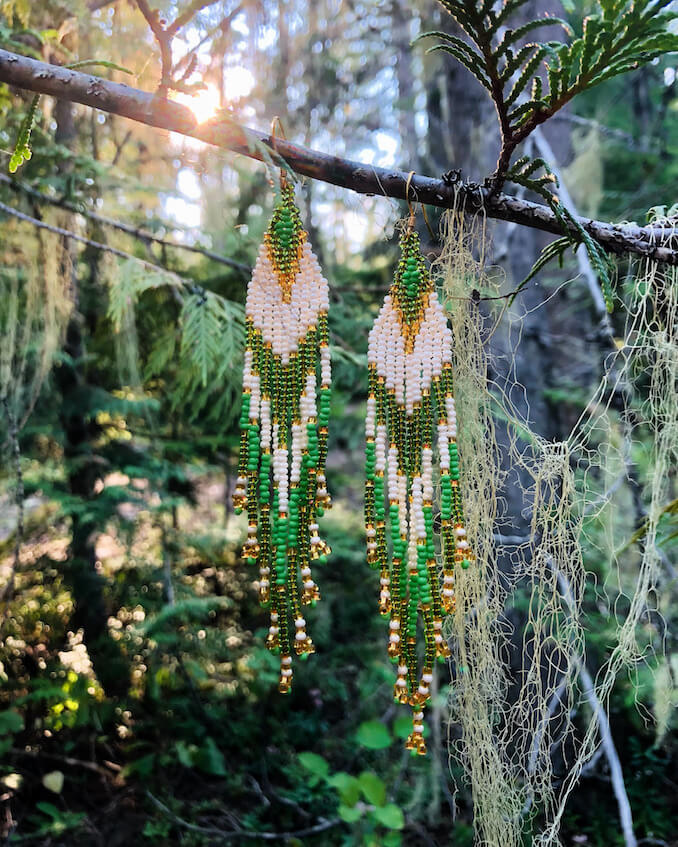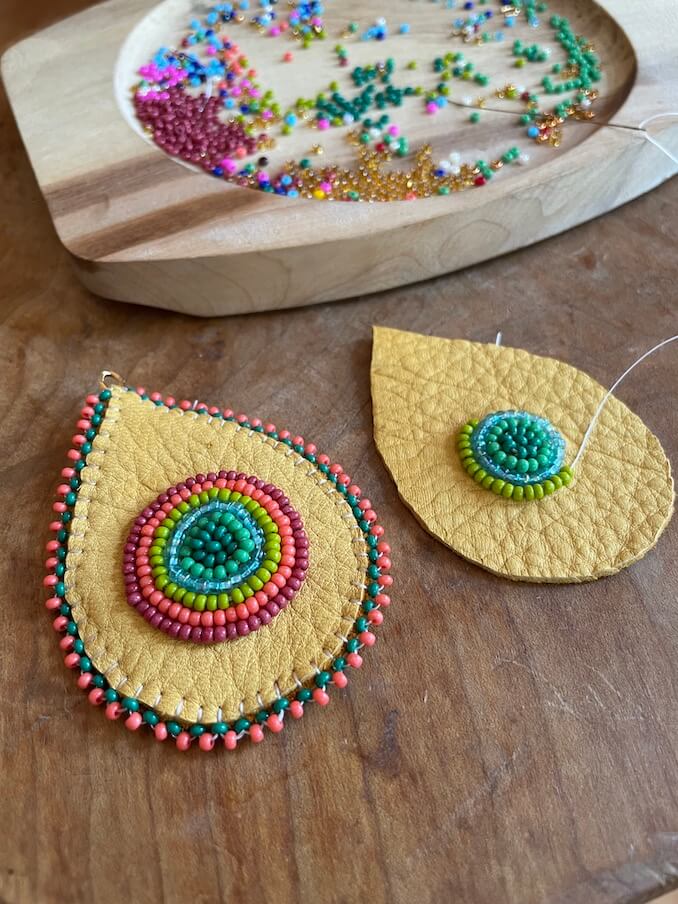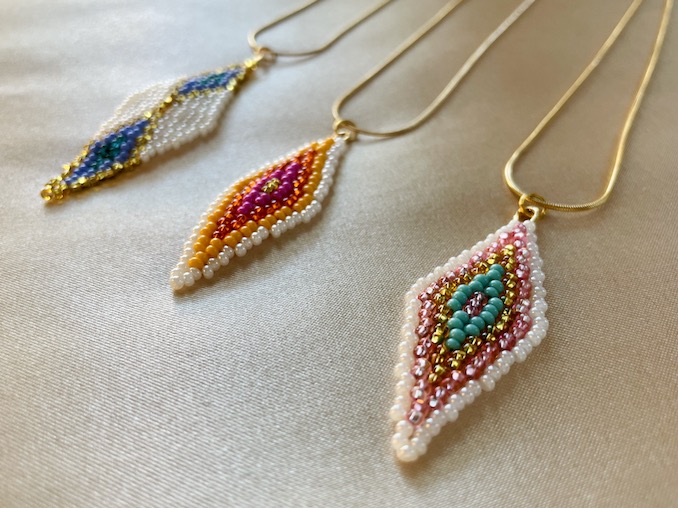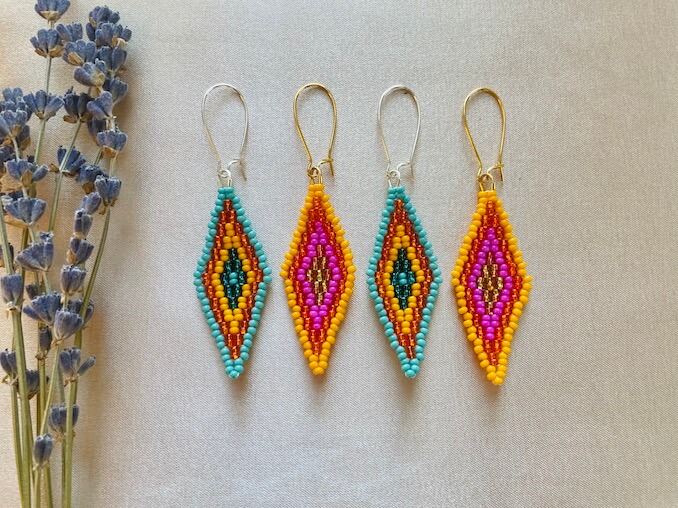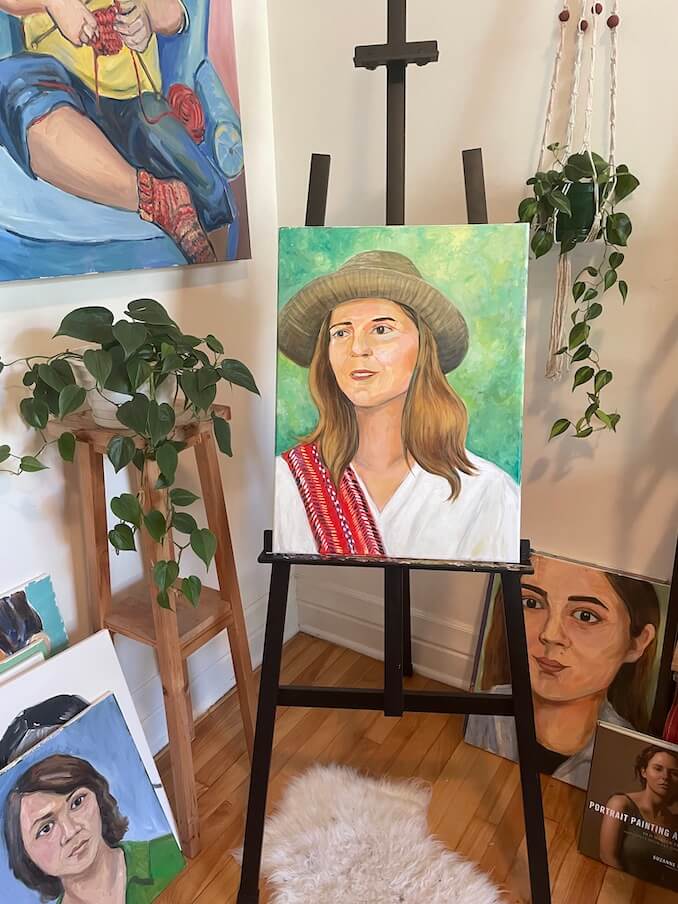 Which 'hood are you in?
I moved from Vancouver Island to Montreal in 2015 and have lived in Côtes-des-Neiges ever since!
What do you do?
I am a painter, beadwork artist and graduate student at Concordia University. I love painting of all kinds, but have recently found a passion for portraiture. I began beading in 2019 as a way to connect to my culture and since then have made earrings almost everyday.
I started Little Moon Creations as a way to share my beadwork through social media and connect with other Indigenous artists.
What are you currently working on?
My time is divided between my academic studies and my small business. My multidisciplinary research combines painting with Indigenous studies to explore portraiture as a means of strengthening Indigenous identities. Lately, I spend my days studying, painting or in class over Zoom. I like to bead in the evening as a way to unwind and focus on creating new colour palettes and designs.
Where can we find your work?
You can find my beadwork on Instagram and through my website www.julietmackie.com. Although my beadwork is inspired by my Métis culture, my jewellery is made to be worn by everyone.