Montreal's World Expo on the nation's centennial holds a special place in the heart of many Canadians. When I first traveled to Montreal the number one place to visit on my list was what I only knew as the Expo 67 ball, and eventually I pieced together that it was called the Montreal Biosphere.
In front of the geodesic dome, a couple asked me to take their picture, and explained it was their anniversary, and they had their honeymoon in Montreal in 1967.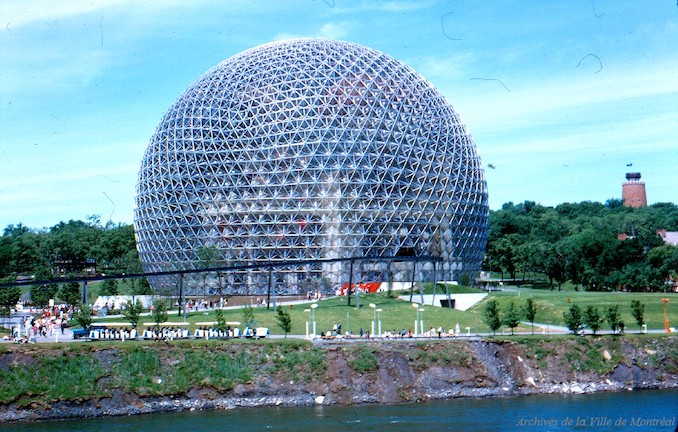 Architect and futurist Buckminster Fuller designed the pavilion that became the Biosphere.
A 1976 fire damaged the structure, and it was closed until 1995, when Environment Canada transformed it into an interactive water museum. It has since been expanded to include the environment, and education about climate change. For more about the Biosphere visit their website.
The condo building Habitat 67 is another famous building that started as an Expo 67 exhibit.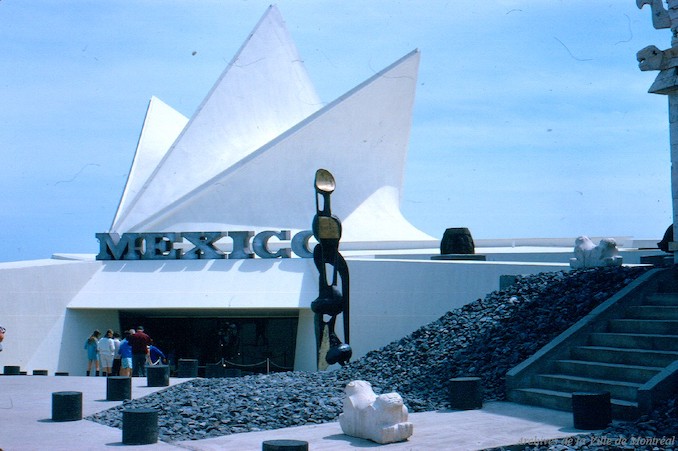 Montreal famously created manmade islands, and spent hundreds of millions of dollars, and started preparations in 1963. It was a huge success, and is regarded as one of the best and highest attended world fairs in history.
The Montreal Archives has a host of nostalgic pictures that capture the scale and excitement of the event.