It's 1981, one year after the shock of John Lennon's murder. Disco is dead, punk is making its smashing entrance, and it is the big bang of bands like: The Talking Heads, R.E.M, Television, and The Police. Rising out of the ashes of the '70s, with calloused fingers and heads full of new-wave and punk hair flare, two brothers, Hombre and Transformer, form a band, and that band is called "Because". Andrew Steinmetz's highly anticipated novel – Because, is not your typical coming-of-age story; it captures the inspiration, irreverence, and innocence of adolescents in the eighties trying to form a rock and roll band. I believe Steve Martin said, "Writing about Music is like dancing about Philosophy." Really good music is incomparable. It's definitively itself. Reading about music won't make you a better musician, but by talking about it we begin to realize the power it has in making us feel. Steinmetz is no stranger to the music industry, having founded two bands in Montreal during the eighties and nineties – Weather Permitting and the alt-country band Good Cookies.
The story captures Montreal in the eighties through the eyes of two brothers as it follows them on their journey for self-discovery in a world void of adult supervision. The book is narrated by Hombre, the younger brother, who is quiet, contemplative, and poetic. The older one, Transformer, is auspiciously headstrong and secretly struggles with mental health issues. The story takes place mainly in their bedroom in the Montreal suburb of Dorval. The two teenagers create a subterranean music haven in their parents' house, sneaking out to smoke cigarettes on their roof and listen to bootleg records, dreaming of stardom. As they reach awareness and individual consciousness, they realize there's no stable future in the adult world defined by mundanity and conformity. They put on different versions of themselves, comparing and contrasting styles of music, as if their true identities were waiting to be found. The teenagers search for answers in the noodling and transgressive tunes they muster on their matching blonde second-hand guitars. They provide a daydream into a brotherhood that leads to many contemplations on the meaning of the act of creation. "Art isn't about using coloured pencils. In theory, there are two choices: revolution or plagiarism." The dialogue carries the book beautifully.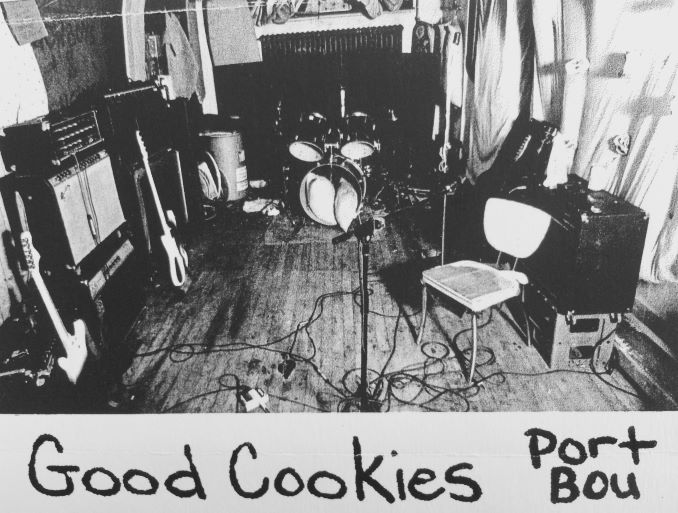 Their mother hires Spit, a girl from a local guitar shop, who gets them out of their room, shows them how to write and record music, and gets them their first gig. Spit is their tether to reality; she relates to the disillusioned teenagers and the real Montreal music scene of the eighties. Spit's connections become a roll call to long-gone bands like Ray Condo and The Hard Rock Goners, Deja Voodoo, The Snitches, and The Darned, as well as bands like Weather Permitting, Condition, and American Devices, which used to form the epicentre of Montreal's eclectic music scene. The story captures a moment when a myriad of different styles of music emerged suddenly. It was common to have rockabilly and punk bands playing on the same bill at venues on La Main like La Terrace, Tattoo, and Station 10. It was a time when most artists improvised their eccentricities, the air was tinged with urgent possibility, and the music was the defining factor of the alienated youth. Spit opens the teenagers up to the real world, which is very different from their bedroom. But, her well-meant intentions spotlight the internal struggles they tried to suppress, and they can't bottle up any longer.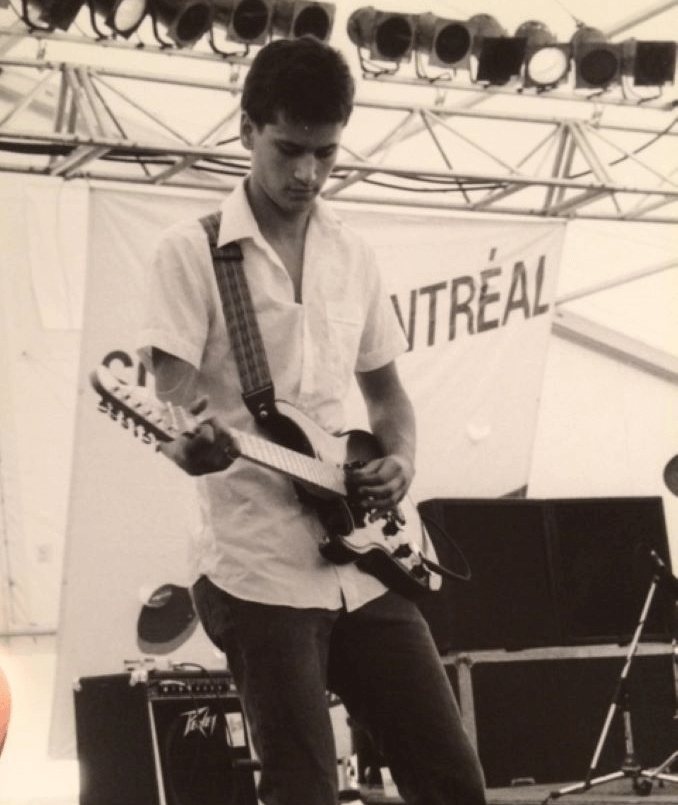 Andrew Steinmetz edited fiction for Véhucle Press, the publisher of his latest novel. His literary career began with the publication of an article in the Montreal Gazette, which was later picked up by Véhcule Press and turned into a memoir, "Wardlife: The Apprenticeship of a Young Writer as a Hospital Clerk" (1999 .). He has published four acclaimed books since, "Eva's Threepenny Theatre," which details his great-aunt Eva's performance in Bertolt Brecht's masterpiece The Threepenny Opera, "The Great Escape: The Case of Michael Paryla" (2013) is a biographical novel about a cousin who escaped from Nazi Germany (and later had a small role as a Nazi Guard in the film The Great Escape), as well as two collections of poetry. Steinmetz is originally from Montreal; he now lives in Ottawa.