Jonathan Mendel is a very dear friend and a daily source of inspiration, as an artist and a person. He is fascinated by emotions, their different nuances and the shapes and colours they take.
I admire Jo's courage and his commitment to his art. No matter where life takes him or what he has to face, he always makes time to think deeply about creating and to draw or paint. I feel lucky to have seen his work develop over the course of 10 years.
Jo's work is full of bold colours and vivid imagery. Animals and faces are recurring motifs of his works. His prints have a striking, yet reflexive quality that I enjoy a lot, which is why I ordered one to put up in my living room.
In Montreal, Jo will be found enjoying the sun in a park, talking about his creative process over a beer with friends, or eating a bagel (ok, several bagels). When a friend is in trouble or needs to celebrate, Jo is only a phone call away and can always be depended on.
-Written by Valérie Bergeron, close friend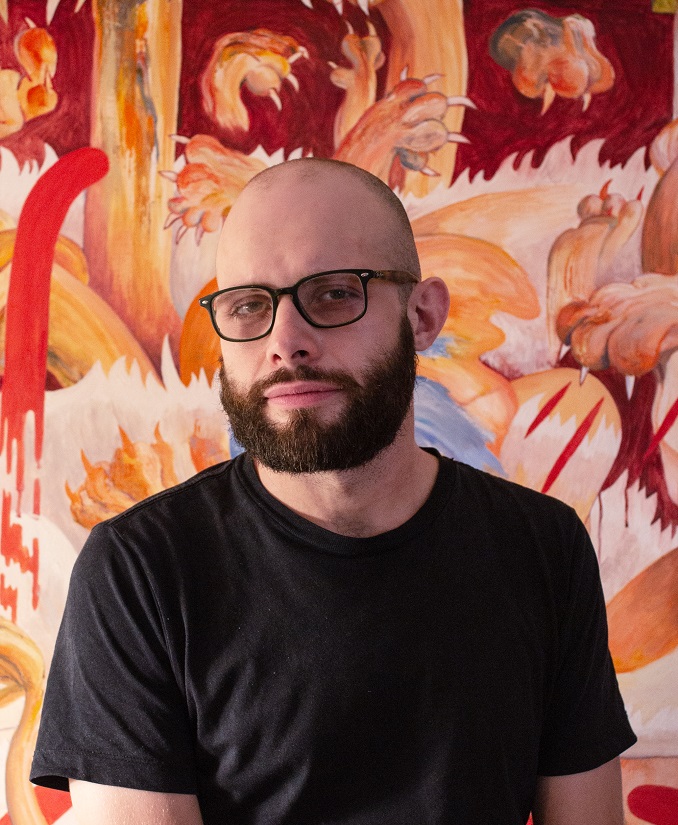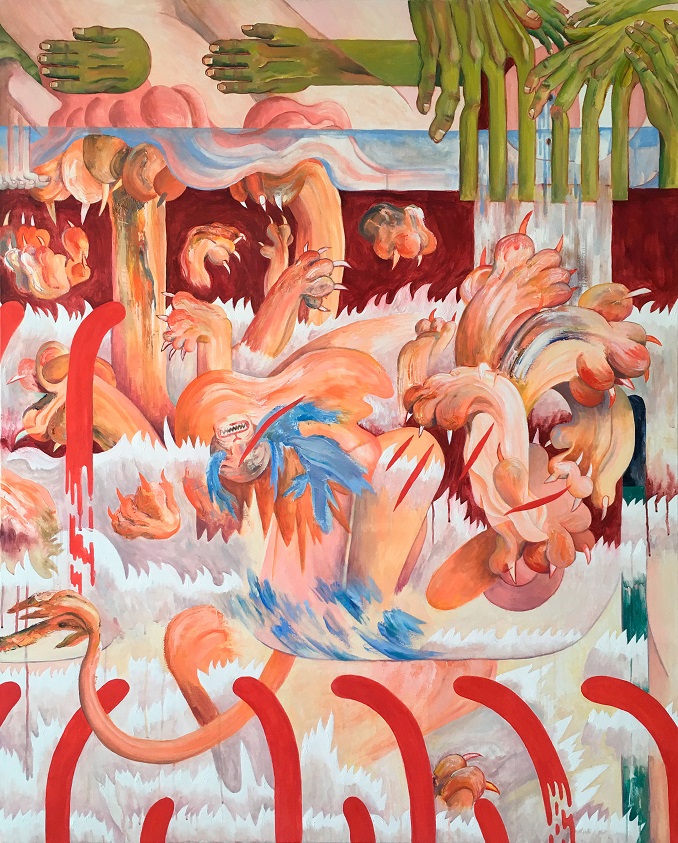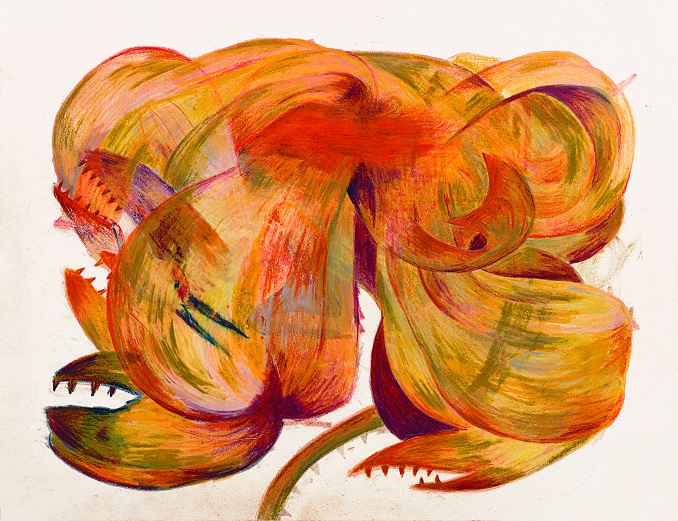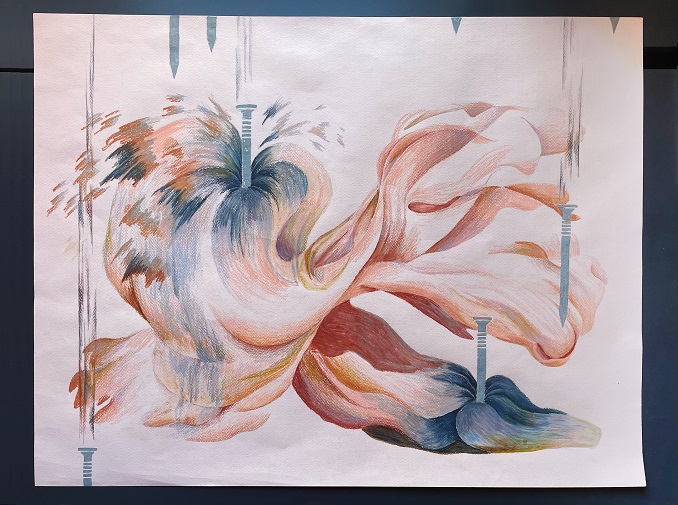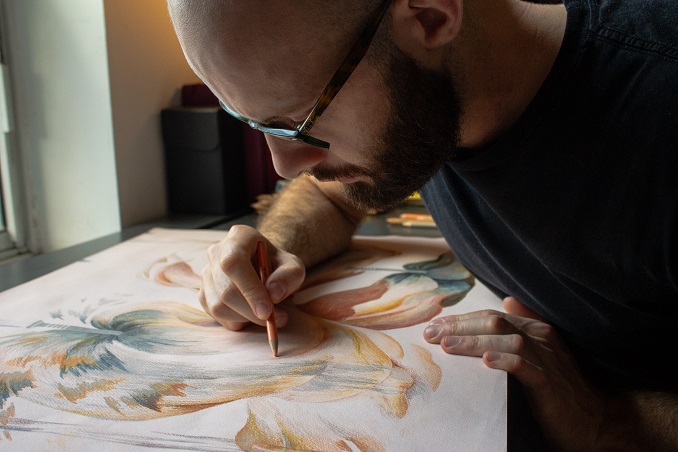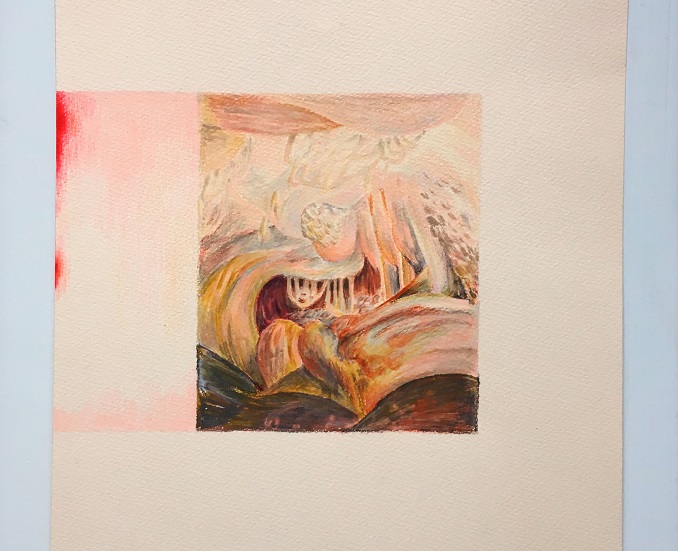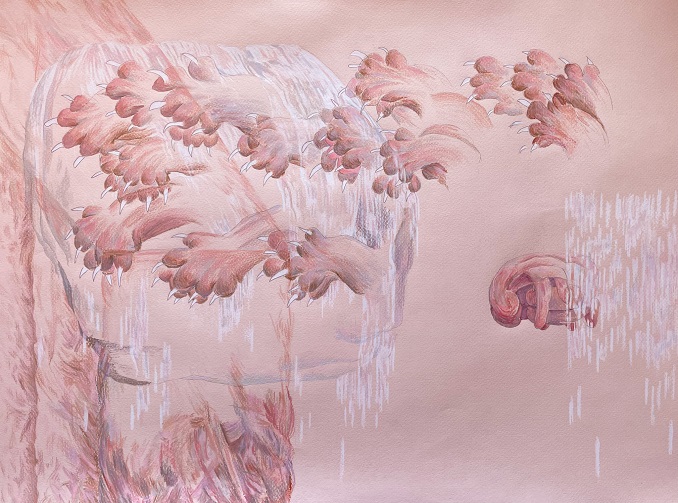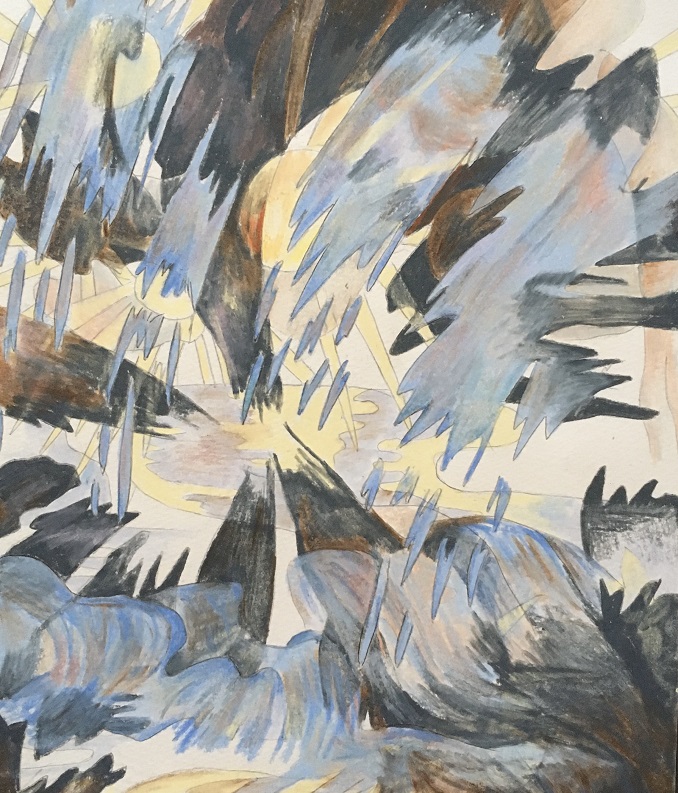 ***
Which 'hood are you in?
I live in Mile End, between Fairmount Bagels (which, I firmly state, are better than St-Viateur Bagels) and Mount Royal. Being so close to the mountain is wonderful because I get to go for walks in the woods and almost forget I'm in the city.
What do you do?
I am a visual artist whose focus is painting and drawing. I like to tread the line between figuratism and abstraction, as well as structure and chaos. What I aim to do is give form to the shapelessness of emotions. More specifically, my work revolves around the internal and external struggle to feel free to completely be oneself. And never give up.
What are you currently working on?
I'm working on building a body of work to present to the public. I've been thinking a lot about what I want to say with my work and how I would ideally like it to contribute to other people's lives. I want my art to be about more than drowning in difficult emotions. I want it to be about facing these emotions, dealing with them and moving forward, closer to freedom.
Where can we find your work?
The best place to see my work is on Instagram.