After a childhood rich with ten years of classical music on the violin, Virginie Brunelle enrolled in dance at the age of 20 at the Cégep and then at the Université du Québec à Montréal, in the creation section, where she became passionate about contemporary dance. Since her graduation in 2008, she has created a dozen works that have been presented in numerous cities around the world.
For Virginie, music undeniably influences her creative process, but her impetus comes from a sensitivity heightened by the reality of everyday life, human behaviour and society and its issues. Virginie distinguishes herself by a dance theatre, fertile in evocative images, which plunge us into a powerful poetry, sometimes soft, sometimes brutal.
She has collaborated with other disciplines, including film, theatre, multimedia and a creation for the Gauthier Dance Theaterhaus in Stuttgart, Germany.
To date, she has received several awards and mentions, including the Art & Experimental Award from the 20minmax International Festival in Germany for her short film Reminiscences, the Public Award from the Conseil des arts de Montréal while on tour with Foutrement, and the 2nd Prize at the Aarhus International Choreographic Competition in Denmark with Complexe des genres. She was also a recipient of the National Creation Fund for Fables and represented Canada at the Jeux de la francophonie in Beirut, Lebanon with Foutrement.
-Written by Maria Normandin, mother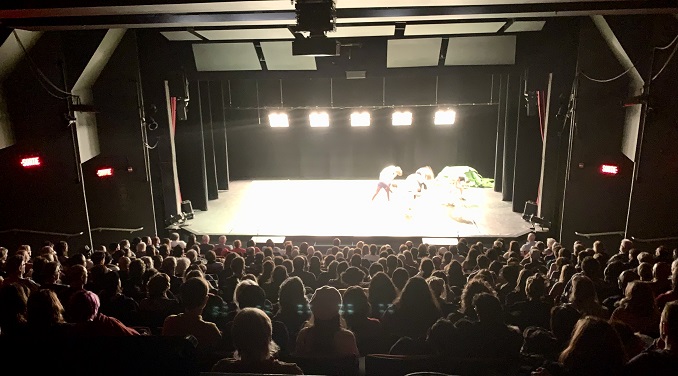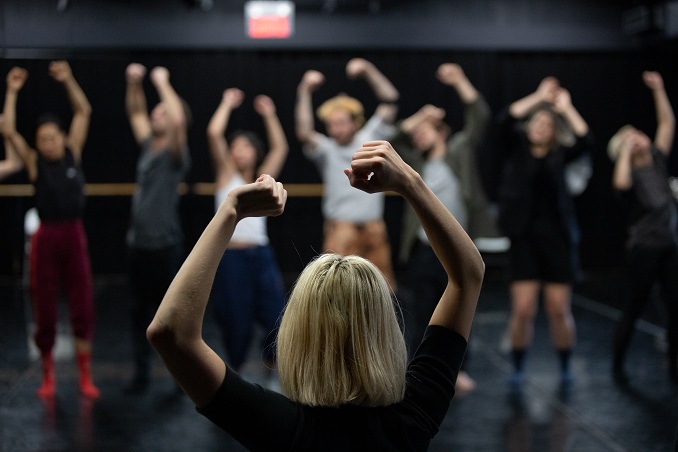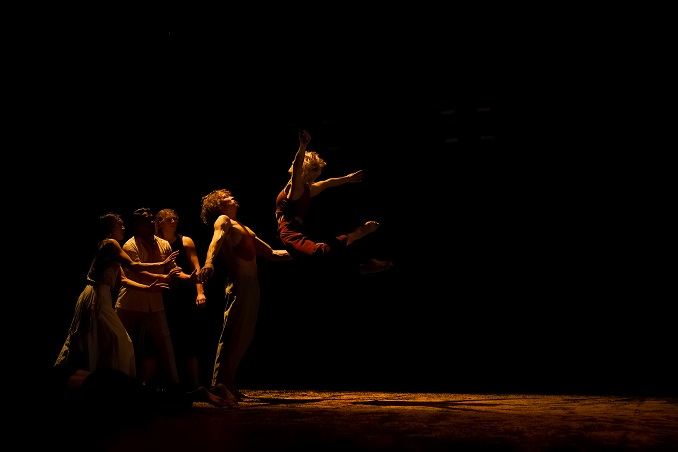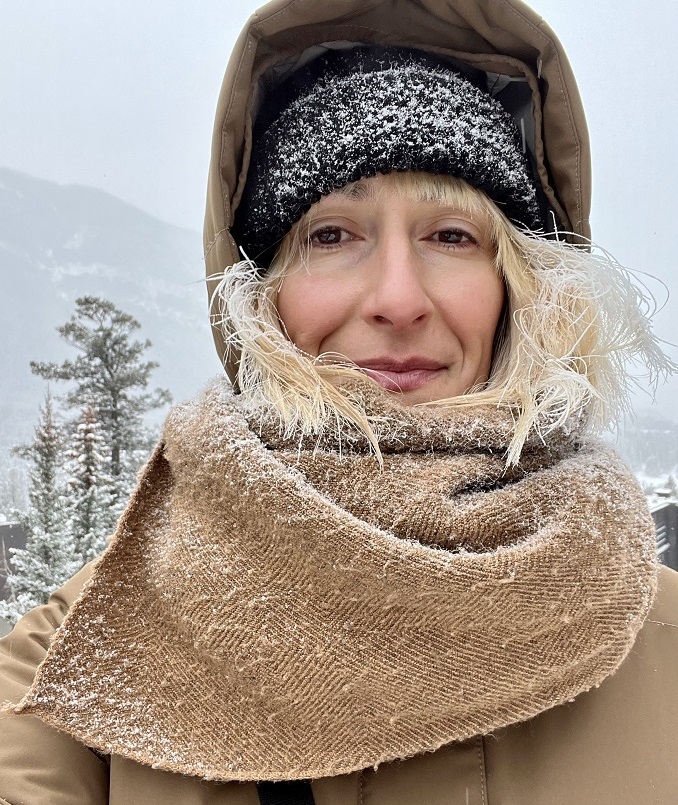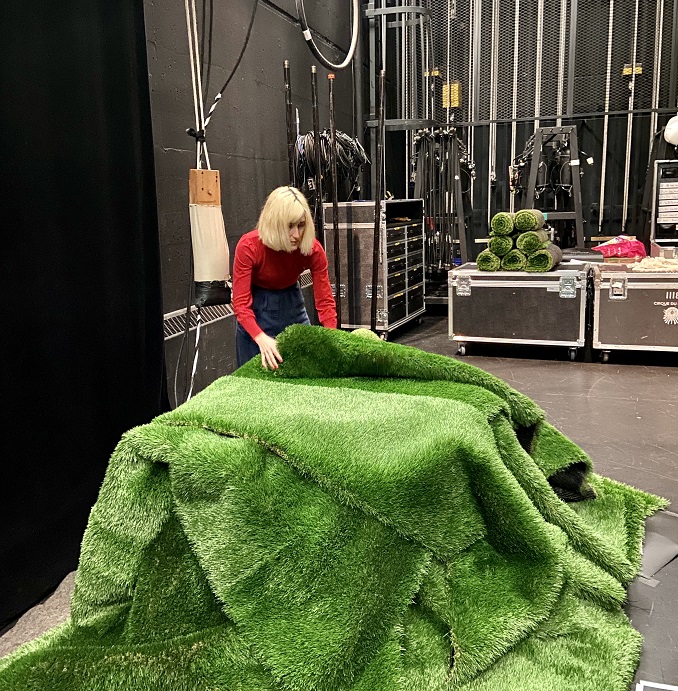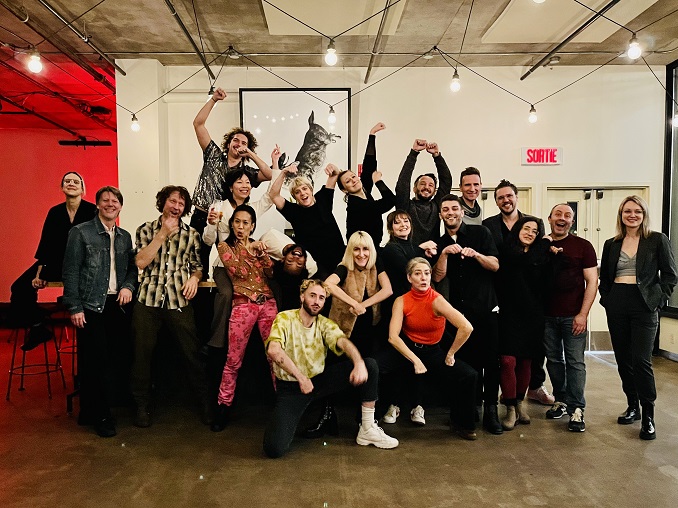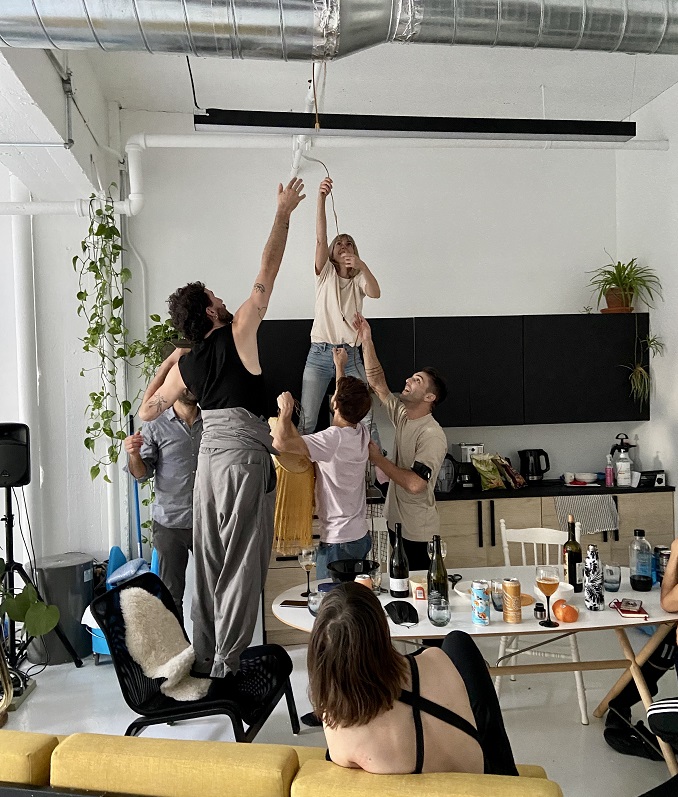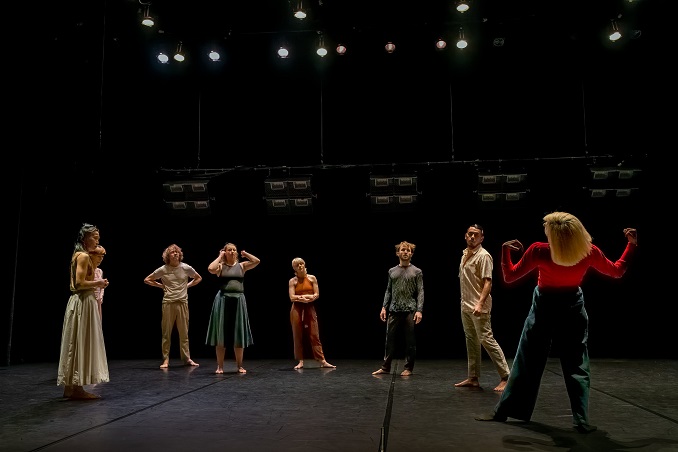 ***
Which 'hood are you in?
I live in Montreal on the plateau Mont-Royal.
What do you do?
I create choreographic works with talented artists that we present here and internationally. I also collaborate on projects in theatre, cinema and multimedia. Finally, I sometimes teach in dance schools, notably at EDCM, the dance school in Quebec City.
What are you currently working on? 
I am currently working on the creation of a short film (with Nicolas Berzi) including the body as a main score. I am just beginning a collaboration with Jean-Simon Traversy as co-director of a new creation. Finally, I am in the process of creating a new choreographic project inspired by the concept of Happiness.
Where can we find your work?
There are several teasers on my website and a calendar to follow the company's activities. We often post content on our Facebook and Instagram.