Night Lunch invites you on a musical journey that avoids the usual clichés found in modern indie music, thanks to a unique energy that's just eccentric enough to surprise unsuspecting listeners. In the mysterious corners of a city that never sleeps, this group pens songs that blend clear and obscure elements, exploring themes of love and dreamlike imagery. In practice, their delightfully anachronistic melodies are skillfully woven into arrangements influenced by early R&B, soul, AM gold, and the new wave genre.
This punk-influenced ensemble, renowned for their provocative rock sound, initially introduced themselves with two EPs – "Space Dementia" (2016) and a self-titled release (2018) – before unveiling their debut full-length album in 2020, titled "Wall of Love." This inaugural LP received acclaim from music critics and was lauded by the respected Québec publication "Le Devoir" as "full of candour and naive fascination for the simple beauty of a well-built chorus, a perfect and efficient pop melody."
Starting with various projects such as Baked Goods or The Marlees and now operating under the name Night Lunch, these four enigmatic figures have been enriching the underground scene in Montréal for nearly a decade, delivering consistent performances. Since their formation in 2016, the band has toured across Canada and the United States, sharing stages with remarkable artists including Adam Green, Orville Peck, Lucy, Tops, Paul Jacobs, She-Devils, Nyssa, and Backxwash. They've also graced the stages of renowned festivals such as the Festival International de Jazz de Montréal, Pop Montréal, and Suoni Per Il Popolo, among others.
As for what lies ahead, the quartet continues to embrace the DIY spirit, crafting their second full-length album with hands adorned in leather and black nail polish. "Fire in the Rose Garden," set to release on October 20th, 2023, through Mothland, serves as a timeless love letter, a captivating melodic elegy that combines bright indie pop with a touch of melancholy.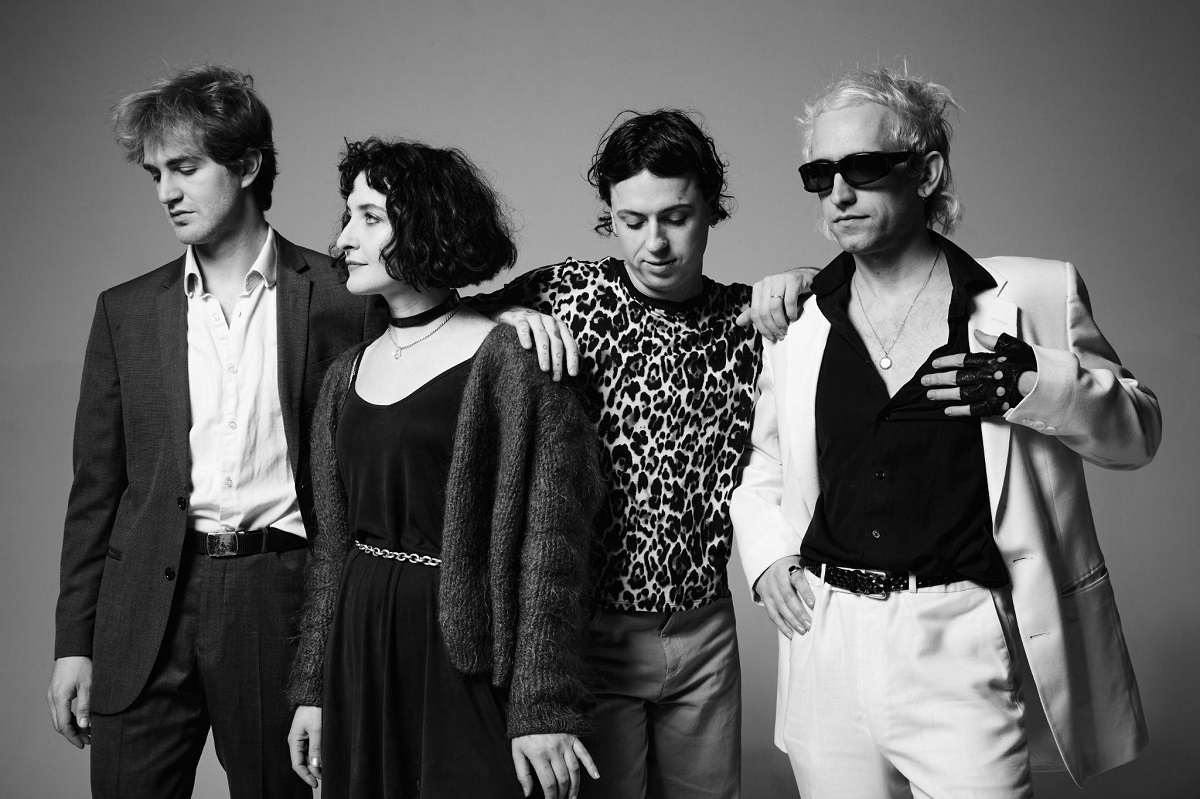 Name:
Night Lunch
Genre:
Art-Pop
Founded:
2017
# of Albums:
3
Latest Album:
Fire in the Rose Garden (Upcoming)
Latest Single:
"God Bless the One I Love"
Latest Video:
Favourite musician growing up:
System of a Down
Favourite musician now:
Prince
Guilty pleasure song:
Don't Stop Believin' by Journey
Live show ritual:
Singing "Lose Yourself" by Eminem to get all kinds of amped up
Favourite local musician:
Kristian North
EP or LP?
LP
Early bird or night owl?
Night owl 😉
Road or studio?
Studio
Any shows or albums coming up? 
Album comes out October 20th.
Where can we follow you?
Website | EPK | Bandcamp | Spotify | Apple Music | Youtube | Instagram | Facebook
***
Rapid Fire Local Questions:
What is your favourite local restaurant?
McDonald's
What is your favourite street in your city and why?
St-Laurent for shopping
What is your favourite park in your city and why?
Peace Park / No rules
What is your favourite music venue in your city?
Crobar
What is your favourite music store in your city?
Long & McQuade