Oliver Ghoul is Montreal's psychedelic psychiatrist. When he's not working at the hospital, he's in his home studio transforming his homemade nu jazz loops into psych-funk odysseys about love, vulnerability, and the power of human connection.
After teaching himself guitar, bass, subtractive synthesis, you name it, a monster was born with an insatiable appetite for a good groove. When working in Northern Quebec 6 years ago, he drove six hours during a blizzard to the nearest music store to buy his first guitar (and then another six hours some days later to get it repaired) and has never looked back. The Big Reveal EP will mark his latest release since his debut single "Glue", a trippy love song for fans of '60s psychedelia and lo-fi music.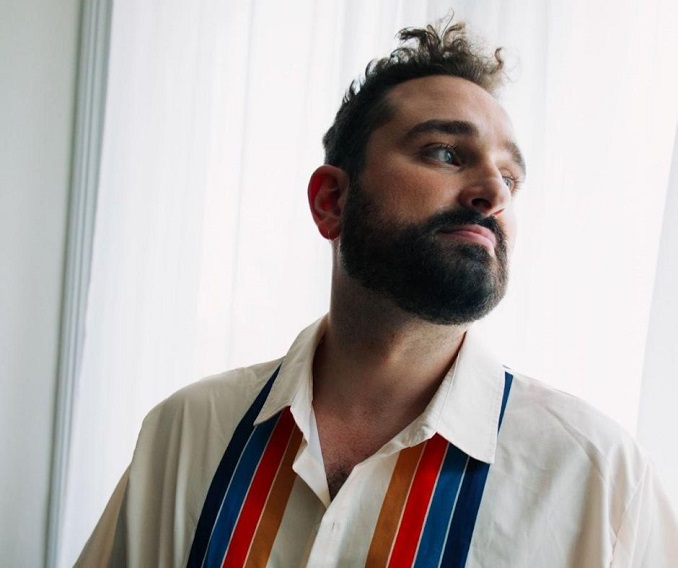 Name:
Oliver Ghoul
Genre:
Alternative/indie (psych-jazz-funk)
Founded:
2019
# of Albums:
Debut EP coming out July 21 st 2023!
Latest Single:
Current Affairs
Latest Video:
Favourite musician growing up:
Impossible to answer. Radiohead? Pink Floyd?
Favourite musician now:
Equally a deep existential question haha. Have been listening to a lot of Badbadnotgood, Mild High Club, Khruangbin, Surprise Chef, and Mildlife.
Guilty pleasure song:
Madonna – Into the Groove
Live show ritual:
TBD
Favourite local musician:
Loving Men I Trust these days. Can't forget to mention Winona Forever and the legend that is Jean Leloup.
EP or LP?
LP for sure. Things have changed but all my childhood hero classics are LPs. I love a good concept album.
Early bird or night owl?
Night owl for sure.
Road or studio?
Studio. I scurry between my home studio and Studio Makina, owned and run by my guru Stéphane Leclerc.
Any shows or albums coming up?
Debut The Big Reveal EP coming out July 21 st 2023! And stay tuned for more singles and a full LP this coming fall.
Where can we follow you?
YouTube | Instagram | Spotify | Bandcamp | Soundcloud
***
Rapid Fire Local Questions:
What is your favourite local restaurant?
Marconi in Little Italy. That being said, I'm really a homebody and we love ordering from Meza, a local family-run Lebanese caterer.
What is your favourite street in your city and why?
Fairmount. Best vibes, best munchies, cool stores and it leads up to Studio Makina on de Gaspé.
What is your favourite park in your city and why?
Murray Hill Park. Sick view. Used to hang out with my future wife as teenagers, when she didn't know I liked her.
What is your favourite music venue in your city?
Le gesù
What is your favourite music store in your city?
Timpano Percussions. These guys are amazing; best drum, cymbal and percussion shop I've been to. I've spent hours there with the guys geeking out on gear; best way to spend a free afternoon!