I first met Marie Santos in 2019 in New Brunswick when I answered a Facebook ad for watercolour pet portraits. We immediately clicked and felt like we were lifelong friends. I could see right away Marie is generous, caring and loves creating art for people. The paintings she did for me were incredible and captured the dogs' personalities perfectly.
Over the next few years, Marie moved back to Montreal to care for her family. She continues to paint and share her process. She takes her fans and followers along for the ride when she takes part in challenges and festivals such as the Pleinairpil Challenge and the mural festival. She has also had paintings featured in magazines.
Marie's art is not only beautiful but makes you feel happy. You can feel the love she paints in each piece. I am proud to say I have several pieces of Marie's art and I can't choose a favourite. Marie is one of those rare people who is truly a creative and beautiful soul.
-Written by Sharon Brown, friend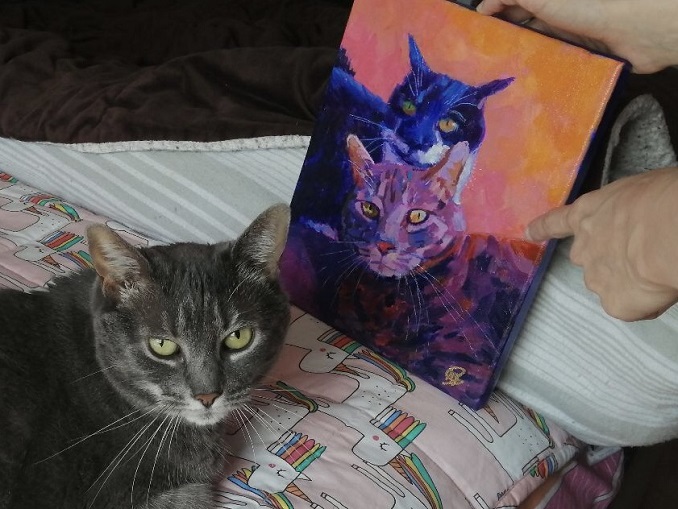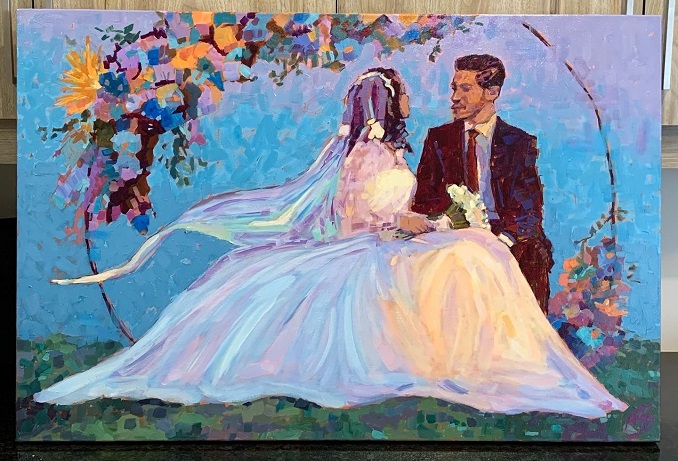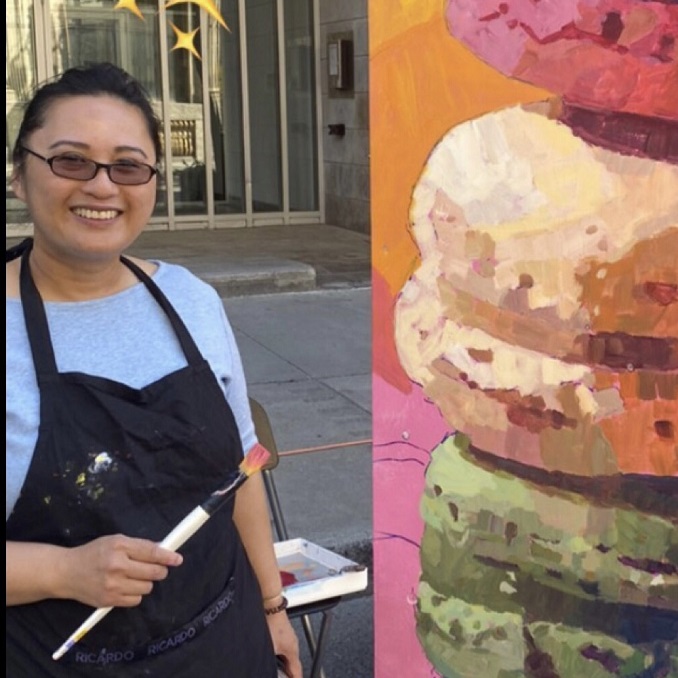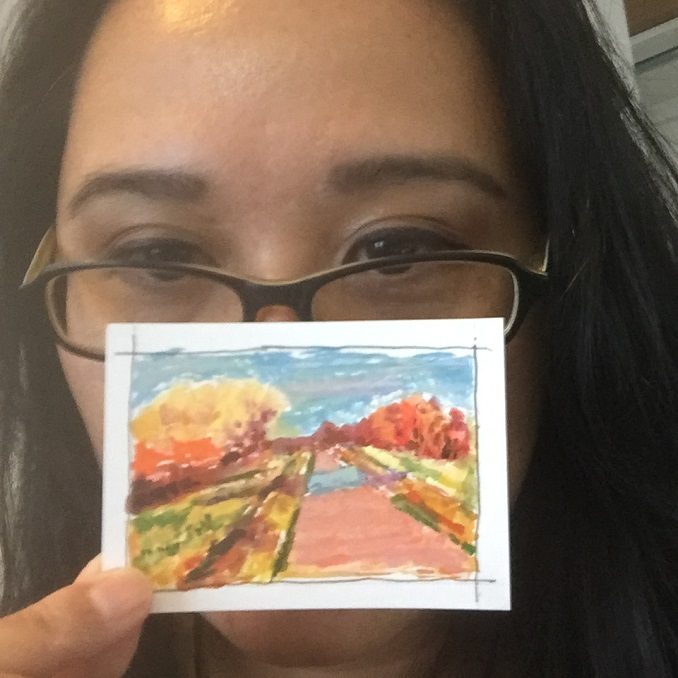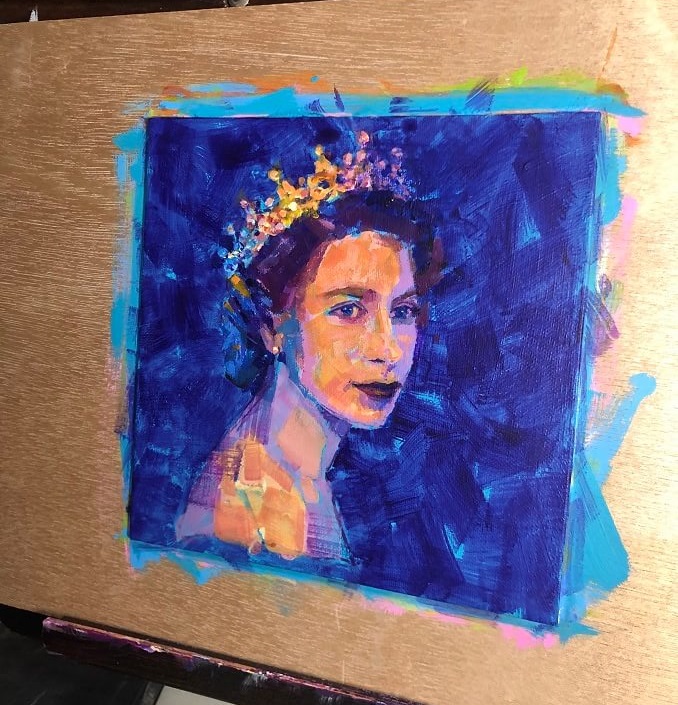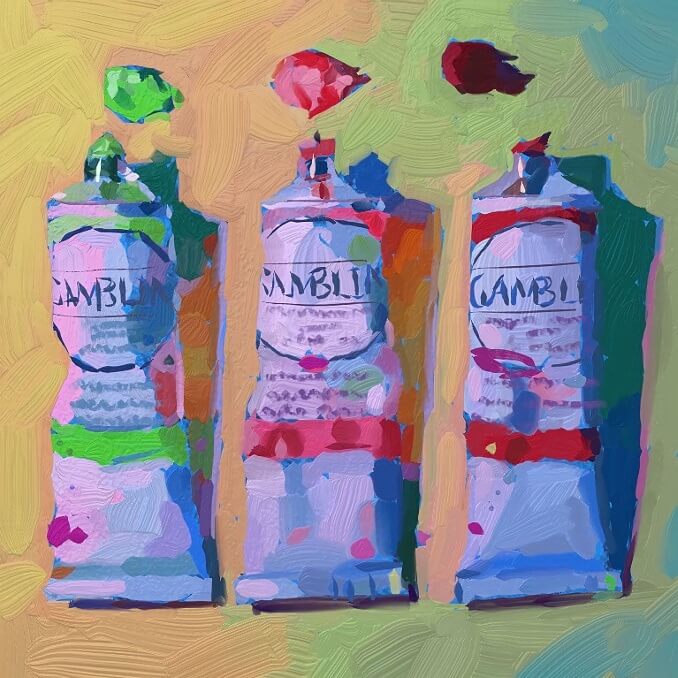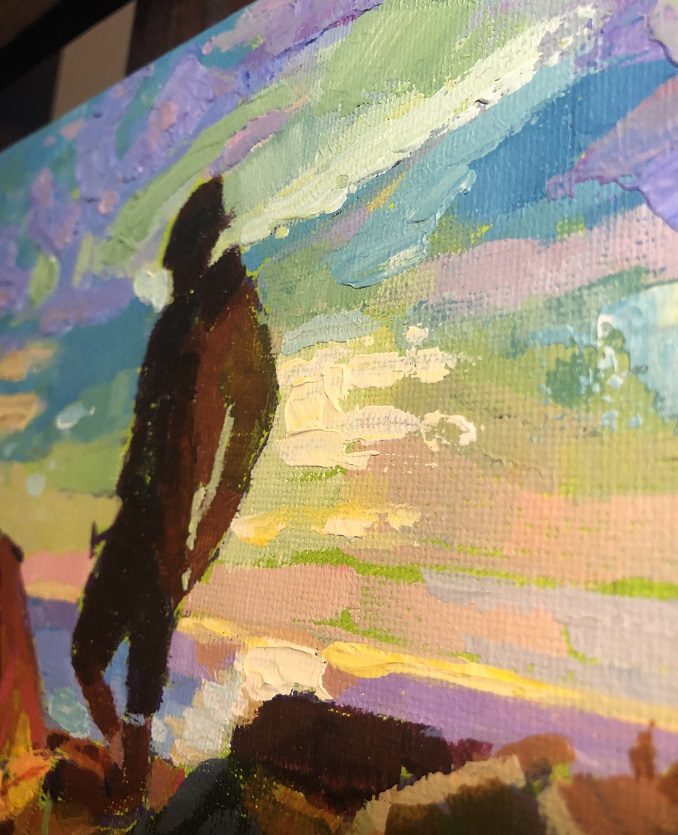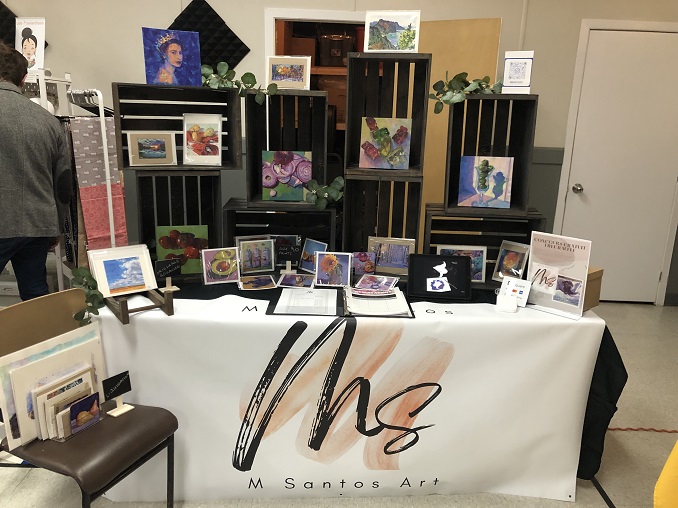 ***
Which 'hood are you in?
I'm in the South Shore of Montreal (St Hubert)
What do you do?
I'm a modern impressionist artist. I paint in gouache, acrylic, oil, watercolour and digital. The subjects I usually paint are landscapes, still life, and portraits of people and animals. I am obsessed with vibrant broken colours and how the mind can piece together random brushstrokes into a decipherable picture.
What are you currently working on?
I'm actually painting an abstract decorative piece as a gift which is not my usual style!
Where can we find your work?
Website | Instagram | Facebook | YouTube