Maxine Denis is a Lebanese/Canadian actress who currently lives in Montreal with her biggest fan, also known as her baby sister. While acting has always been her lifelong goal, Maxine has also received her bachelor's degree in psychology at McGill University. Alongside being a talented actor, she has also explored the animated voice-over world, the craziness of motion capture and the challenges of entrepreneurship. With all of these on her plate, she still makes time for her family, friends and all her favourite hobbies such as reading, rock climbing, boxing, gaming, and travelling.
As the only actor in her family, my sister has always been the star of every dinner table conversation. She is wildly passionate, incredibly dedicated, and fearlessly brave when it comes to every audition and role that she immerses herself into. With every project she has embarked on, she's jumped in headfirst, whether as a Palestinian business owner, a Syrian refugee, a college student, a fitness guru or killing it as one of the leads on a horror film.
All my life I knew that my sister was going to be a star because in my eyes her graceful demeanour and fearless take on life were unmatched by anyone else. She has always wholeheartedly chased the things she loves most, and with her hard work and unquestionably raw talent, I know she will continue to succeed in the crazy industry she's jumped into. As she continues to enjoy and thrive in her acting journey, the rest of us around her have just felt grateful to be able to witness her grow into the most incredible woman.
– Written by Yasmine Denis, Maxine's sister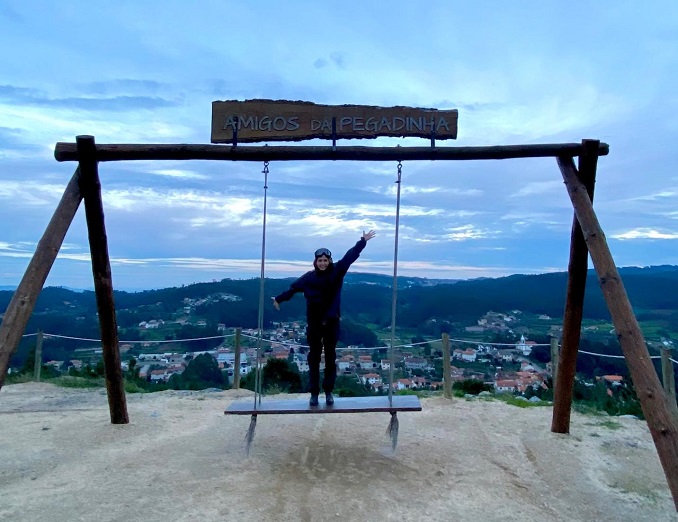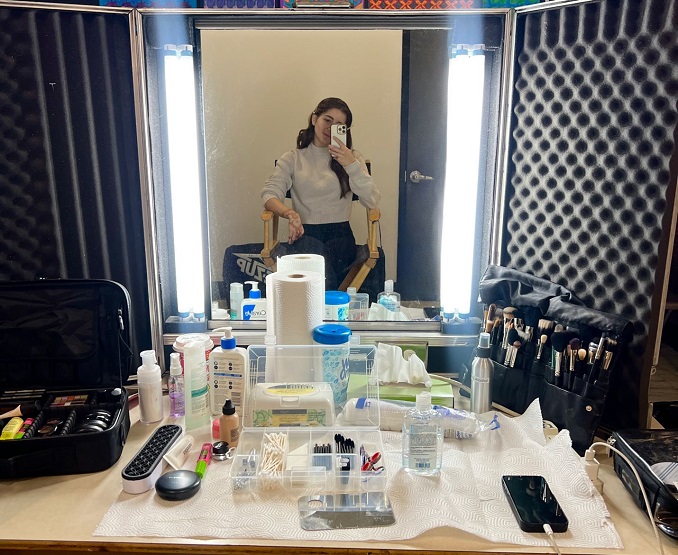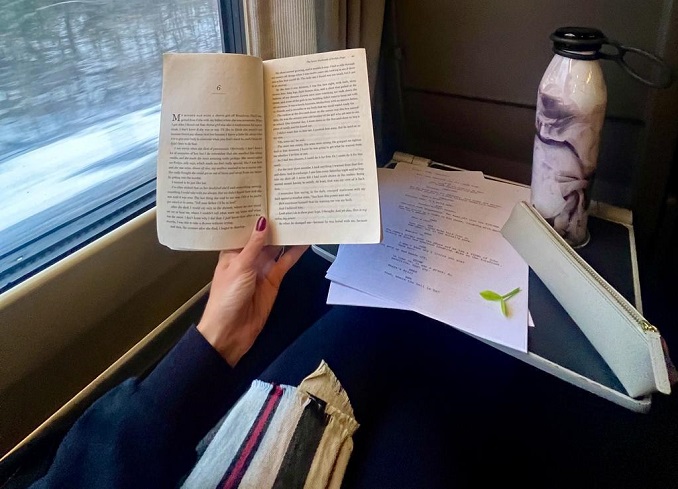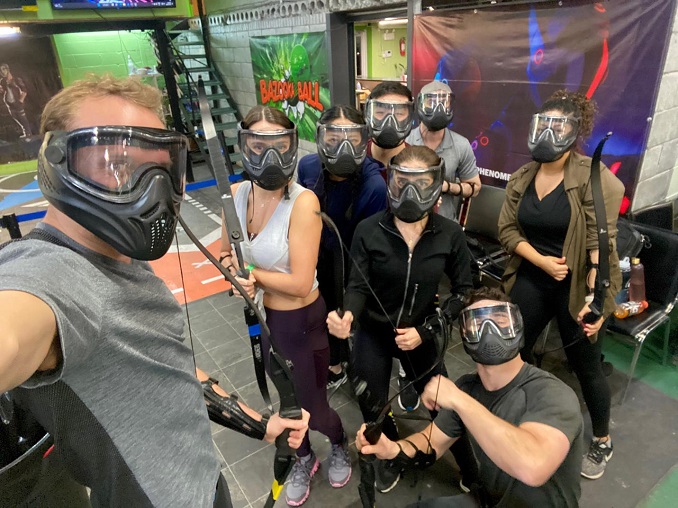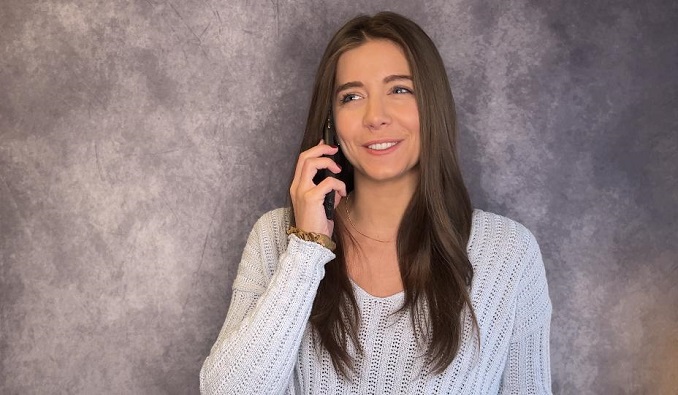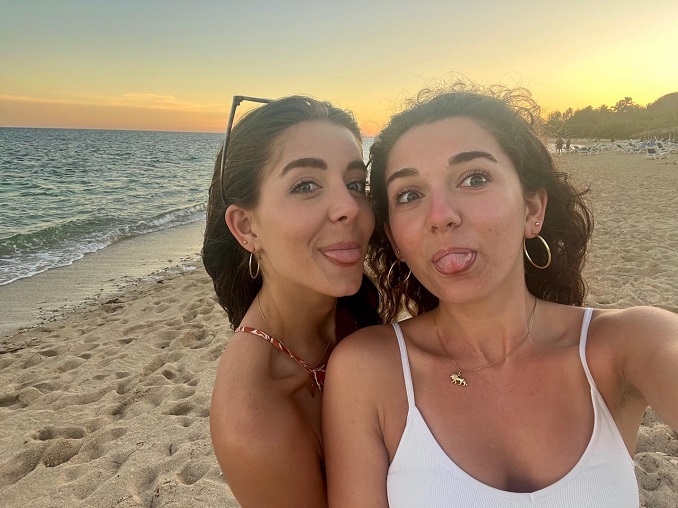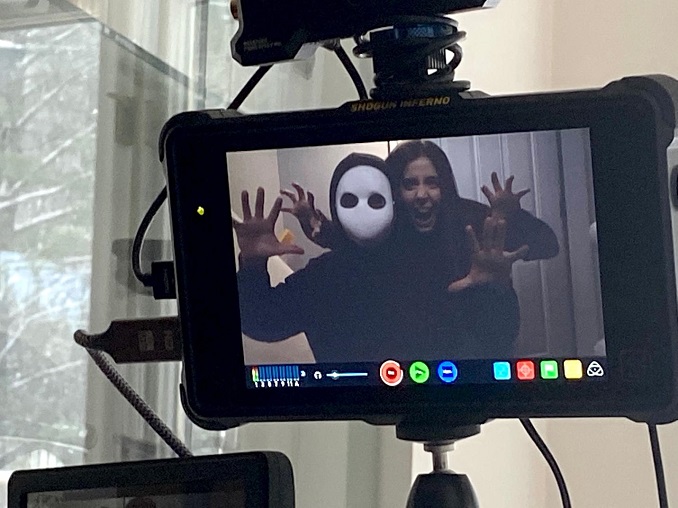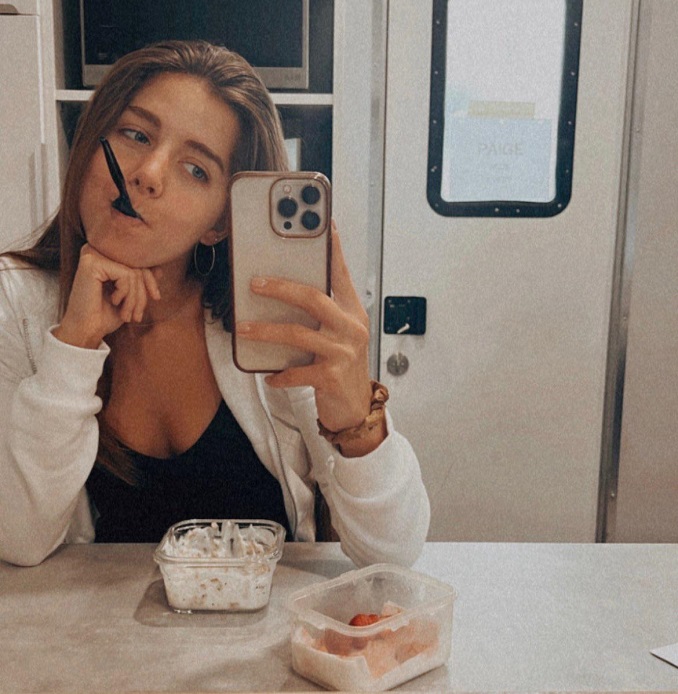 ***
Which 'hood are you in?
I live in the heart of downtown Montreal with my sister, Yasmine. Best part, one side of our apartment overlooks the bustling city, and the other part has a beautiful view of the quiet mountain. Best of both worlds!
What do you do?
A lot. I like to dabble in a bunch of things. But at the core, I'm a Lebanese/Canadian actor. I literally get paid to play pretend and I couldn't be more blessed about it. Little me is screaming right now!
What are you currently working on?
Travelling. I've always loved it and I guess I'm trying to make up for lost time with the pandemic taking that away from me in my early twenties.
But work-wise, I'm continuing the audition game and making my own projects with friends while waiting for that next phone call. I have a great circle, so whenever I'm in between official sets, we make our own little sets and film fun shorts!
Celestine has a second block this summer too and I'm really excited about that! I also co-own a small audition workshop with my friend Alex Gravenstein called isolACTION so I co-coach our members online twice a week.
Where can we find your work?
The thing about filming four movies in a year and a half is that none of them are really out yet… so I seem like I'm living in my own fantasy world every time people ask and want to see my work. But, my first-ever feature film, called Polarized, is making its way through the festival circuit right now so maybe you can catch it at one of those!
Marry F*** Kill, a horror film I recently shot, should be released on Tubi and Crave this year as well.
My Instagram and my website have a few tidbits of things I've done over the years but I'm excited to add all my upcoming projects!