Under the anagram The Rodeo, Dorothée has been curating her discography since 2010. An exercise in self-exploration that her fourth album, Arlequine, refines and reveals with the confidence of someone who has left doubt by the wayside. In nine baroque, complex and catchy French pop tracks, the singer-songwriter-composer unveils her many faces. Truly multi-faceted, she is as much a performer on stage as she is an artist in real life. She plays with appearances instead of falling victim to them. Backed by a group of loyal virtuoso musicians, Arlequine marries melancholy and melodic clarity, anger and orchestral density, mourning and pop idealism, in ambivalent songs with powerful choruses that paint the portrait of "a battle-hardened woman with a smile (…), a woman warrior with makeup" (" Arlequine "): resilient, resolute, reborn.
The Rodeo has played all over the world (Europe, USA, Canada, Brazil, South Korea, Taïwan) and shared the stage with many artists (Salif Keita, Stereophonics, Villagers, Nada Surf, The Do, Kazu from Blonde Redhead, Stars…). She's involved in the European program Keychange for more parity in the music industry.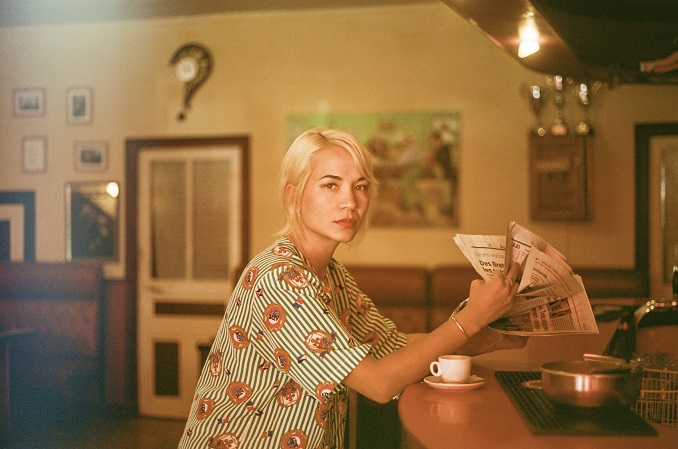 Name:
The Rodeo
Genre:
Baroque Indie pop
Founded:
2010
# of Albums:
4
Latest Album:
"Arlequine"
Latest Single:
"L'Hymne à la moue"
Latest Video: 
Favourite musician growing up:
dEus and Cat Power
Favourite musician now:
Weyes Blood and Sault
Guilty pleasure song:
Genesis "In too deep"
Live show ritual:
Having a glass of wine before going on stage
Favourite local musician:
Brigitte Fontaine
EP or LP?
LP for "Longer Pleasure"
Early bird or night owl?
Night owl, I hate getting up early in the mornings
Road or studio?
Road because I love travelling and it's hard for me stay still
Any shows or albums coming up?
My new album Arlequine just came out on Feb 17th, 2023. I'm starting a tour in Europe and I hope I'll come to Canada before the end of the year.
Where can we follow you?
Website | Facebook | Twitter | Instagram | Soundcloud
***
Rapid Fire Montréal Qs
What is your favourite local restaurant?
Panda Belleville for the best banh mi (Vietnamese sandwiches) in Paris
What is your favourite street in your city and why?
Rue de Douai in Paris for its music shops, its ex strip shows bars and restaurants
What is your favourite park in your city and why?
Parc de Belleville, very hilly and not too much crowdy
What is your favourite music venue in your city?
La Maroquinerie in Paris, all my favourite bands played there and everyone can see the show because of its stairs
What is your favourite music store in your city?
Well, there are two great record shops in Paris, Ground Zero and Balades Sonores a few blocks away that have great selection.