Suesue is such a great girl! At first, it takes her a while to get used to the noises and surroundings in her new environment. With time, she gains confidence but is still fearful when she hears the sound of our feet on the floor. She comes to bed, rubs her head to get petting. She is moderately vocal in the morning and evening. She wants her fresh water and likes to have access to a water fountain, as she drinks a lot of water! She likes to play with mouse sticks that make noise. She is curious when a door is closed and when she stares at her foster's reptiles. She likes to sleep in the crook of her human's legs or at the foot of the bed. She also loves to sit comfortably on her cushion under a piece of furniture when she wants to be left alone. She needs to do her claws (beware of the walls), so a scratching post is a must. She doesn't like to be picked up and will let you know by meowing, even if it's only to push her off the bed to lie down. Suesue is ready to find her forever family!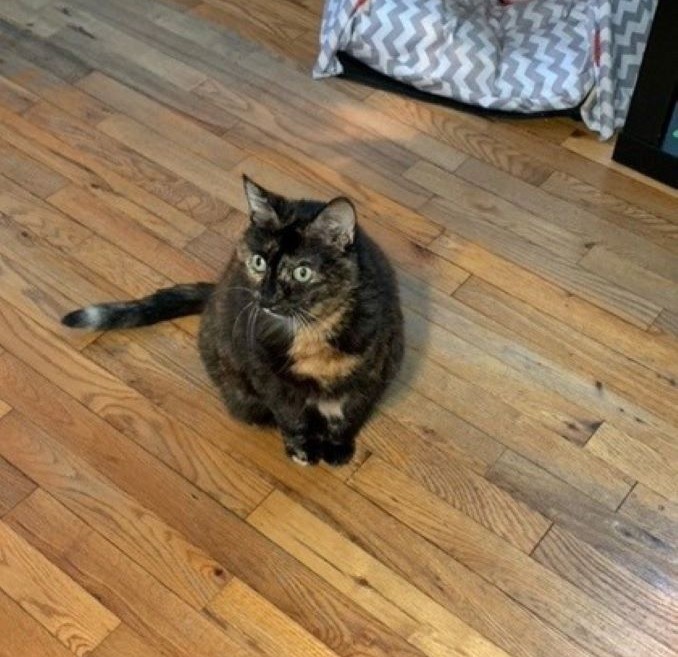 Suesue
AGE: 15
SEX: Female
BREED: Domestic Shorthair
SIZE: M
COLOUR: Black
DECLAWED: No
If you would like to adopt this cute cat, don't hesitate to fill out the online adoption form!
About this column:
Each week we feature animals available for adoption from local shelters in the Montréal area with the hopes that our readers will assist in finding good homes for them. If you, or someone you know, has the resources to take care of one of these animals, please do get in touch with the appropriate shelter via the links provided.