Veranda is the collaboration between Catherine-Audrey Lachapelle and Léandre Joly-Pelletier. After two well-received EPs, Veranda presents their first LP of original french bluegrass music that blends traditional and contemporary, simplicity and virtuosity. Their music is filled with sweet harmonies and soulful melodies. Veranda's visionaries and core duo, Catherine-Audrey Lachapelle and Léandre Joly-Pelletier each carry some serious creative pedigrees. Lachapelle is a professional actress known for her long-standing role in Radio-Canada's hit TV series "District 31." Her star has been rising throughout the series and she was nominated in 2016 for best actress in a supporting role at the prestigious Gala Québec Cinema. Even though her acting career was on the rise, she couldn't deny her need to make music and found her way to Joly-Pelletier and Veranda. Léandre Joly-Pelletier is a sought-after multi-instrumentalist, working with many well-established folk, country and bluegrass artists over the past decade including Sara Dufour, Laurence Jalbert, and Notre Dame-de-Grass.
Together, Veranda has a clear, enticing vision of the place where their music lives, steeped in tradition but powered by new approaches.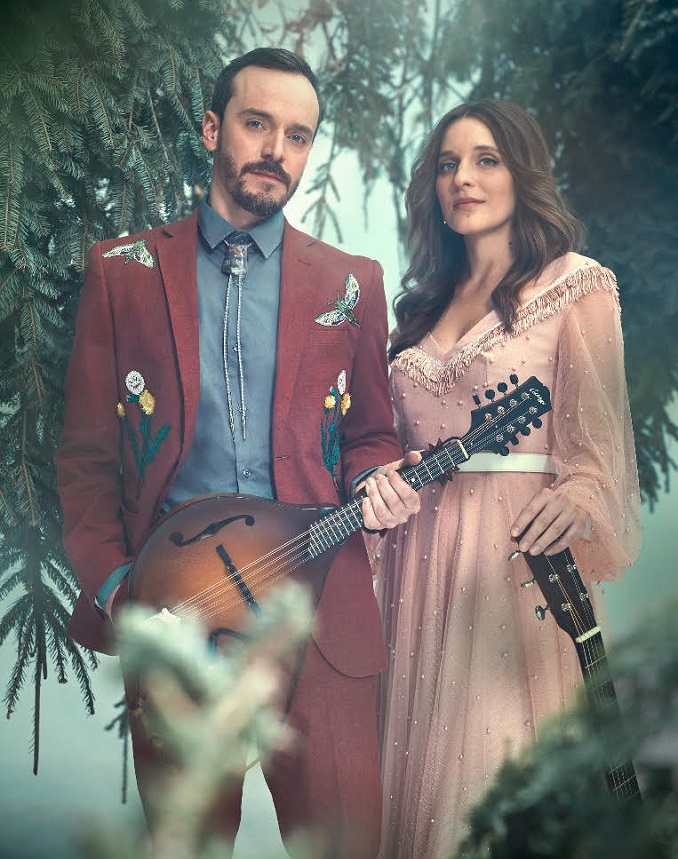 Name:
Veranda
Genre:
Bluegrass/Country/Folk
Founded:
2018
# of Albums:
3
Latest Album:
''Là-bas''
Latest Single:
''La visite''
Latest Video:
Favourite musician growing up:
Catherine: The Beatles
Léandre: Led Zeppelin
Favourite musician now:
Catherine: Pharis and Jason Romero
Léandre: Slocan Ramblers
Guilty pleasure song:
Islands in the stream by Dolly Parton and Kenny Rogers
Live show ritual:
We're big outdoor enthusiasts and whenever we can we try to find the local river or lake and wet a line before the show! If we catch a nice fish, that means it's going to be a good show!
Favourite local musician:
It's hard to only name one but we'll go with our friend and incredible musician Joe Grass.
EP or LP?
LP, the experience of listening to a record from start to finish is still the most satisfying for us.
Early bird or night owl?
Early birds, it's hard to admit but our rambling days are over!
Road or studio?
Road, definitely. For us, sharing our songs with the audience, meeting new people, and discovering new places are the best part of being musicians.
Any shows or albums coming up?
We released a new record earlier this fall called ''Là-Bas'' that we're really proud of! We'll be touring across Quebec and Canada in 2023 to support that new album.
Where can we follow you?
Facebook | Instagram | Website
***
Rapid Fire Montréal Qs
Favourite local restaurant:
El Rey Del Taco
Favourite street in your city:
Bellechasse street, it's a nice street with a bunch of trees and parks. It's also a nice street to walk and bike.
Favourite park in your city:
Parc Cité Jardins, it's a little park where we live in Rosemont-Est that's filled with fruit trees and where we walk our dog every day.
Favourite music venue in your city:
Barfly! That's where we met and that's where it all began for us. There's bluegrass and old-time country open mics on Sunday nights and that's really how we started singing this kind of music.
Favourite music store in your city:
180 grams!