The highly anticipated novel by David Connor, titled "Oh God the Sun Goes," fearlessly defies all conventions for debut books. It possesses a profound absurdity, an emotionally resonating quality, and a distinct sense of originality. The absence of the sun for an extended period remains an enigma, with its fate shrouded in mystery. Within the narrative, the exploration unfolds of what propels an individual through a world that lacks its focal point. Bursting with a plethora of captivatingly surreal images and themes centred around love, grief, and memory loss, the book employs a first-person lyrical account. This narrative style often blurs the boundary between poetry and prose. Connor employs words that echo with poetic resonance, akin to how a child grasps sounds when attempting to articulate something, thus evoking a deeply familiar sensation.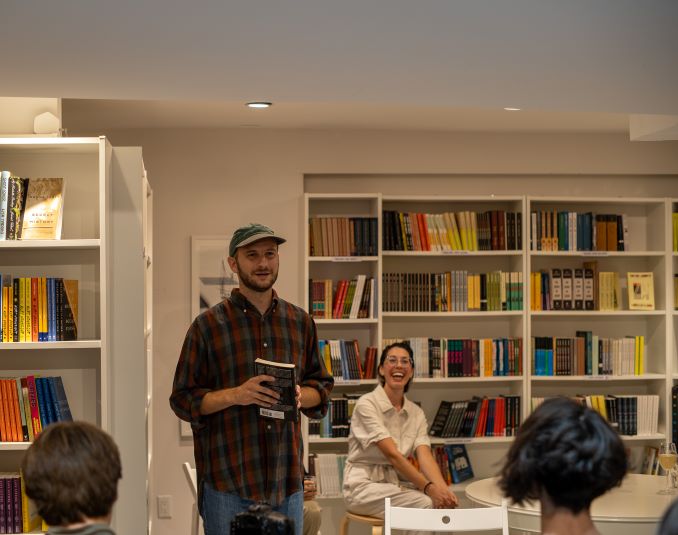 The tale tracks an unnamed protagonist driven by the quest to unveil the truth behind the sun's vanishing act. The journey takes them across the arid expanse of the American Southwest, a landscape so vividly depicted that readers can't help but experience its sensations. Subsequently, the protagonist arrives at Sun City, Arizona, seeking a doctor who might hold insights into the sun's whereabouts. As they stumble through a post-apocalyptic suburban desert, devoid of recollection or rationale, Connor masterfully conveys the underlying Kafkaesque undertones. Like Kafka's works, Connor's story exudes an air of disorienting menace and oddity, as the protagonist wrestles with the intricacies of their world. It's no accident that as they appear to approach the truth, it materializes in ways unanticipated by the protagonist. The boundary between their inner reality and the clues gathered along the way starts to blur.
Originally hailing from New York, Connor relocated to California at eighteen to embark on an authorial journey. After years of drifting between the suburban desert on the outskirts of L.A., the authentic Sun-City Arizona, and various writing retreats, he undertook the task of narrating this tale. With years spent in the desert, mentally crafting the book, Connor vividly paints a scene that envelops readers, making them feel present in the surroundings. He succinctly encapsulates it: "It's an unconventional book yet authentically captures the essence of that region—the Arizona desert." Currently residing in Montreal's Plateau neighbourhood, David's novel "Oh God, the Sun Goes" is scheduled for release in August 2023, courtesy of Melville House Publishing. Interested readers can locate the book at Drawn & Quarterly and De Stiil Bookstore.