Jeans are a timeless wardrobe staple, and in 2023, they continue to be a versatile and fashionable choice for women of all ages. Whether you prefer high-rise, mid-rise, or cropped jeans, there are countless ways to style them to suit your individual taste and occasion. In this article, we'll explore how to style each of these jean styles to stay on-trend and effortlessly chic in 2023.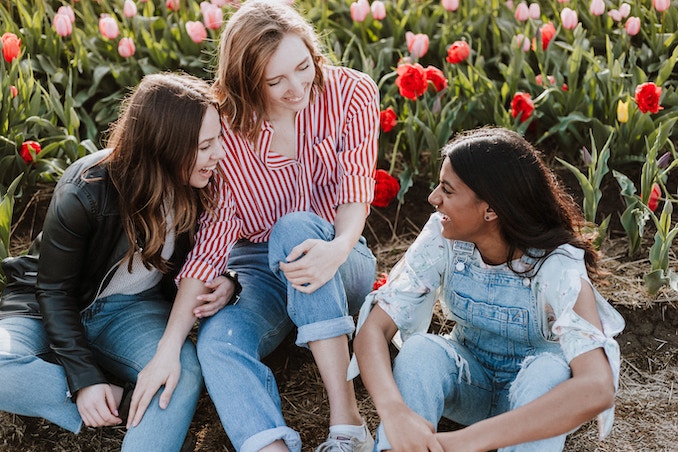 Styling Women's High-Rise Jeans
High-rise jeans have made a comeback in recent years and are here to stay. Here's how to style them:
Classic Casual: Pair high-rise jeans with a tucked-in graphic tee and white sneakers for a timeless, laid-back look that's perfect for running errands or a casual day out.
Office Chic: Elevate your high-rise jeans for the office by wearing them with a tailored blouse and pointed-toe flats or block heels. Add a blazer for a polished touch.
Crop It Up: Tuck a slouchy sweater or blouse into your high-rise jeans and finish the look with ankle boots for a stylish, cozy outfit during colder months.
Styling Women's Mid-Rise Jeans
Mid-rise jeans are a versatile option that flatters a range of body types. Here are some styling ideas:
T-shirt and Sneakers: A classic combo, mid-rise jeans paired with a fitted tee and sneakers is a timeless and comfortable outfit choice for casual outings.
Boho Vibes: Embrace a bohemian look by wearing mid-rise jeans with a flowy peasant blouse and sandals. Accessorize with layered necklaces and a wide-brimmed hat.
Athletic Chic: Create an athletic-inspired outfit by combining mid-rise jeans with a sports bra, an oversized hoodie, and chunky sneakers for a sporty yet stylish appearance.
Styling Women's Cropped Jeans
Cropped jeans are perfect for showcasing your footwear and adding a trendy touch to your outfits. Here's how to style them:
Ankle Boots Glam: Roll up your cropped jeans slightly and wear them with heeled ankle boots for a chic, edgy look that works day or night.
Sneaker Vibes: For a casual, street-style look, pair cropped jeans with your favorite sneakers, a fitted top, and a denim jacket draped over your shoulders.
Summer Breeze: During the warmer months, style cropped jeans with a lightweight, off-the-shoulder top and espadrille sandals for a breezy, vacation-ready ensemble.
Styling Jeans in 2023
In 2023, jeans continue to be a canvas for self-expression. Here are some general tips for styling jeans to keep your fashion game strong:
Experiment with Denim Washes: Don't shy away from different denim washes. Light, medium, and dark wash jeans can each bring a unique vibe to your outfits.
Personalize with Accessories: Elevate your jeans with accessories like statement belts, scarves, and bold jewelry to add personality and flair.
Tailored Fit: Consider having your jeans tailored to achieve the perfect fit, especially if you find a pair that you absolutely love. A well-fitting pair of jeans can make all the difference in your overall look.
Mix and Match: Play with contrasts by mixing casual and dressier elements. For example, pair distressed jeans with a structured blazer or a sequined top with relaxed-fit jeans for a balanced ensemble.
Conclusion
Jeans remain a versatile and timeless wardrobe staple, and in 2023, there are countless ways to style them to suit your personal taste and the occasion. Whether you opt for high-rise, mid-rise, or cropped jeans, the key is to experiment, mix and match, and express your unique style while staying comfortable and fashionable. Follow these styling tips to ensure your jeans take center stage in your 2023 fashion repertoire.