I first met Marie-Chloé Duval in 2020, when her art was purely self-taught and she was developing her knowledge; before New York institutions and galleries recognized her talent. I had already sensed some profound statements and was immediately charmed by the works she created during her residencies in Finland and Vancouver, which I bought for my personal collection. I discovered her as a person… a breath of fresh air with the qualities of an entrepreneur. So we decided to collaborate on commissioned creations. And then, in the spring of 2022, she inspired us to organize a pop-up gallery with other artists, giving birth to Valence Art Expo, which is celebrating its first anniversary with the exhibition Le risque d'être soi… Marie-Chloé knows and embraces this risk with all the boldness, fieriness and authenticity that makes her a remarkable woman and are so well translated in her works and poems.
-Written by Julie Dessureault – Founder of Valence Co.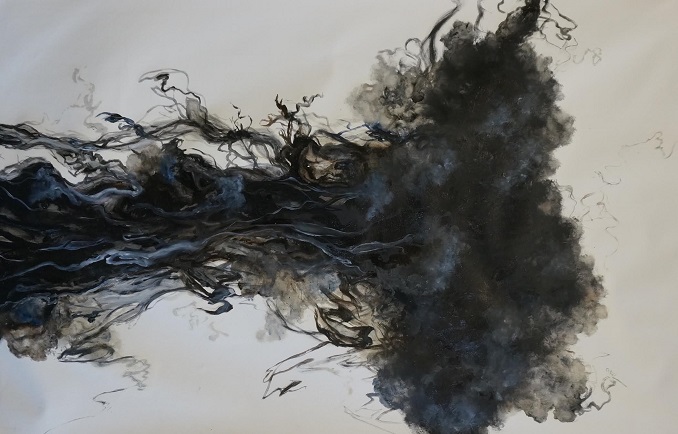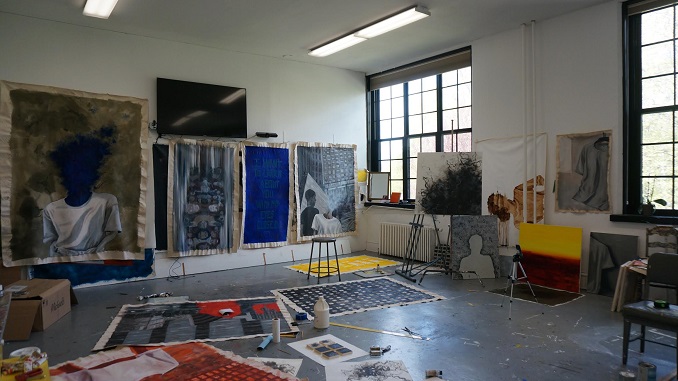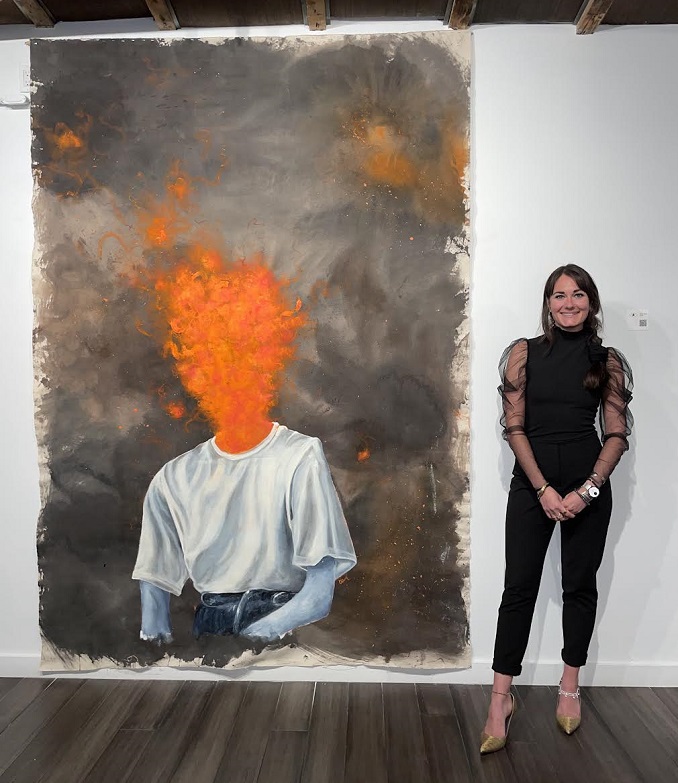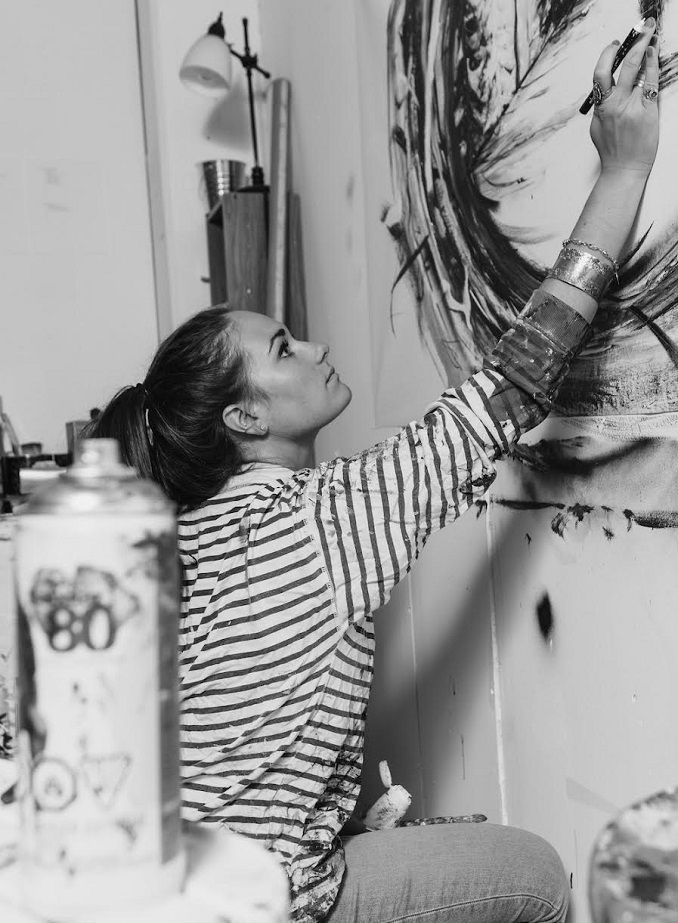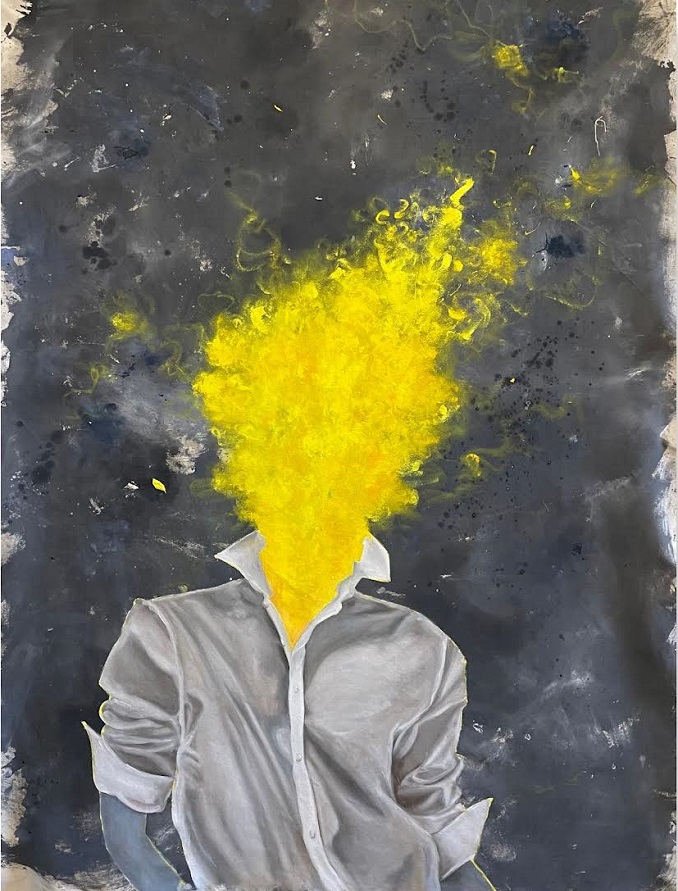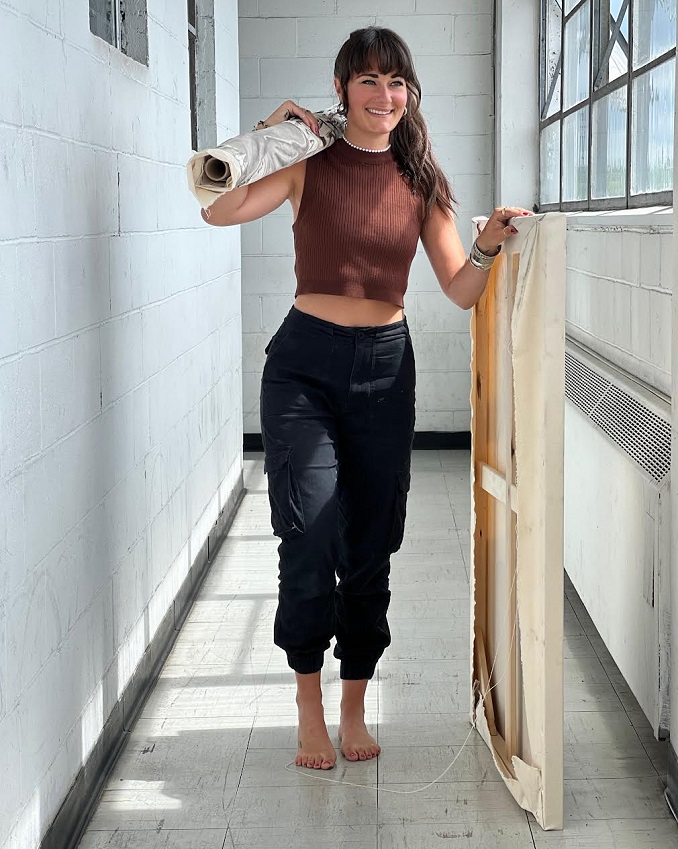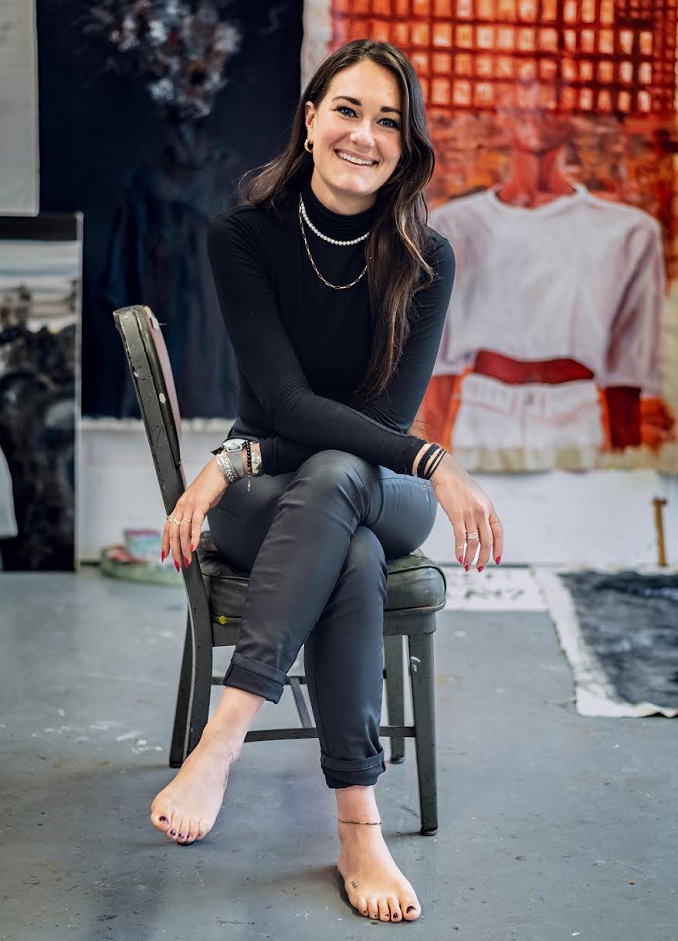 ***
Which neighbourhood are you in?
My situation has been special for the past year, since in 2022 I moved to NYC, initially for a year. I still had my studio in Montreal's Chabanel district where I returned regularly for projects and exhibitions. In the summer of 2023, I came back to Chabanel's district, Montreal for 3 months for my art (and my friends and family). I'm going back to NYC in 2 days, as we are doing this interview, and will settle there for a few years while keeping my beloved studio in Montreal, a city and artistic community that I adore. For the next few years, I'll be based mostly in Bushwick, NYC, while returning regularly for several exhibitions in Montreal.
What do you do?
I am an artist. I am a painter. I am a former criminologist too! My medium of choice is painting, with both, oil and acrylic. I also work with monotype printing and various materials for specific installations. I consider my practice to be very diverse in both subject and medium. I don't want to limit myself and I'm very attracted to gestures, traces and emotions in my work. The message in my work is always very anchored in my academic research, but the visuals I use to express my thoughts and my diagnosis of our contemporary society vary. I'd be tempted to say that my work is a meeting of figurative and abstract gestures.
What are you currently working on?
During the summer, I had several exhibitions and projects. Among them, the creation of a large-scale installation in collaboration with Équiterre, the Polytechnique de Montréal and the Biosphère de Montréal. This project brings together 10 multidisciplinary artists who have the pleasure of translating into artworks the results of pan-Canadian research into zero waste. The exhibition will take place in the autumn of 2023. At the same time, I've been taking a lot of time away from creation to read a lot, work on my poetry and do research for my next series, which will come to life this fall. I find it essential to ask myself what I want to share through my work and the impact I leave behind. Over the years, my work has become increasingly rooted, not only in my observations of society but also in literature. In fact, it's on this new series of research that my ideas and time have been focused on over the last few months, among other things! Other things such as taking time to be in nature, and being with my family and friends. This part is, I believe, as essential as the work because it puts life into perspective and when I am grounded and balanced, the work can only be stronger.
Where can we find your work?
My work can be found at various exhibitions or art fairs which usually last a month or two. I always share the latter through my social media. On the other hand, I have amazing galleries that I work with, and which carry my work permanently.
In Canada:
– Valence Art, Montreal
– Dimension Plus, Montreal
– Bertheler Art, Trois-Rivière
In USA :
– Nicholas Auvrey Gallery, Chelsea, NYC
– P Fine Art, Atlanta
– Place des Arts, in front of the Salle Wilfrid-Pelletier, you can see 8 of my pieces shown permanently there.
Website | Instagram | Galerie Atelier