Light a Dream is a local Montreal-based non-profit providing young individuals who have neurodiverse disabilities with career training and vocational opportunities. Their goal is to ensure these young adults are provided with the adequate tools to enter the workforce and lead more independent lives. Starting in 1999 the charity has continued to grow and prosper through volunteer work and word of mouth, therefore we spoke with Michelle Potter, founder of Light a Dream to learn more.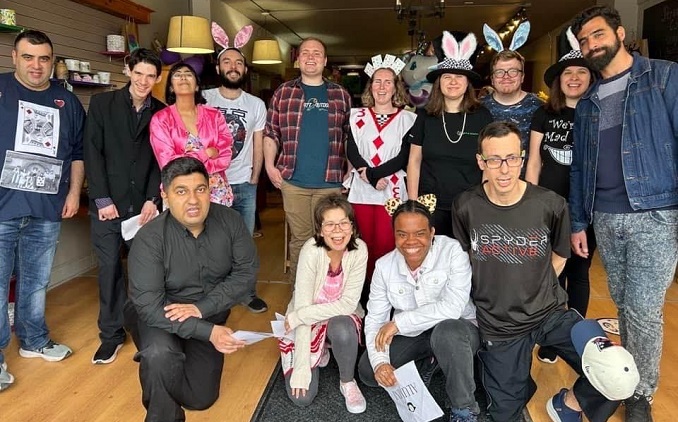 Describe your charity/non-profit/volunteer work in a few sentences.
We are a non-profit charity that provides career training and vocational opportunities for neurodiverse young adults. We started a storefront candle-making business with the intention of promoting an understanding of various business and economic principles, while at the same time becoming an integral part of the Valois village business community.
What problem does it aim to solve?
We are not aiming to solve a problem, we are providing neurodiverse young adults with an appropriate environment for job training.
When did you start/join it?
We started in 1999.
What made you want to get involved?
The charity was set up as an extension to the LBPSB vocational program that was at the time housed at John Abbot College. It was part of the school board's inclusive education policy that provided young adults with disabilities between the ages of 18 and 21 to be included in an appropriate education environment (JAC) and introduce them to job training that could hopefully provide them with permanent job placement upon their "graduation" from the programme. At the time, we had difficulty providing the students with appropriate job placements, so we decided we would start our own business, and here we are 24 years later!
How has it changed since?
Unfortunately, the JAC program is no longer available. Our students are presently enrolled in alternate programs that the LBPSB has in place. However, I feel the biggest change is the number of alumni who are now involved in LAD, some going back to 1999! The alumni group meet on a regular basis to plan different activities and events.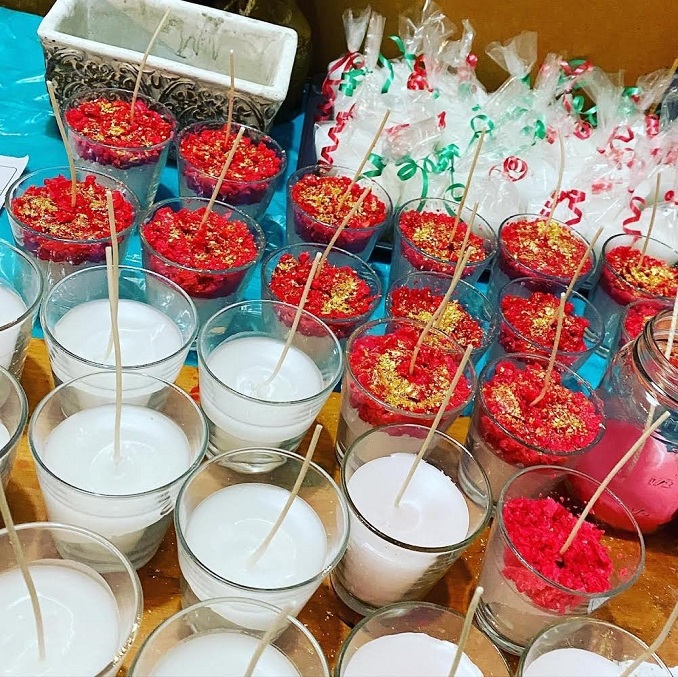 What more needs to be done?
Because we are a charity, we are always looking for fresh ideas from our board members! Fundraising and grant applications are a large part of what we do!
How can our readers help?
Your readers can help by visiting the store and seeing what goes on! They can join the board of directors if their companies/places of employment have foundations with links to grants keep us in mind! We are hoping to be able to move away from labour-intensive fundraising to be able to provide more low-key activities within the community.
– When thinking of gift giving consider lad. Many people are trying to be more community-minded by shopping locally and supporting small businesses. By supporting LAD not only would you be receiving a quality handmade product but your purchase touches the very mission of our Charity.
– For companies or larger corporations, consider ordering handmade items from LAD, especially for major events and occasions. Not only will your purchases be supporting a local charity but you will receive a quality product.
Do you have any events coming up?
We have a wine-tasting event coming up on September 21st at a local vineyard in Senneville.
Where can we follow you?
More information at our website.
PAY IT FORWARD: What is an awesome local charity that you love?
An awesome Charity that we love is West Island Community Shares Partage Action