Gabrielle Marin is a self-taught artist based in Montreal, currently studying Painting and Drawing at Concordia University. She majored in East-Asian studies at Université de Montréal before turning back to art and making it her full-time job by using Instagram, Etsy and art fairs as her main platforms to propagate her work. While her East-Asian studies contributed to her visual catalogue by taking inspiration from historical Japanese prints, folklore and more contemporary Japanese artists, her work is highly influenced by issues of mental health, body dysmorphia and natural elements such as plants or parasitical bodies. A large portion of her work is an attempt to portray struggles of mental health as physical manifestations, producing abstracted visualizations of inner turmoils and of an otherwise invisible interior conflict. In exploring those ideas, she continually creates a balance between the repulsive and the elegant and transforms feelings into images that people can relate to.
Through her art, Gabrielle invites the viewer to understand how the unpleasant emotions experienced while looking at her creatures can resonate with their own feelings and experiences. The bridges she builds between horror and elegance are drawn from personal experience, but they are also built for the viewer to interpret and make their own.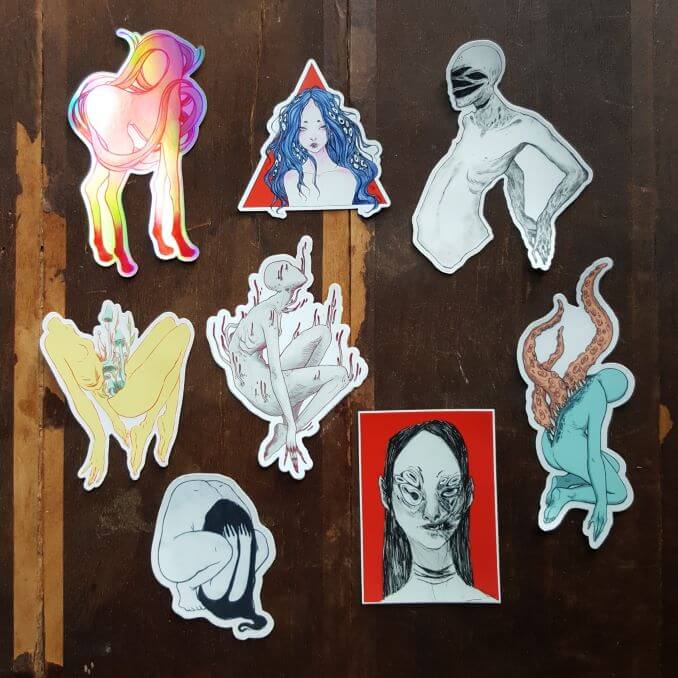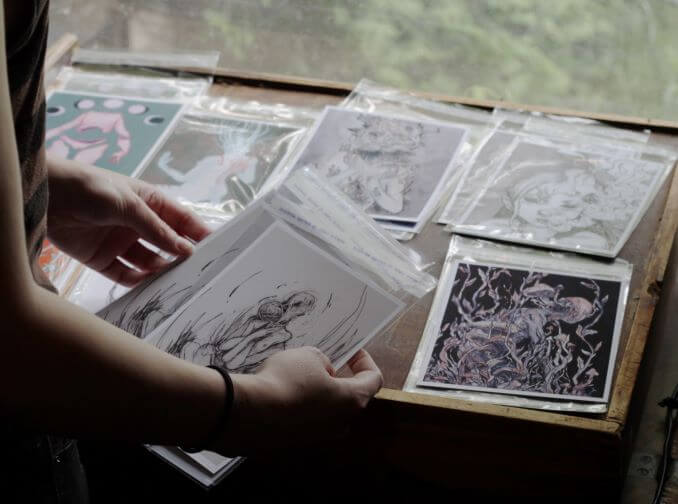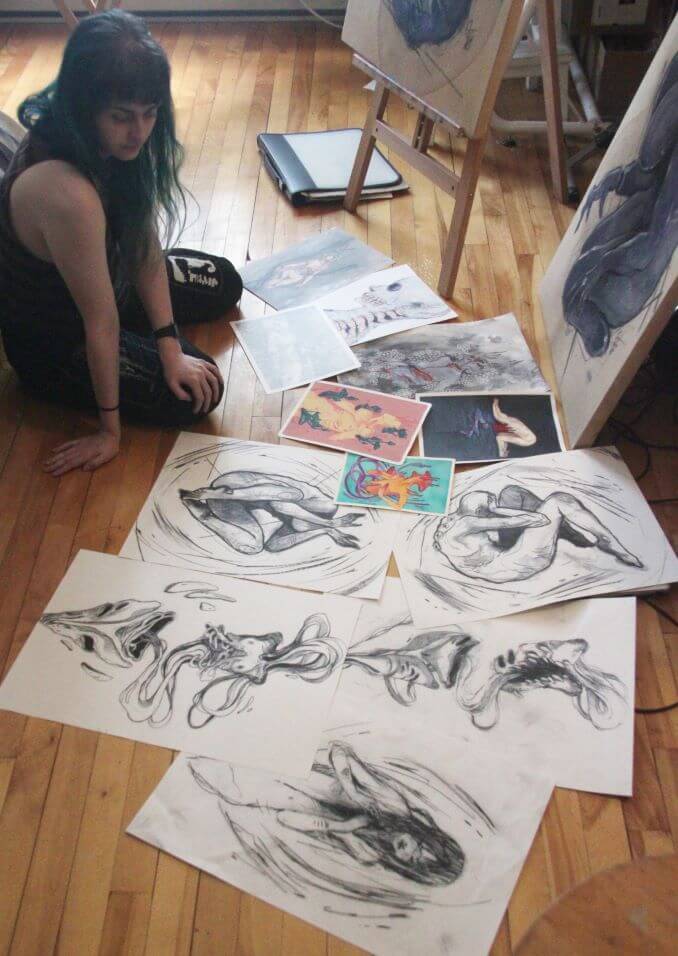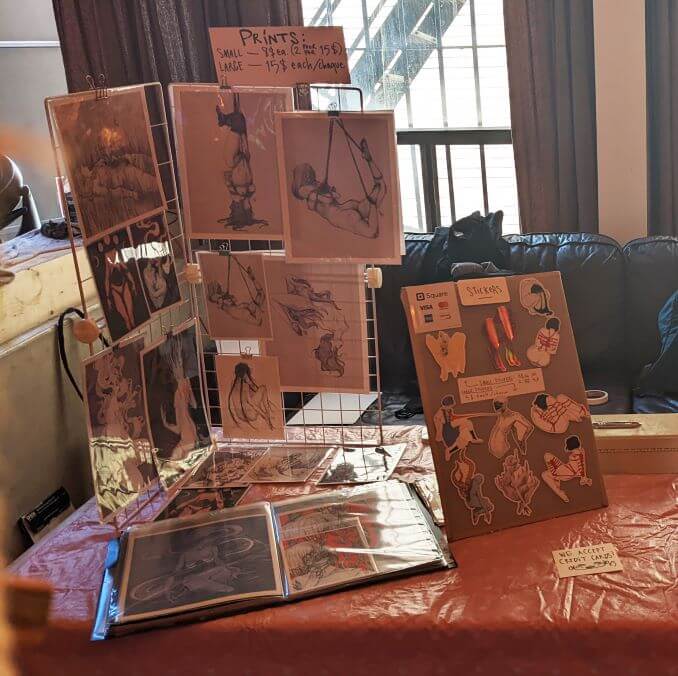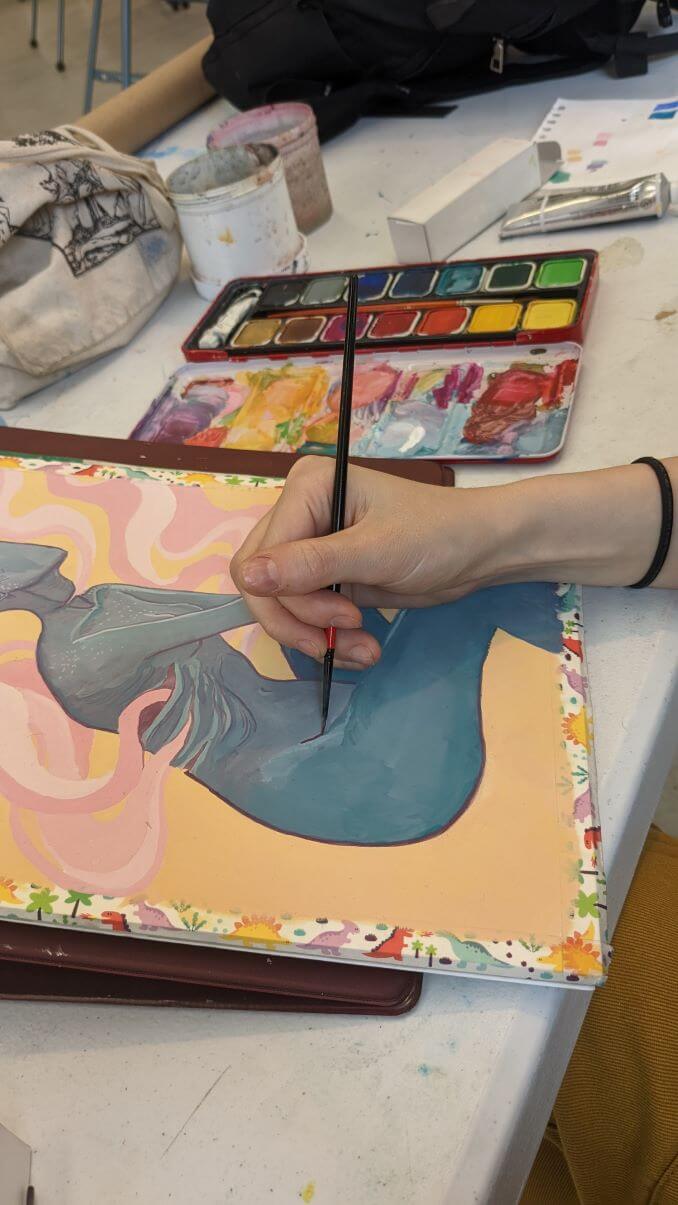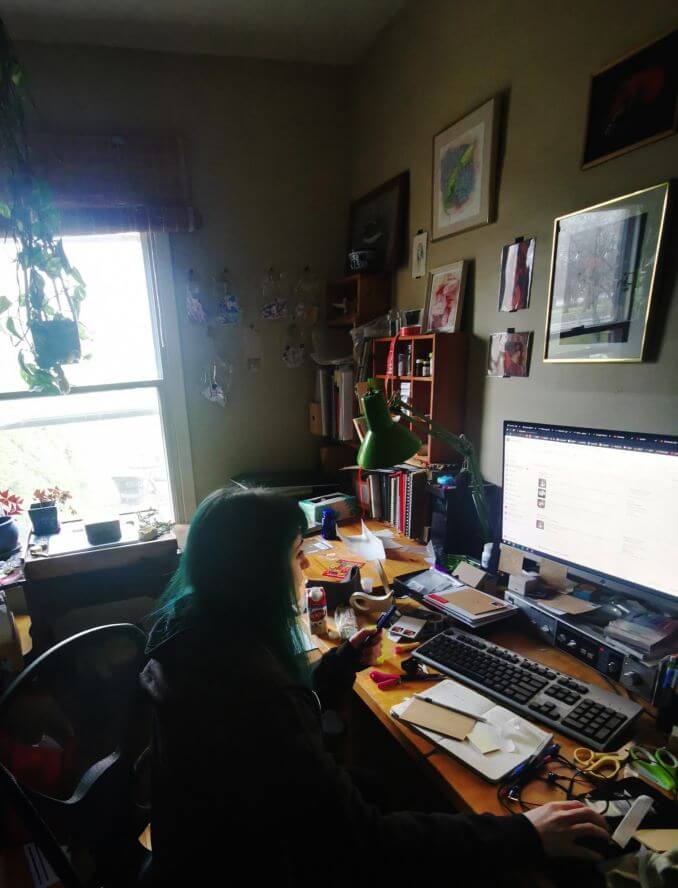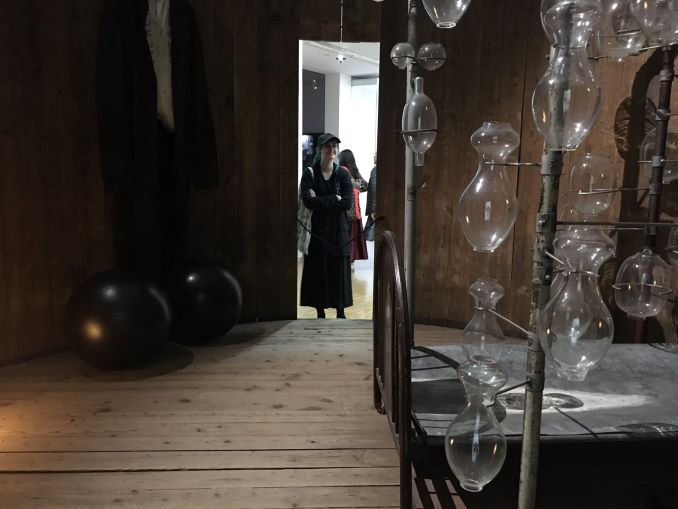 ***
Which 'hood are you in?
I am located in Verdun. I grew up in Verdun and moved away several times, but I truly appreciate the quick access to the river and the nature surrounding this neighbourhood. The city can be so inspiring in many ways, but nature is definitely something I need to feel more at peace and inspired.
What do you do?
I work full-time as an independent artist, but I also study part-time at university and have just started volunteering at a self-managed cultural center called Bâtiment 7. Being self-employed was extremely alienating during the pandemic and it made me realize how much I needed to socialize and be surrounded by people, which is why staying in school and volunteering made a lot of sense for me. I am also looking to pursue ceramics, which is something I have learned during a student exchange in Japan in 2019, so I am looking forward to doing more of that. Most of my days are spent preparing prints, stickers and other products I sell on Etsy and shipping them to my international clients. I also own a Patreon page where I post exclusive content that isn't shown on my Instagram account such as studies and experiments I make so that people can understand my process better.
What are you currently working on?
I am currently enrolled in a painting class at Concordia University where I am currently honing my skills with gouache paint. It is a tricky medium but a very interesting one to play around with, and it's fun to have feedback from a professor instead of being fully self-taught. Additionally, I try to participate in art fairs where I get to meet people who follow me and who encourage me directly, which is always a lot of fun. I enrolled in a ceramic class which will start pretty soon and will allow me to expand my product line and sell different types of products on my online store.
Where can we find your work?
You can find my work on Instagram, Patreon, Twitter and Etsy.