Over the past five years, I've had the privilege of sharing space and time with the gifted artist Kateryna Kobylianska. It's been an exhilarating ride through the world of abstract art. What this woman accomplishes with a canvas and some paint, well, it's nothing short of inspiring.
Kateryna juggles creative ideas at a pace that'll make your head spin faster than a rollercoaster at full tilt. But hold on, don't let that lightning speed fool you. There's something deeper at play here, something that'll make you stop and ponder, like a good old existential crisis. You see, she's not just creating art; she's crafting intricate stories, unravelling mysteries, and diving headfirst into the profound questions that reside in the depths of her work.
It's dedication, that's what it is. Kateryna pours her heart and soul into every piece. Her artistic journey? Well, that's like a never-ending adventure through the cosmos, where each painting is a star in her own artistic galaxy. It's inspiring, it's electrifying, and it's one heck of a ride you won't want to miss.
-Written by Léon, Kateryna Kobylianska's husband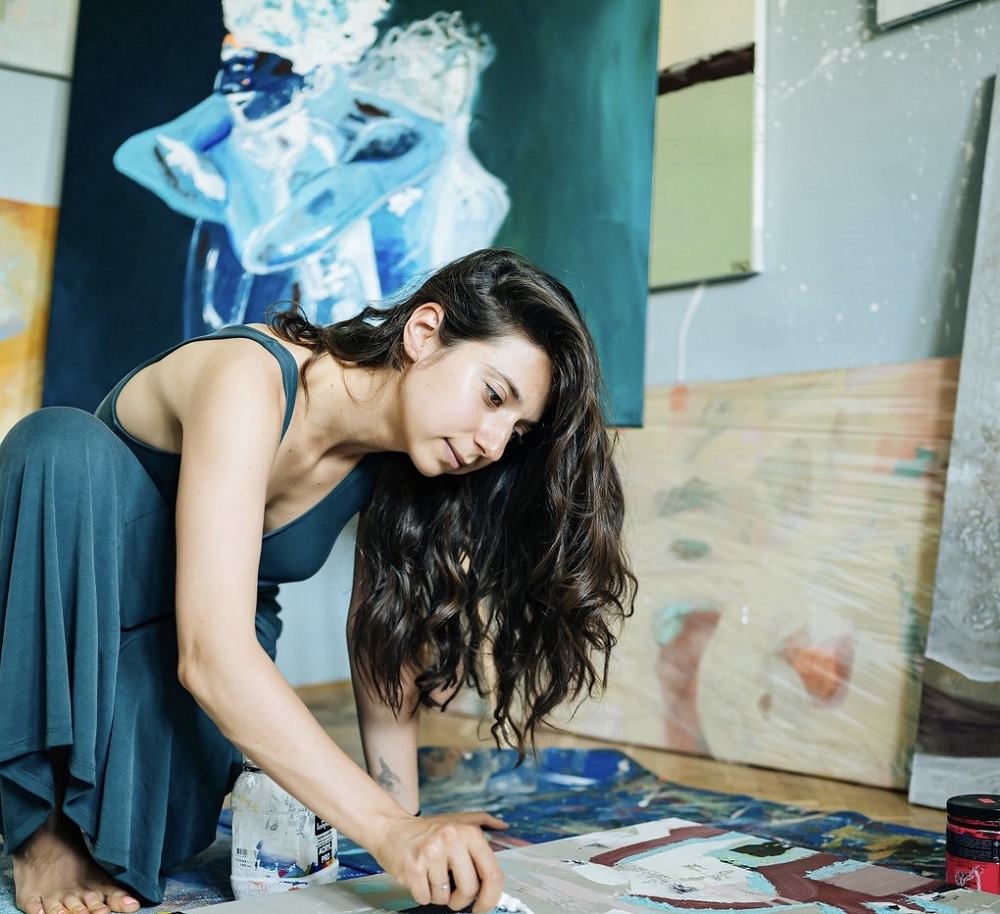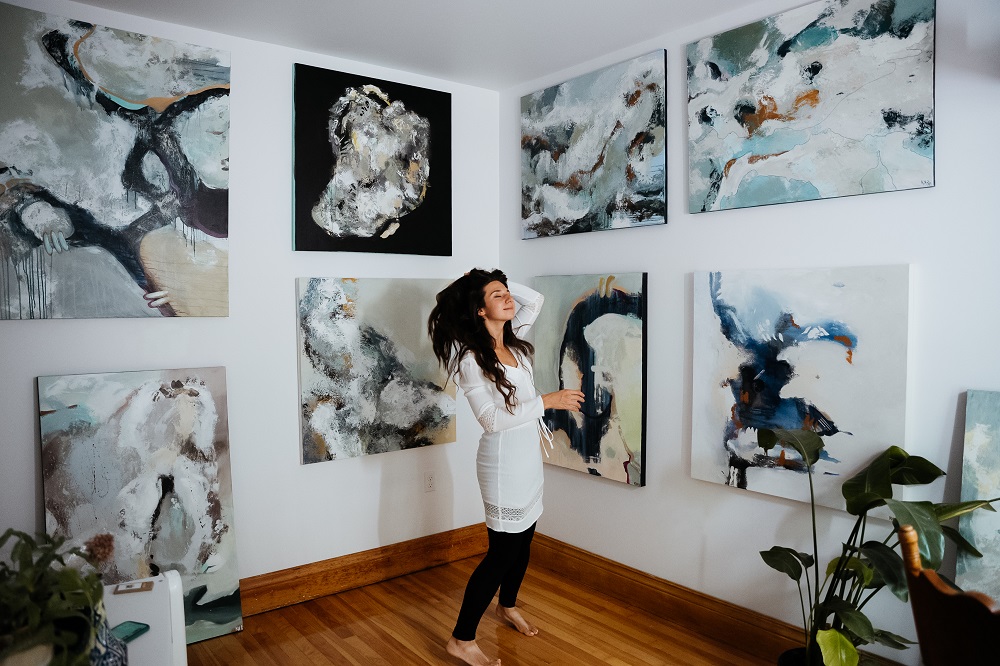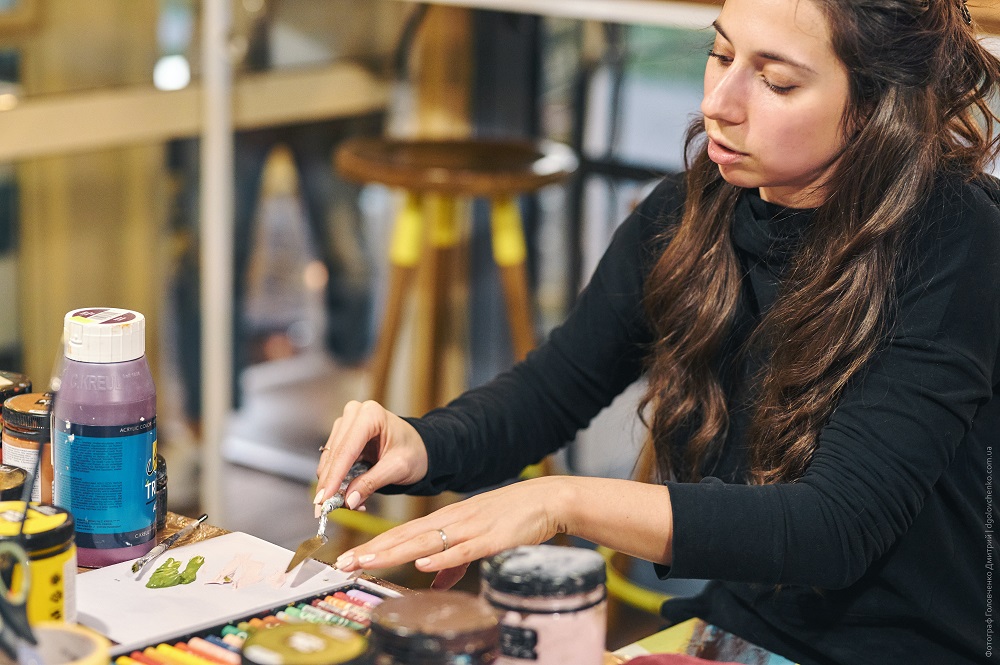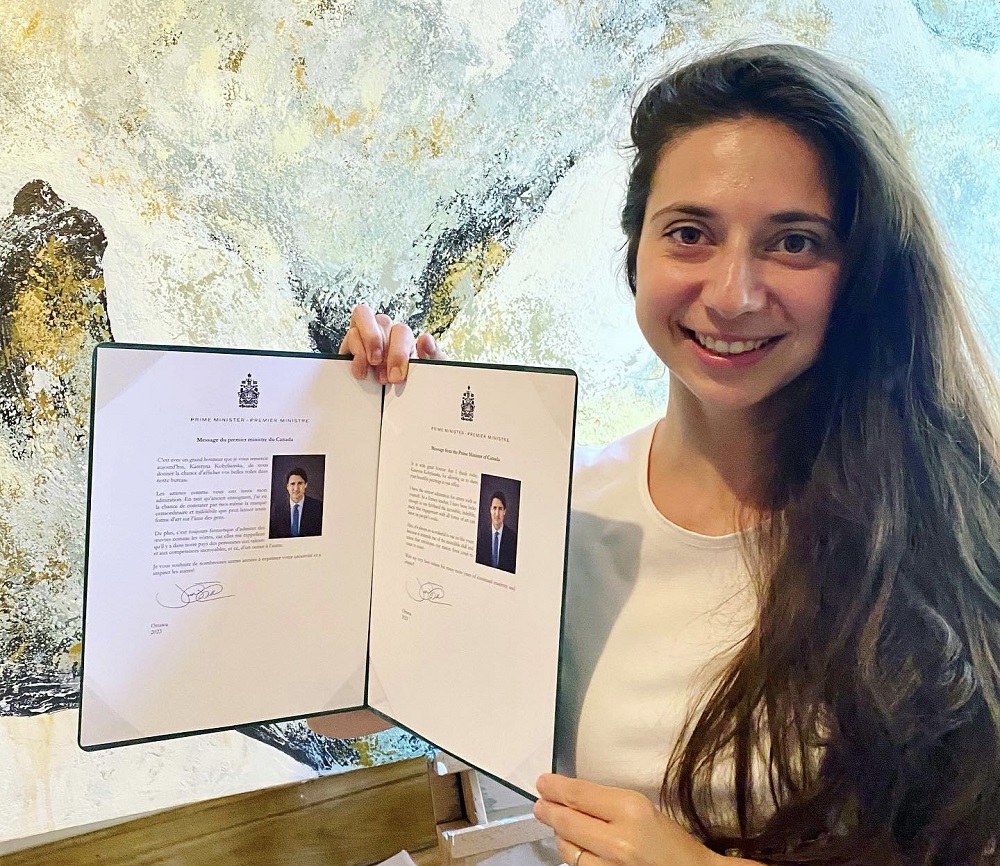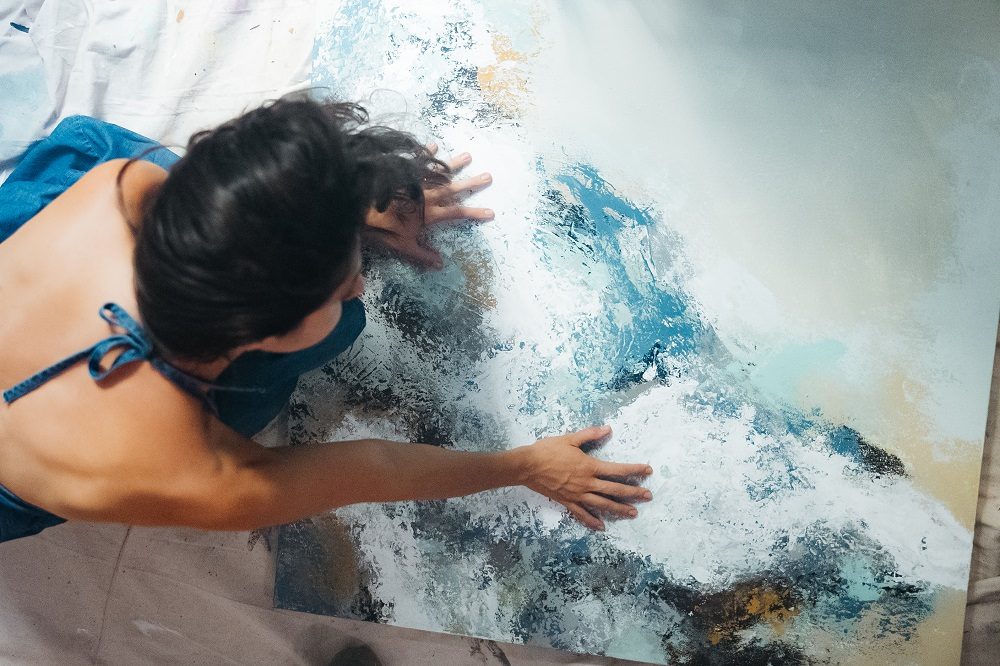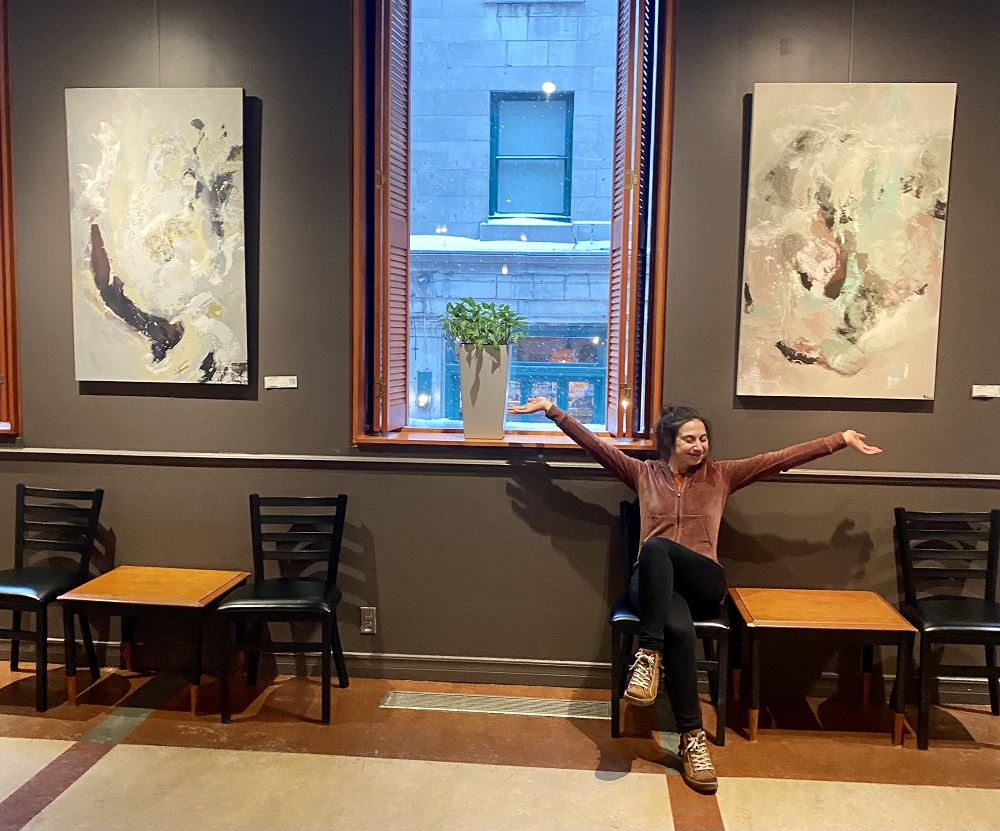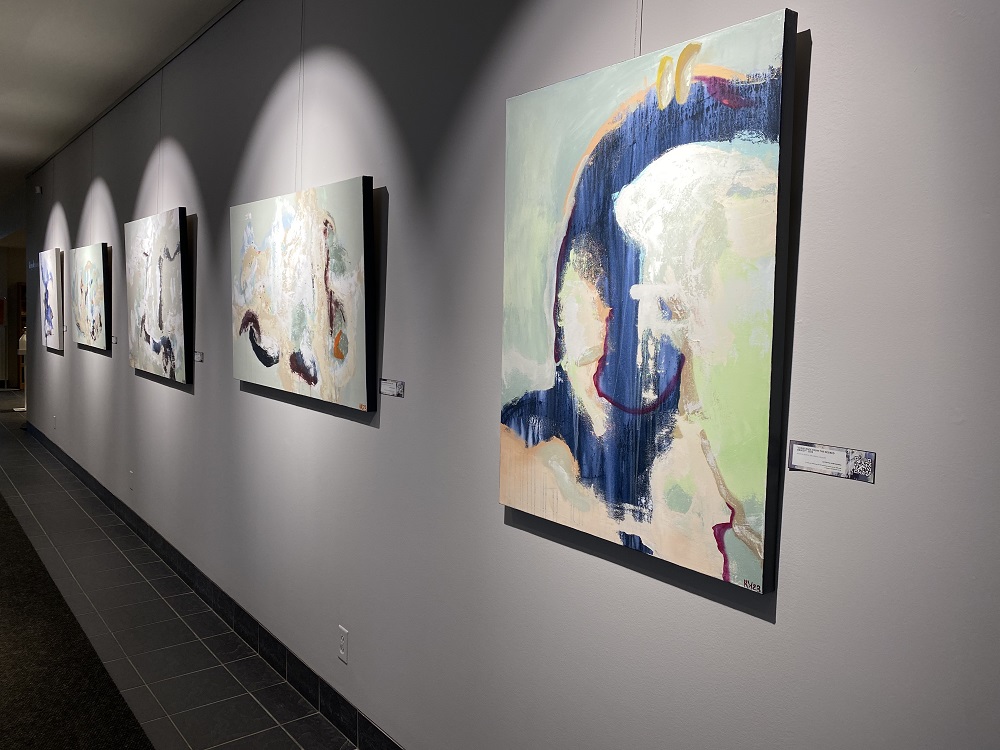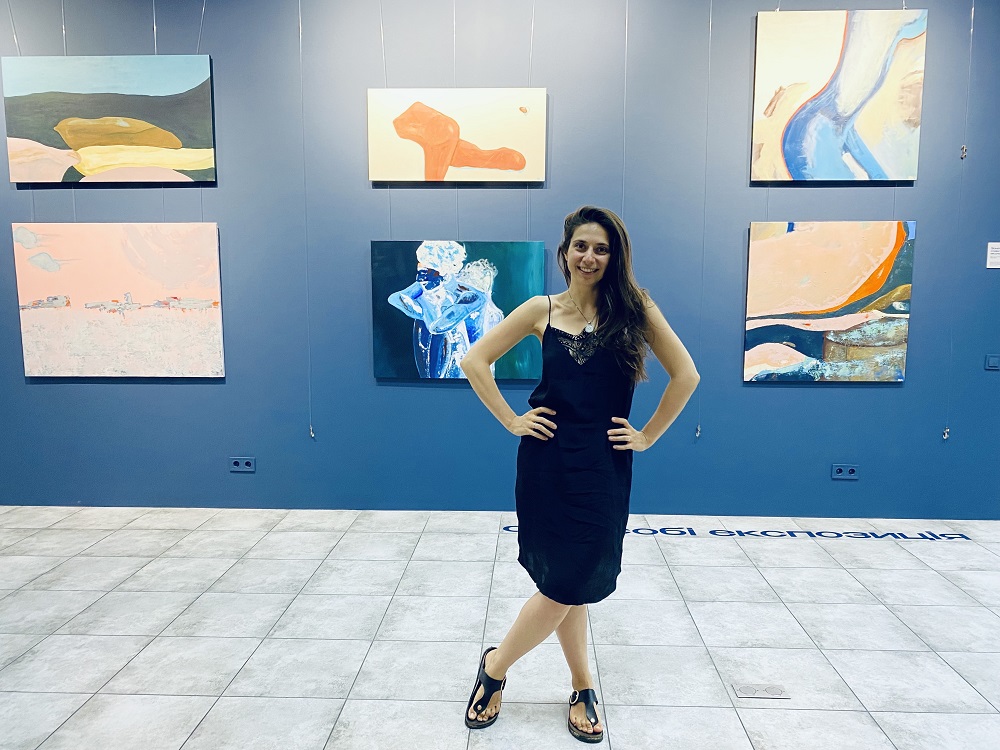 ***
Which 'hood are you in?
I reside in Ville-Émard, a lush neighbourhood with parks, a flowing Lachine Canal, and serene green spaces that inspire my abstract art. The tranquillity of nature influences my work, serving as my eternal muse.
In addition to its natural charm, the neighbourhood is alive with the creativity of local galleries and the vibrant energy of the community, reminiscent of the lively characters in a captivating story.
What do you do?
I'm creating visual art, driven by the exploration of the human mind. Mainly, my work involves creating multi-layered abstract paintings that encourage viewers to pause and reflect. With a portfolio boasting over 20 exhibitions in diverse locations, I continuously push the boundaries of my craft, infusing my pieces with themes of silence, synchronicity, and sincerity. My art is fundamentally about freedom of expression and the pursuit of a serene state of mind. It aims to analyze how our thoughts, emotions, and experiences shape our perception of reality, the dynamics between conscious and unconscious
In addition to my artistic endeavours, I also work as a coordinator for creative enterprises. Currently, I'm involved in a project that promotes literacy and poetry within underserved communities. Beyond my professional pursuits, I'm learning how to be a better human while raising my daughter. Additionally, I contribute to supporting the courageous people of Ukraine.
What are you currently working on?
I'm currently working on a new art series that delves into the intriguing question of whether the self possesses a central essence. This philosophical exploration serves as the core theme of my project. To bring this concept to life, I've chosen to work with a versatile palette of pastel colours. I'm also focusing on infusing each piece with rich texture, creating a sensory experience for viewers.
Where can we find your work?
Feel free to explore my portfolio by visiting my official website. For a more behind-the-scenes look and regular updates, follow me on Instagram. I'd love to hear your thoughts and perhaps connect as new friends on this creative journey!
You can also spot a few of my artworks at the Signé Local shop in the Eaton Center.
And don't forget to keep your eyes peeled for the news about my upcoming solo exhibition. Stay tuned, your interest in my work means the world to me, and I can't wait to share more of my art with you.