Lise Gallant (b. March 28, 1964) is a Canadian artist based in Westmount, Quebec. Gallant works in drawing and acrylic painting and is well known for her comic series Lucy and Tyson, a humorous series about a black cat and a white golden doodle and their day-in-the-life antics. "Lucy and Tyson" is featured weekly in the Westmount Independent, and snippets can also be found on social media, where Gallant regularly engages with her fans.
Gallant started her career as a graphic designer in the 80s, a time when Adobe Creative Suite was barely an idea. This meant typography, art and advertisements had to be all done by hand. It's Gallant's extensive skill and experience that makes her work today so impeccable.
Her approach to both still life and figurative painting incorporates intimate depictions of important female figures, landscapes, everyday life and animals. She uses a colourful and textural palette to depict these subjects, and blends both impressionism and realism, using mixed media like gold leaf and mica as finishing touches. Her subjects, like Dolly Parton, ring true to her positive outlook on life as a feminist and lover of all things delightful.
Her next project? A collaboration with Writer Jane Wolfson through 'InkShake', a media company interpreting Shakespearean sonnets into whimsical tales through video, audio and drawing, pioneering a new wave of storytelling for children. Gallant creates all the art and illustrations for InkShake, while Wolfs writes the stories.
-Written by Allyson Lupovich (daughter)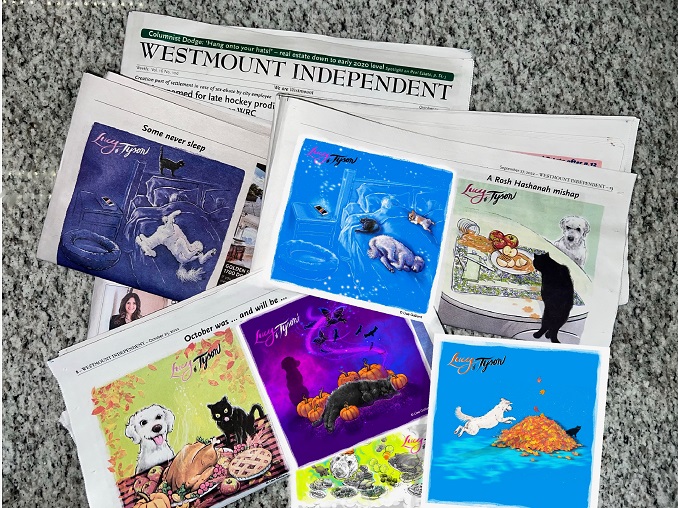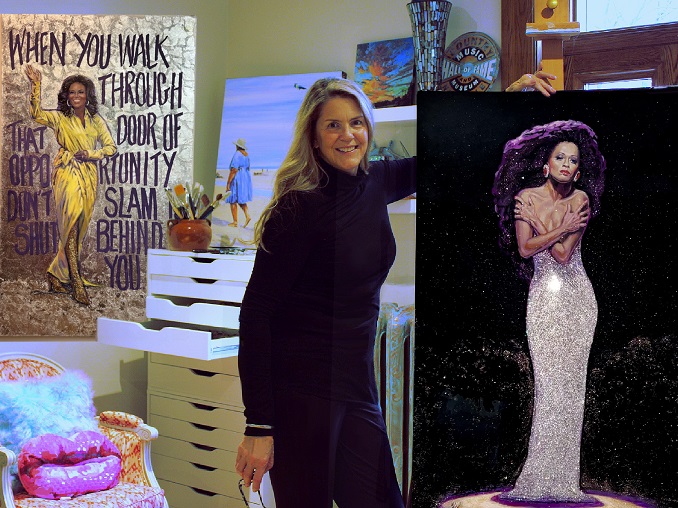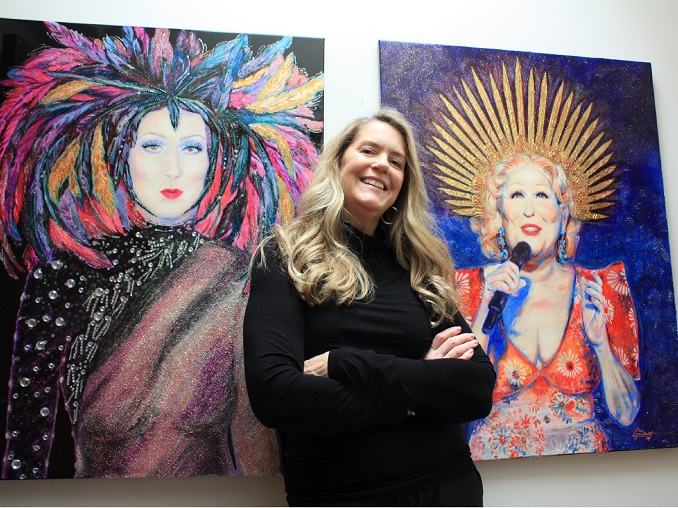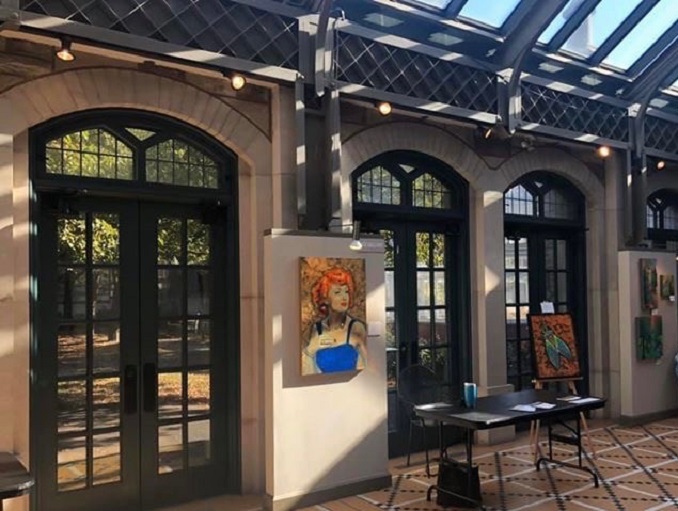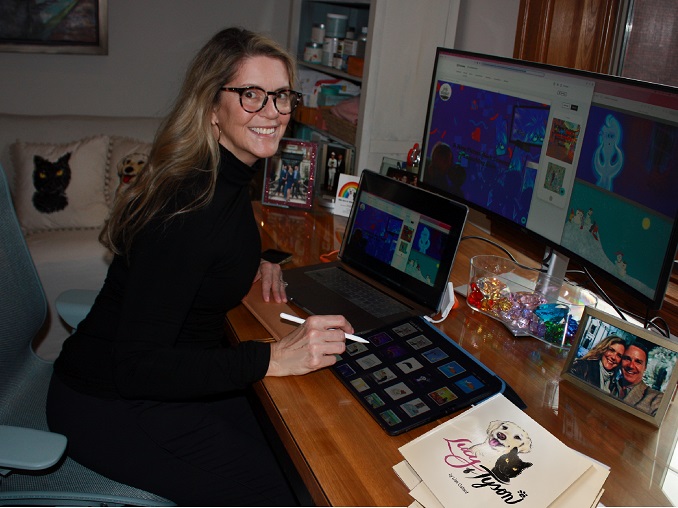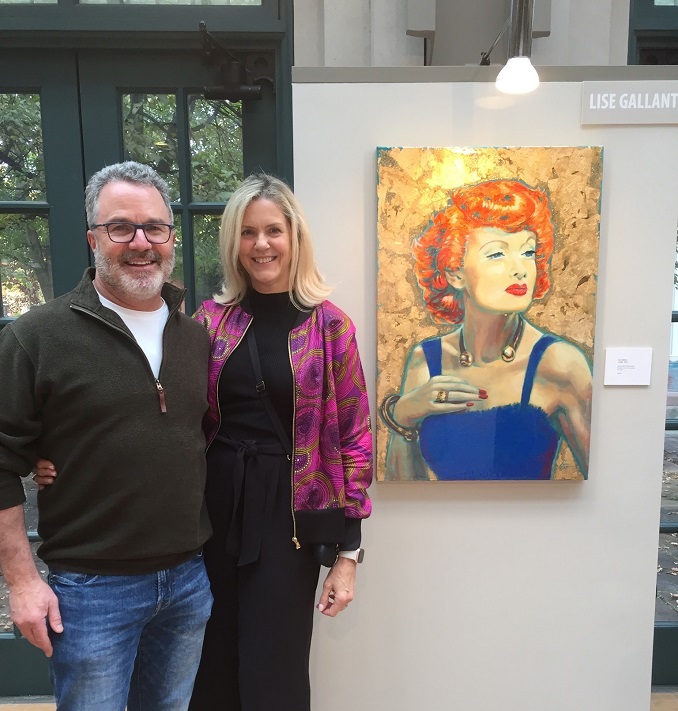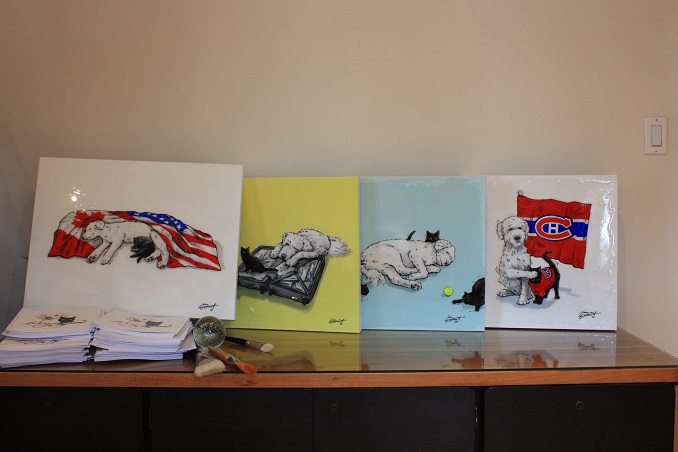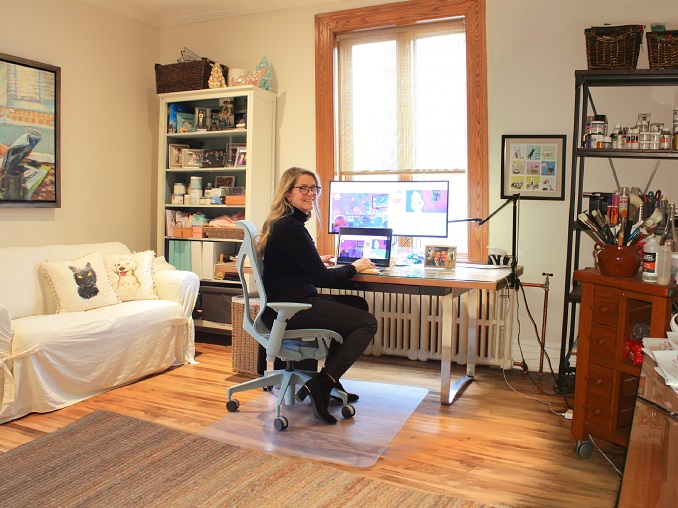 ***
Which 'hood are you in?
I live in Westmount, Quebec with my husband Mark
What do you do?
I am an illustrator, painter and graphic designer. I've worked in Fashion, photography, set design, corporate identity, product design and packaging, and new media, and have illustrated for both adult and children's books.
What are you currently working on?
I am working on a collaboration with author Jane Wolfson – a series of children's books and a website that features them and our concept. I have a weekly cartoon published in our local paper the Westmount Independent, featuring my pets – a frisky golden doodle and a cantankerous rescue cat, entitled "Lucy & Tyson". If I'm not in my studio doing illustrations or painting, I can be found on the golf course.
Where can we find your work?
To see more of my work check out: @Lucy_and_Tyson or @Lise_Gallant_Fine_Arts.
Lucy & Tyson book is available on Amazon.ca – some of the proceeds from sales go towards helping Animal Rescue Organizations in Canada.