I first met Elodie (aka MissLouve) at Cegep du Vieux Montreal in 2013. We shared the same 3D animation classes and instantly became friends. She had just finished her 2D animation course of three years at the same institution, while I had come back to study after working for 2 years as a 2D animator. She was always one of the brightest students in our class, not only was she a talented artist but easily understood all the technicalities of 3D animation. If you have ever opened a program like Autodesk Maya, you know it can seem very intimidating at first. But she seemed to simply glide through her courses like a unicorn on a rainbow.
Undoubtedly, she found a job as an animator in a big time VFX studio in Montreal, right after completing her studies, working on some of the biggest titles out there! For the next five years she honed her skills as a 3D animator for big VFX studios in Montreal before wanting to try something a little different: video games. It's in 2018, while keeping her 'day job' as a 3D animator, that she revived her passion for drawing digital art. She started her art journey on Instagram, then right at the start of 2020, her TikTok account. But it's only this past summer on the famously trending app that her audience boomed with over 65K followers!
Every now and then we still meet up in a park or a café for a little drawing session and I feel privileged to witness her unload her creativity before anyone else sees it. She dreams one day of being able to become her own boss as a full-time artist and own a small online shop. Her art collection of cute gals and critters reflects her bubbly personality. She always shows up with a big smile and a different hair colour!
-Alexa Kroese – (friend – @kroesealexa)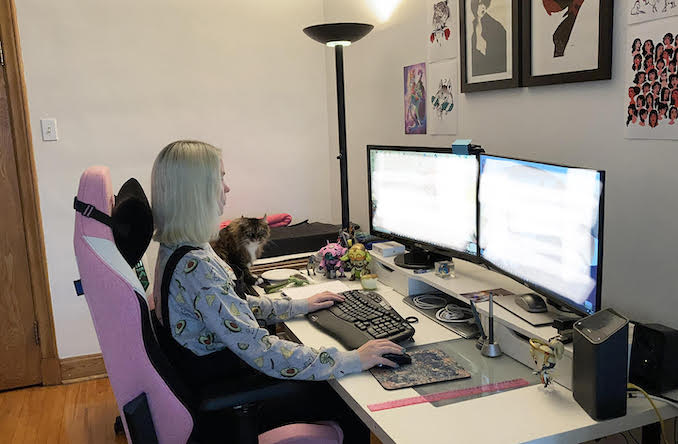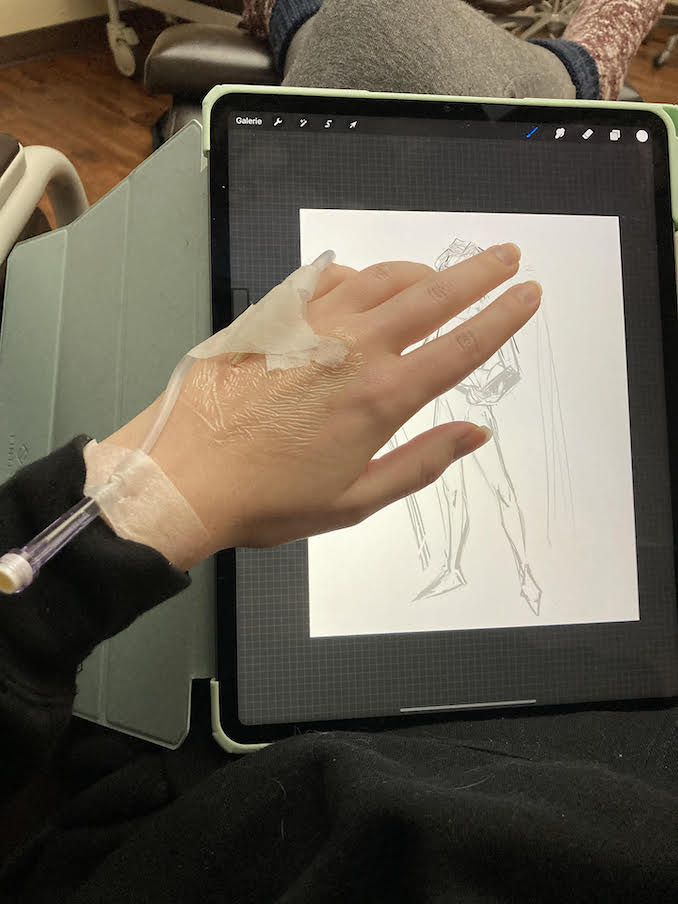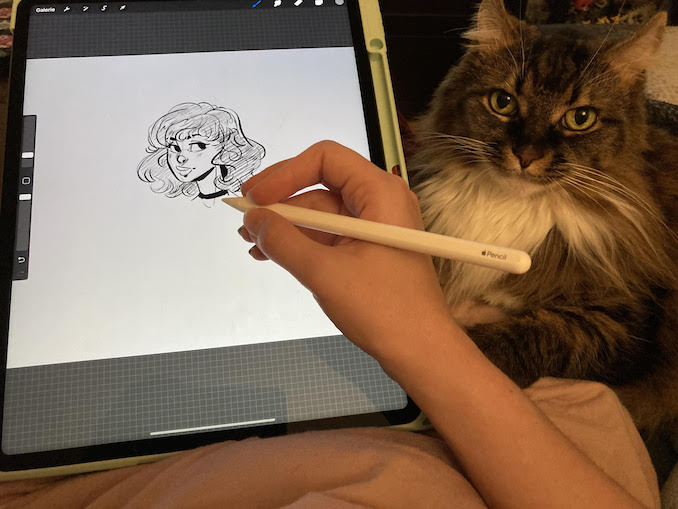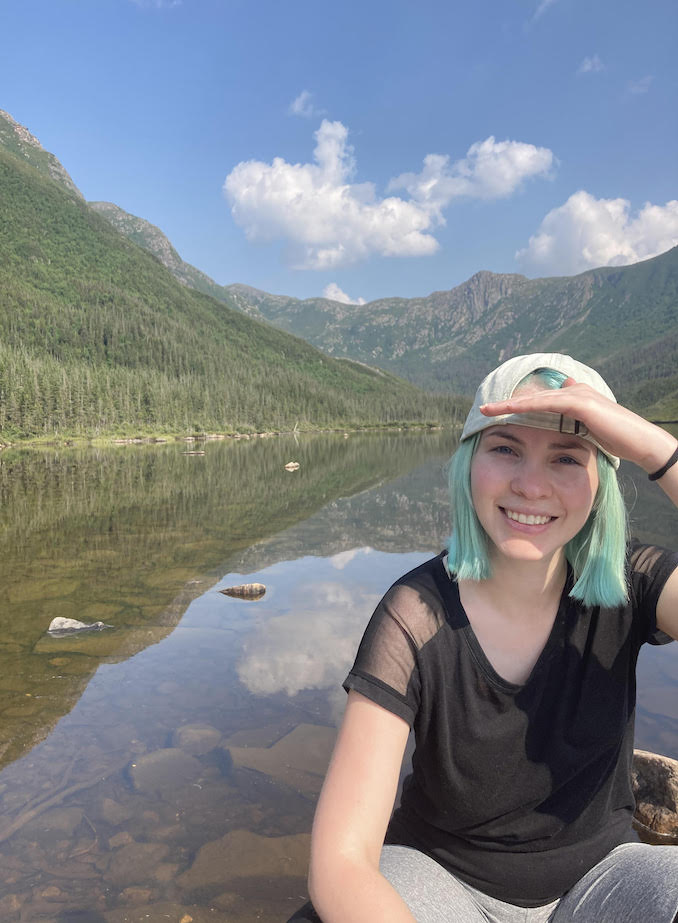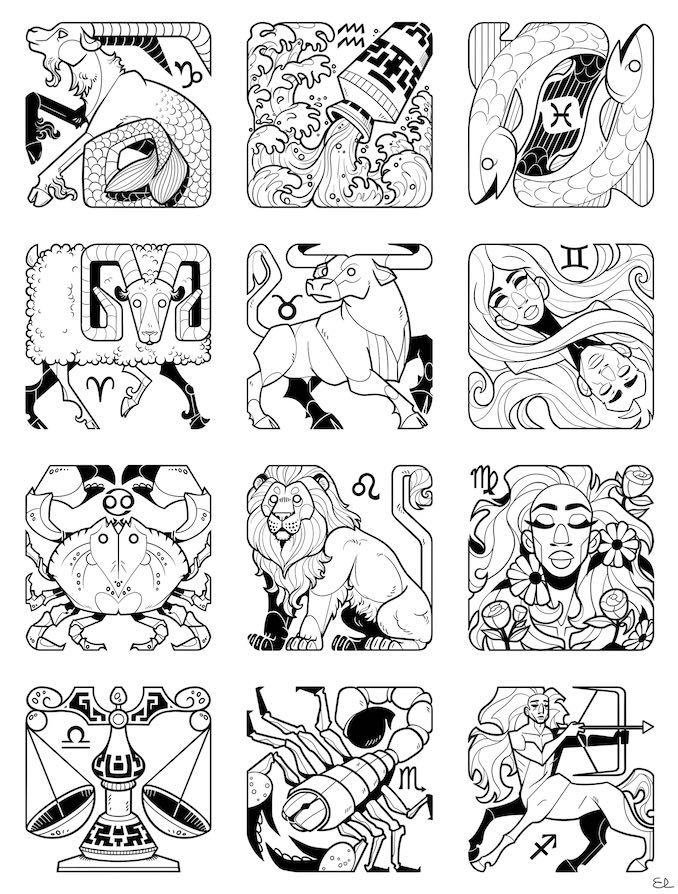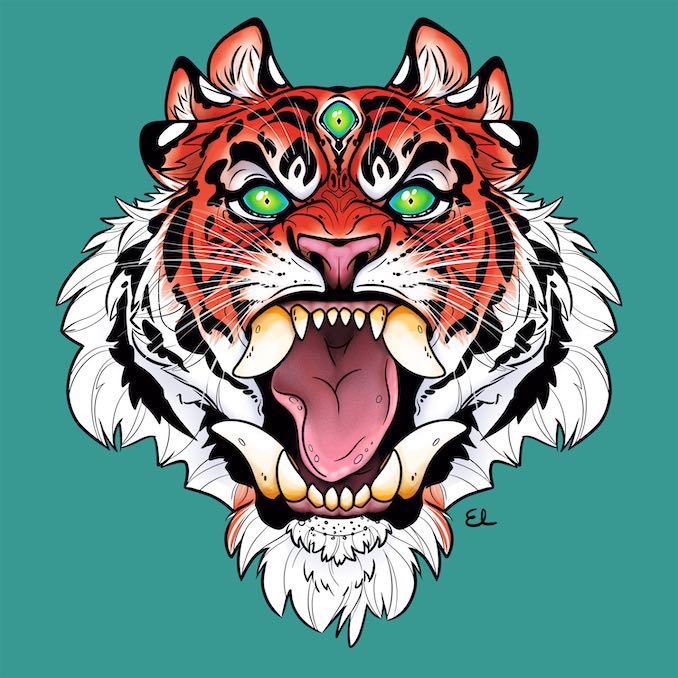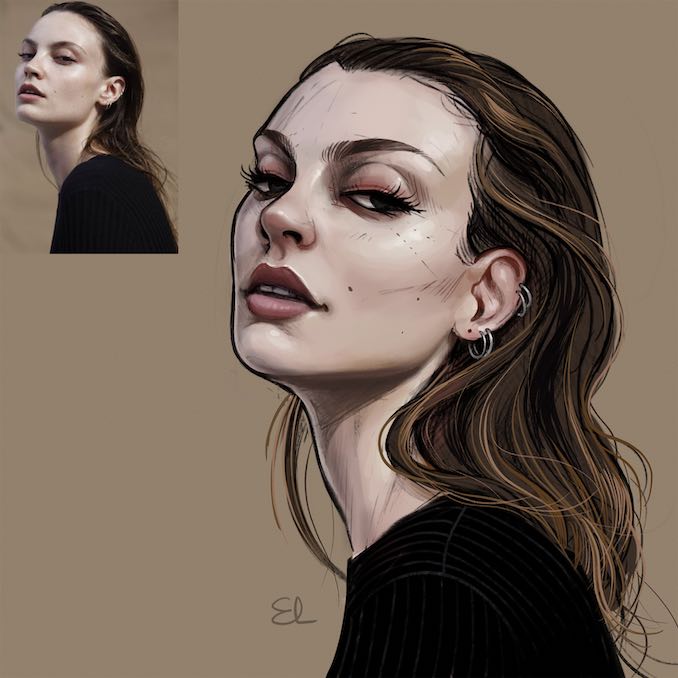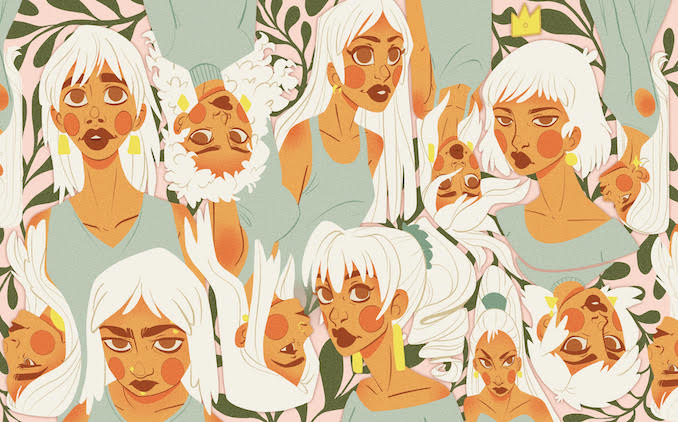 Which 'hood are you in?
I currently live in Montreal, in HoMa.
What do you do?
My "day job" is working as a 3D animator for a video games company called Rainbow Studios. On the game we're creating at the moment, I'm taking care of all the cinematics. When I'm off work, that's when I can finally pick my pen up and start drawing on my digital tablet.
What are you currently working on?
As an animator in video games, I'm working on a game called MXvsATV-Legends. (Motocross racing game)
As an artist, I always have tons of stuff going on… But to name a few: I'm in the process of opening my online shop to be able to sell art prints, stickers and eventually more goodies with my art on it. I'm also starting to take on some commissions – basically some freelance work for people who wants portraits, pet portraits, Dungeons&Dragons characters, etc.
And with all the above I try to keep some time to draw other stuff for myself because in the end that's what I love most.
Where can we find your work?
Website | Facebook | Instagram | Twitter | TikTok