On the waterfront, by the docks, is the historic Port of Montréal. The busy shipping hub and cruise ship launch, also features the Grand Quay, a public event and activity space, and the future home of the Port of Montréal observation tower. The terrace at 200 Commune Street serves views of the city, and the St Lawrence River.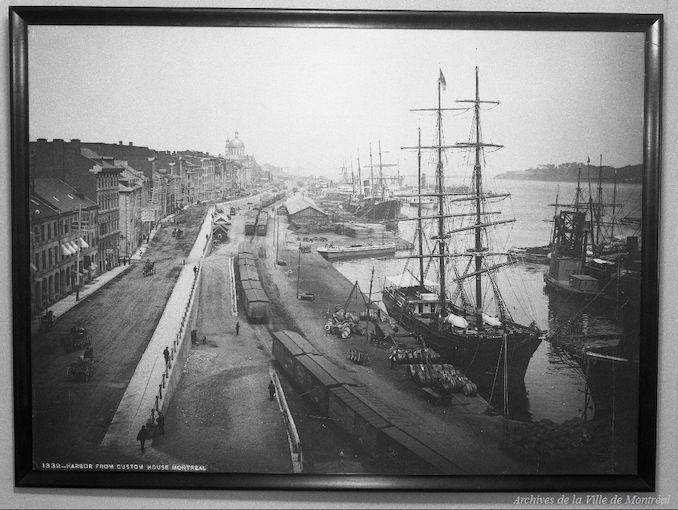 The port's first docks and wharves were built in the 1930s.
Operated by the Montréal Port Authority, thousands of cargo ships visit the port each year that transport goods including container shipments, and grain across North America. Montréal's history as a shipping port can be traced all the way back to the 1600s! From 1825 to 1970 commercial shipping was conducted through the lock system of the Lachine Canal. For more on the port and its history visit their website.
Along the water the Old Port of Montréal neighbourhood is a vibrant collection of shopping, restaurants, and is home to the Montreal Science Centre, and adventure activities including ziplining.
The Montréal Archives offers a treasure trove of pictures of the port, and features many vintage pictures of ships from the 1960s.