When I had first met Seydee, I was instantly drawn to her vibrant and beautifully eccentric personality. Soon after, I was introduced to her art, and I felt her instantly through the brush strokes of each painting. Her pieces are colourful, heart-filled and embody her radiant aura. Just like anyone else in the presence of her art, I was filled with joy and needed to see more.
Her pieces deliver consistency when it comes to the colours she adds to melanin skin, which reflect the diverse culture her roots carry. However, as much as they are consistent, each piece holds a uniqueness of its own.
Apart from her gifted hand, Seydee's mind is one to pick. Besides achieving a BSc in Biochemistry, her intelligence expands into a passion for justice within her communities such as the LGBTQ+ and BIPOC groups, motivational presence amongst her loved ones and a fiery dedication to spread positivity. When she isn't painting, she's probably intensely gaming on her PlayStation or trying to get a group of friends together to play yet another board game she recently purchased.
I'd highly suggest you keep your eyes peeled for Seydee's work. Once you've opened the door to her gallery, I guarantee you'll stay anticipating what she's working on next. Seydee loves attending markets; if you happen to catch her featured at one (with art so bold, she's hard to miss), she'll embrace you with a warm contagious smile and would love to talk about anything and everything.
Writen by Nadeen Aj – Girlfriend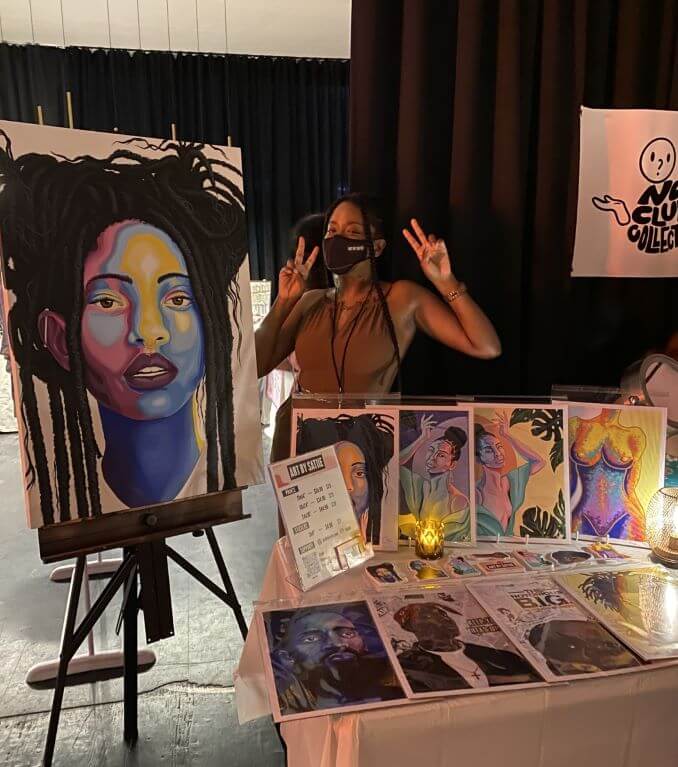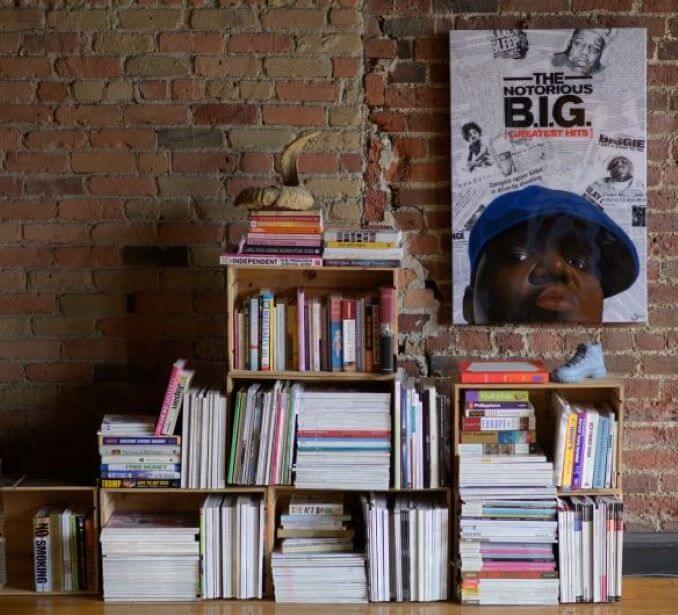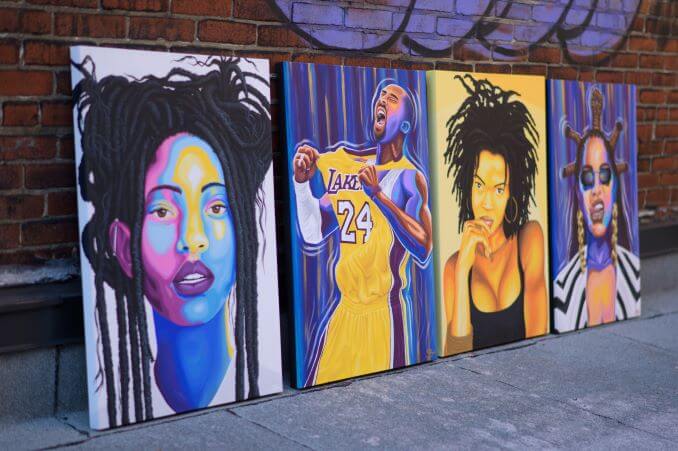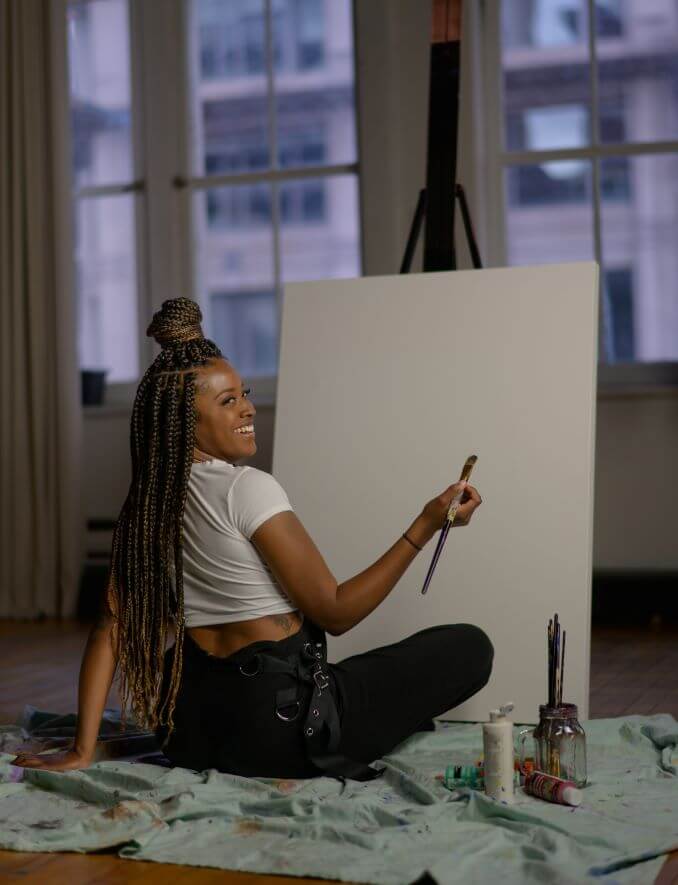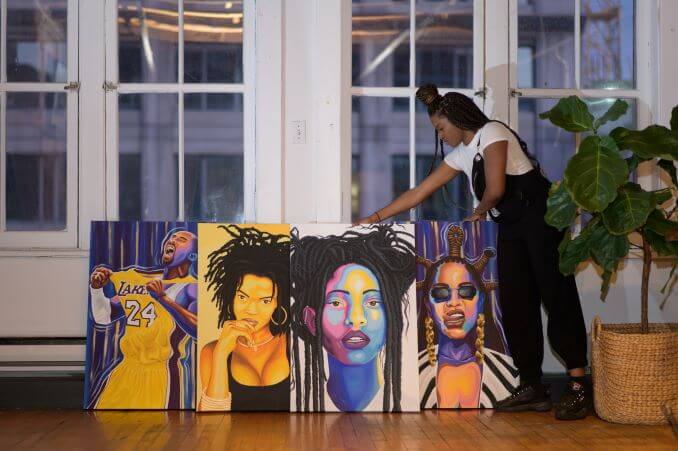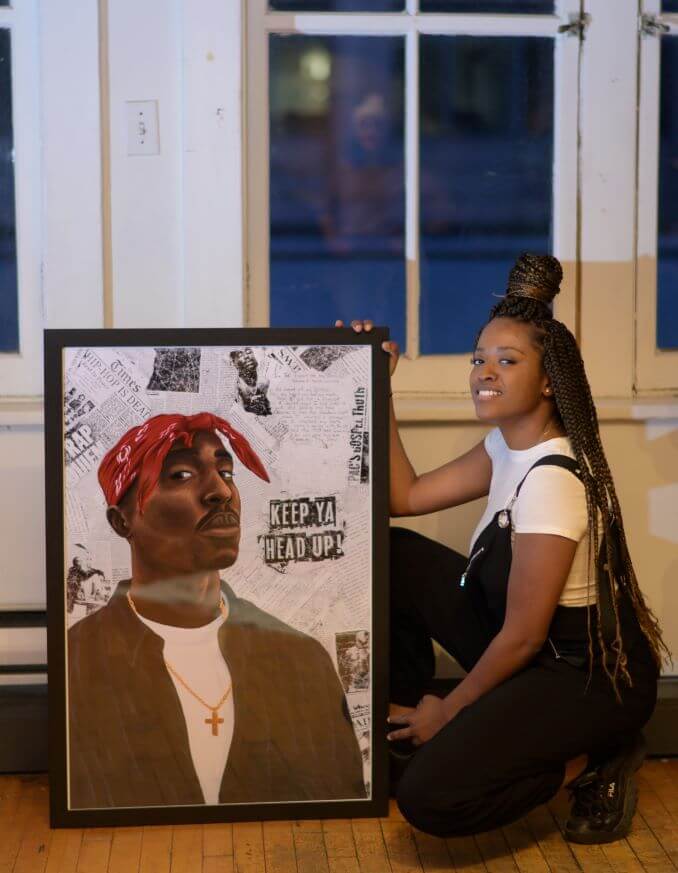 Which hood are you in?
I was raised on the West Island in a peaceful cul-de-sac, and I'm grateful for that. Though I absolutely adore the Montreal city life, it's nice to come home to a quieter place where I can recollect my thoughts, recharge, and get back to my creative space.
What do you do?
I paint pop-art portraits of people of colour. In other words, I add colour to people of colour! Slowly but surely, we're starting to expel the deeply ingrained idea that Black people are a monolith. We are so creative and diverse, and I want to celebrate that. I choose to celebrate it through art mainly by painting Black individuals (known artists, activists, politicians, or everyday people) in the way that I see them: bright, vibrant, and beautiful.
What are you currently working on?
I just spoke about adding colour to people of colour but, ironically, I am currently working on a black and white 4-piece collection called Hair Up High. It celebrates and emphasizes the diversity of Black women's hairstyles, so I'm carefully painting every single strand of hair for this collection. It is full of detail, and I'm incredibly excited about it.
Where can we find your work?
The best place to catch my work is online; I sell prints, stickers, and original paintings on my website. As for everyday stuff, I post most of my work on Instagram; DM-ing me is the quickest way to get in contact with me.
Otherwise, I love vending and meeting supporters and other creatives at Montreal markets. Catch me vending all over the city, all year long!