Condor Matador has been described as the rock n' roll love child of Ed Sheeran, Blink -182, and just a little bit of Phil Collins. The brainchild of frontman Jeremie Legault, the project seamlessly mixes pop production techniques, fluid-rock and roll sensibilities and impeccable songwriting. The result is a unique and uplifting experience that will leave you with a song in your heart that you just can't shake.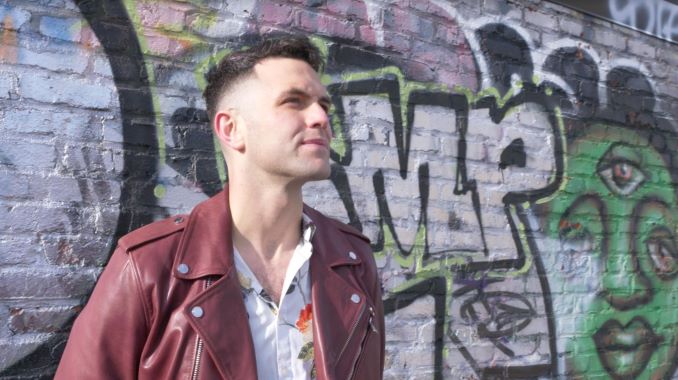 Name:
Condor Matador
Genre:
Pop
Founded:
2019
# of Albums:
1
Latest Album:
Dirty Thirty (Out June 2022)
Latest Single:
The 90's Song
Latest Video:
Favourite musician growing up:
Blink-182
Favourite musician now:
Machine Gun Kelly
Guilty pleasure song:
Antidote by Swedish House Mafia
Live show ritual:
I love singing through my scales before a show. It warms me up and it's meditative. It helps to calm the nerves!
Favourite local musician:
Decent
EP or LP?
LP
Early bird or night owl?
Early bird
Road or studio?
Studio
Any shows or albums coming up?
March 2nd at the Wiggle Room!
Where can we follow you?
You can follow me on Instagram, TikTok and Facebook!
***
Rapid Fire Montréal Qs
Favourite local restaurant:
Boustan
Favourite street in your city:
I choose St-Paul! I love walking down this street and admiring the Old Port's architecture. It is beautiful in summer and in the winter when it's all lit up!
Favourite park in your city:
I love René Lévesque Park. Five days a week I run 10km, and my path takes me all around Rene Levesque Park. It's got a lot of beautiful sculptures strewn about the expansive lawn in the middle and it is a peninsula into the St Lawrence River. Absolutely breathtaking panoramic views of the river and of Old Lachine! I find beautiful views extremely motivating for running!
Favourite music venue in your city:
I have always loved MTelus. I have seen so many amazing concerts there. I think it is the perfect size, and it always sounds great.
Favourite music store in your city:
Aux 33 Tours!