The Lincoln Apartment Bakery is a Montréal baking school teaching everything from bagels to macarons. We spoke with them to find out more.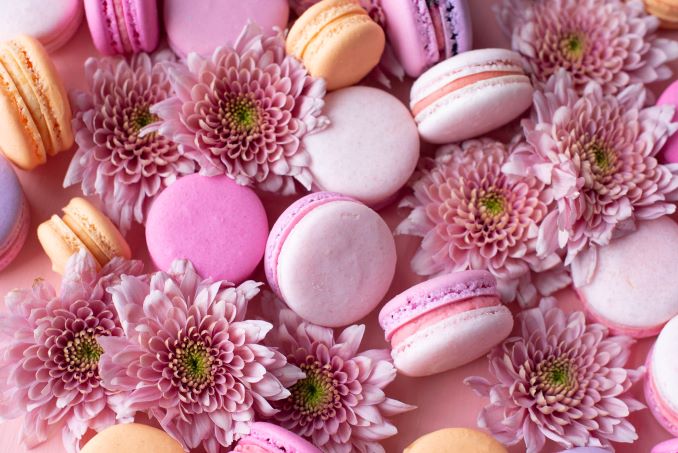 What is your business called and what does it do?
We're The Lincoln Apartment Bakery. A baking school in downtown Montreal teaching everything from Montreal-style bagels to French Macarons
What made you want to do this work?
I've been baking since I was very young and wanted to share that passion with others. I wanted to bring people together for special, memorable experiences where they could learn something and have a lot of fun, no matter what their experience level in the kitchen.
What problem did you want to solve with the business?
Many people feel intimidated by baking. They somehow absorbed the message "baking is a science, you have to be very precise, you can't experiment or improvise", and I wanted to show them the style of baking I learned, which is very relaxed, easy, and delicious!
Who are your clientele/demographics?
We've had everyone in our kitchen, from toddlers to grandparents. We do kids' birthdays, bachelorette (and the occasional bachelor) parties, corporate team-building and holiday parties, family reunions, and of course our regular group classes.
How does your business make money? How does it work?
People reserve our in-person and virtual classes. We also have an online store where people can order cookbooks, personalized spatulas, and other baking gifts.
Where in the city can we find your profession?
We're located at 4000 rue Saint Ambroise, in the beautiful Chateau Saint Ambroise, steps away from the Atwater Market.
What is the best question a prospective customer could ask a member of your profession when comparing services? Give the answer as well.
What makes you different from other cooking schools? Answer: we don't take baking too seriously! We're all about fun, experimentation, learning, and bonding.
What is the best part about what you do? What is the worst part?
The best part is teaching recipes that people taste and love, and then tell us they started making successfully at home. The worst part is all the cleaning and dishes after classes!
What is your favourite joke about your own profession?
"Tip bakers often, they really knead it!"
Where can we follow you?
PAY IT FORWARD: What is another local business that you love?