Nishi Pearls is an online jewelry company founded by Arka and Alique Akkelian, fourth-generation jewellers. We spoke with them to find out more about what they do.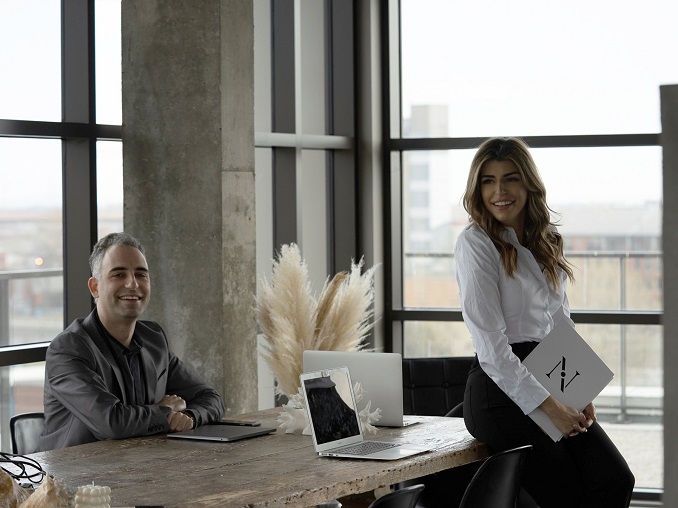 What is your business called and what does it do?
Nishi Pearls. We are an online jewelry company specializing in genuine cultured pearls. The core guiding principles of our brand is to reinvent the pearl and to design affordable, high-quality pearl jewelry that can easily go with any look. We want to reinvent the pearl, to be worthy of your everyday, valuable moments.
What made you want to do this work?
My brother Arka, co-founder, and I are fourth-generation jewellers. We grew up watching our grandparents, parents, uncles and aunts work in the jewelry world. A few years ago, we decided to make our own mark on the jewelry world. In the process, we decided to give pearls a young and elegant makeover. And so, Nishi Pearls was founded.
What problem did you want to solve with the business?
When we launched Nishi Pearls, we started designing pieces that we would wear, aiming to reinvent pearl jewelry and overcoming the 'old and outdated' stigma attached to this gem! All made sense since we already had 40 years of craftsmanship experience and all the connections that would let us have fair prices as an online brand.
Who are your clientele/demographics?
We wholesale our jewelry to many different loyalty programs and corporate rewards programs. We also sell directly to consumers on our online store. Our demographic is anyone who values quality, versatility, and creativity. Jewelry is a form of self-expression, and we think there's something for everyone at Nishi Pearls to help express their unique and individual style.
How does your business make money? How does it work?
Our income stream comes from the payments processed through our online store and through our wholesale partners.
Where in the city can we find your profession?
On our website. You can also find us on some loyalty programs like Aeroplan to purchase products with points.
What is the best question a prospective customer could ask a member of your profession when comparing services? Give the answer as well.
What's the difference between a genuine cultured pearl and imitation pearls?
Answer: We're a pearl brand, so it's important for us to only use real pearls, in contrast to many fast fashion brands who use plastic and glass and advertise them as 'pearls'. Unlike those materials, real pearls are sustainable – they grow in oysters who can only live in a healthy ecosystem. So as a brand, our attention to detail starts from literally before the pearl is even born. We make sure that our partners ensure the well-being of each oyster and the marine ecosystem they grow in – from the oxygen and mineral levels of the water to the way oysters are treated. All these make us a proud sustainable brand.
What is the best part about what you do? What is the worst part?
The best part is interacting with our customers. Nothing gives us greater joy than knowing that people purchase and wear our jewelry. Knowing that they invest in Nishi Pearls is one of the most validating parts of the job
The worst part is the constant fluctuation of the costs of raw materials like gold and pearls. Market fluctuations are out of our control and affect the cost and quality of the raw materials used in our jewelry. We do our best to always maintain fair prices for our customers, but this is sometimes one of our biggest challenges as we never want to compromise our quality.
Where can we follow you?
PAY IT FORWARD: What is another local business that you love?
Olove Cakes – an amazing team of young women we have collaborated with in the past and look forward to working with again in the future.