Couicouic is a quiet female cat. Her favourite activity is sleeping. She does not meow and likes to do her own thing. She still has energy and likes to hunt her favourite toy when you play with her. She is very independent so the presence of other cats can annoy her. That's why she would be happy in a quiet family where she is the only animal.
It will take some time to build a trusting relationship with her. We can see that she is full of love and has no aggression in her. She likes to look at her master and to be talked to. She responds with coos or by lying on her back. She prefers to be looked at from afar for the moment. Cuddles will probably be possible once a strong bond is established. She uses the litterbox perfectly and is in good shape.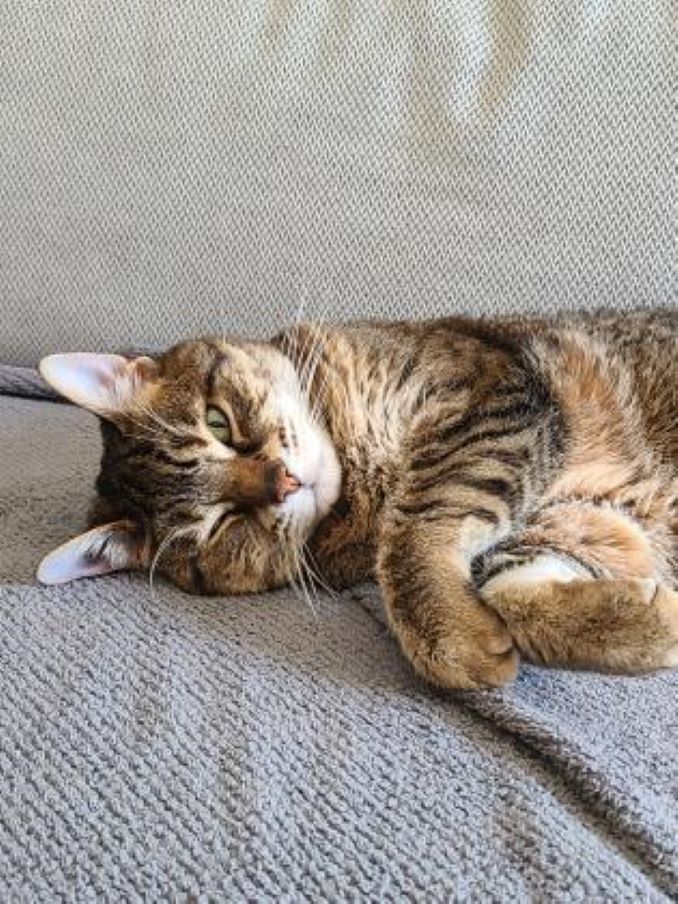 Couicouic
AGE: 13
SEX: Female
BREED: Domestic Longhair
SIZE: M
COLOUR: Brown
DECLAWED: No
If you would like to adopt this cute cat, don't hesitate to fill out the online adoption form!
About this column:
Each week we feature animals available for adoption from local shelters in the Montréal area with the hopes that our readers will assist in finding good homes for them. If you, or someone you know, has the resources to take care of one of these animals, please do get in touch with the appropriate shelter via the links provided.