Diego is a very affectionate cat with whom I had the pleasure of sharing my life for a few months. Despite his injuries, he was never frightened by the care I gave him. He has a very sweet look and loves cuddling moments. He is a very quiet cat when he has had enough activities to spend his energy in the day. So don't hesitate to teach him how to play because he was not used to it. He likes to be caressed and will not hesitate to go up on you or your computer to ask for it. He almost does not meow except for cuddles and food (he knows when it's time for you to serve him food). Diego is a very observant cat, he likes to look out the window at the world around him and some supervised explorations outside will please him. I was lucky to be able to take care of a cat as sweet as Diego.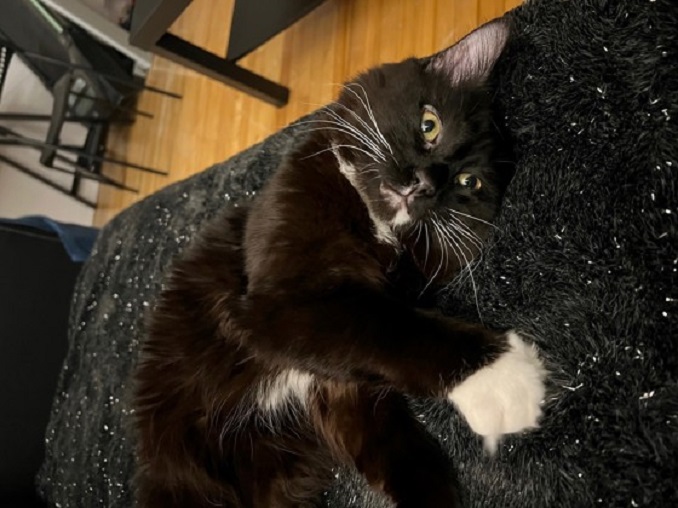 Diego
Age: 1
Sex: Male
Breed: Domestic Medium Hair
Size: M
Colour: Black
Declawed: No
If you would like to adopt this cute cat, don't hesitate to fill out the online adoption form!
About this column:
Each week we feature animals available for adoption from local shelters in the Montréal area with the hopes that our readers will assist in finding good homes for them. If you, or someone you know, has the resources to take care of one of these animals, please do get in touch with the appropriate shelter via the links provided.