Let us introduce you to the inspiring story of an extraordinary cat: Zoya, the courageous feline in search of a loving home.
In the corridors of our shelter, a soft purr can be heard, but it's not just the gentle sound of a cat. It's the heartbeat of Zoya, a very special cat who needs you. Max has been through hard times, ups and downs, but despite it all, he's kept his brilliant mind.
Zoya is the kind of cat who needs a little more time and attention. He's shy, reserved, and stress affects him more than most cats. However, this is not a weakness, it's what makes him unique.
Despite his shyness, Zoya is incredibly affectionate and loyal to those who take the time to get to know him. His gentle personality and profound kindness will touch your heart. When you gain his trust, you'll discover a loyal friend who will reward you with priceless moments of tenderness and happiness.
Adopting Zoya is much more than just an adoption. It's an opportunity to make a difference in the life of a living being who needs you. It's a chance to see a shy cat blossom under your loving care.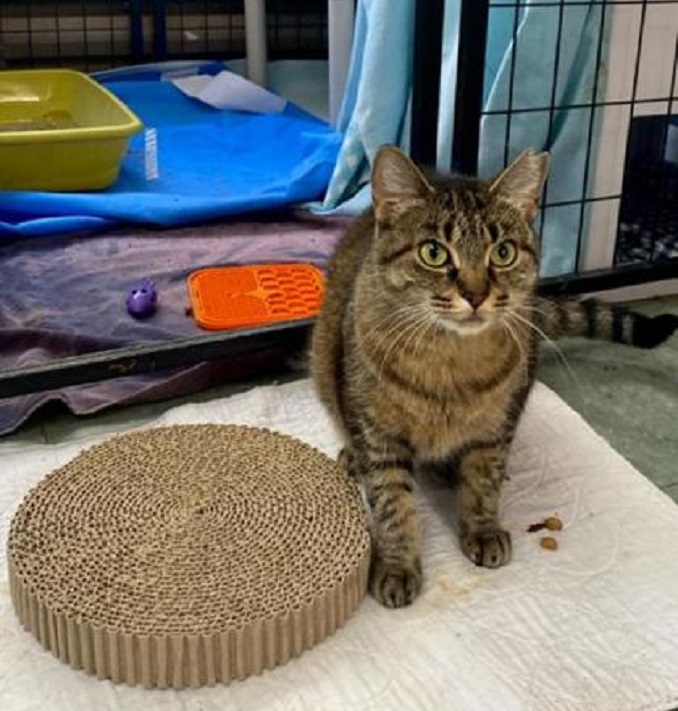 Zoya
Age: 3
Sex: Female
Breed: Domestic Shorthair
Size: S
Colour: Brown
Declawed: No
If you would like to adopt this cute cat, don't hesitate to fill out the online adoption form!
About this column:
Each week we feature animals available for adoption from local shelters in the Montréal area with the hopes that our readers will assist in finding good homes for them. If you, or someone you know, has the resources to take care of one of these animals, please do get in touch with the appropriate shelter via the links provided.