Elsiane was formed in 2000 when singer-songwriter Elsieanne Caplette and drummer Stéphane Sotto met in Montreal. The two artists sport totally different musical and cultural backgrounds: Stéphane is a talented and instinctive self-taught drummer, while Elsieanne – with her extraordinarily masterful voice – is a jack-of-all-trades with classical training from the Lima Conservatory in Peru. With shared influences in jazz, rock, electronic and world music and an intriguing nod to the Trip Hop of Massive Attack, Portishead, Björk, Kate Bush and Peter Gabriel, the duo create a unique, mysterious and inspiring musical experience.
Their 2007 debut album Hybrid made them Canada's hottest band and was followed by enthusiastically received live performances, including tours with Delerium and Beast, as well as appearances at major festivals and high-profile projects, like their work on the soundtrack for Quebec City's 400th anniversary in collaboration with Cirque du Soleil and German electronic music master Booka Shade. A devoted following had begun to form, drawn to the shadow-filled dreamscapes of songs like "Vaporous" as well as the striking visuals and hypnotic intensity of Caplette's voice and stage presence.
Their discography evolved with a second album, Mechanics of Emotion (2012), which was entirely self-produced and integrated acoustic and traditional music more widely. Their third album, Death of the Artist(2017) presents a band basking in maturity.
After the death of Stéphane's father in 2018, the duo started writing a new album in his memory. The production process began in July 2019 with Grammy Award-winning producer David Bottrill (Peter Gabriel, Tool, Muse, Smashing Pumpkins). The intense yet hopeful song "Sinai" features Caplette's ethereal and distinctive voice floating over dramatic orchestral elements and powerful percussion from her partner Sotto. The latest single "Tu Mirada" expresses the duality between accepting one's true self and overcoming the darkness. The lyrics are in Spanish, which is a cornerstone for the project as it goes deep into Elsieanne's Peruvian roots and culture.
This new album is an opportunity for the band to explore new sounds and thus evolve their music, but also to surround themselves with new musicians such as Pedro Eustache (Yanni, Hans Zimmer), Trey Gunn(King Crimson), Tony Grey (Hiromi, Karsh Kale) and Caroline Planté.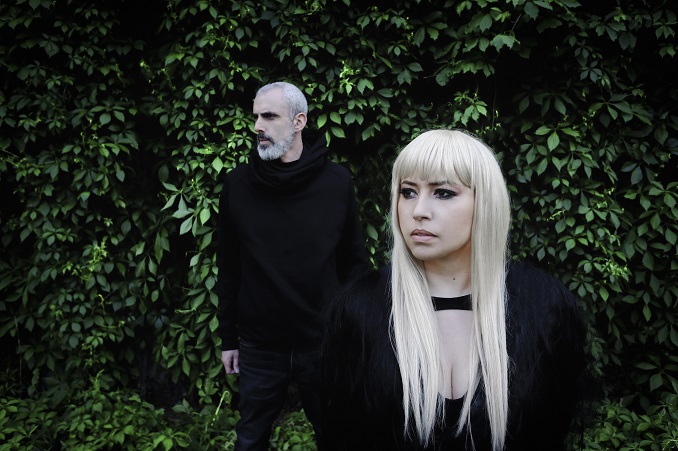 Name:
Elsiane (Elsieanne Caplette and Stephane Sotto)
Genre:
Ethereal, Trip Hop
Founded:
2000
# of Album:
5
Latest single:
Tu Mirada
Latest video:
Favourite Musician growing up:
Eddie Van Halen, Genesis
Favourite musician now:
Danny Carey of Tool
Guilty pleasure song:
Phil Collins – Against all Odds
Live show ritual:
Meditation and Breathing Exercises
Favourite local musician:
Oscar Peterson
EP or LP:
LP
Early bird or night owl:
Early bird
Road or Studio:
Studio
Any shows or albums coming up?
New Album release show on Oct 3rd. The album comes out on October 3rd 2023
Where can we follow you?
Website | Facebook | Instagram | Spotify | Youtube
***
Rapid Fire Local Questions:
Favourite restaurant:
Kazu
Favourite Street in your city:
Saint Catherine, love walking this street in the summer
Favourite Park in your city:
Mont-Royal Parc, love this park to go up the mountain and see the view of the city
Favourite Music Venue:
Club Soda
Favourite Music Store:
Steves!