After a 15-year absence from the studio, acclaimed Montreal band Mobile returns with Roadmap To Redemption, their new album which was released on March 31 via Sonic Envy / Warner Music Canada and all streaming services.
On Roadmap to Redemption, JUNO Award-winning Mobile hits hard. The rock band's chemistry is present as ever, as is vocalist Mat Joly's talent as a melodist, two elements that contributed to the group's previous success. The original band, Christian Brais (guitars), Frank Williamson (guitars) and Pierre-Marc Hamelin (drums) join Joly and return with a whole new perspective on their partnership and the music industry.
Produced by Gauthier Marinoff, Roadmap to Redemption is just as compelling, if not more so, than any previous Mobile albums, capturing an urgency and intensity that gives it a unique yet familiar sound. From the opening track "Come To Where I'm From" through "In My Heart" and "Carry On" to the immense finale with "School Closure", Roadmap to Redemption does not seek to relive the past or to chase after success; it's about continuing a clearly unfinished musical adventure.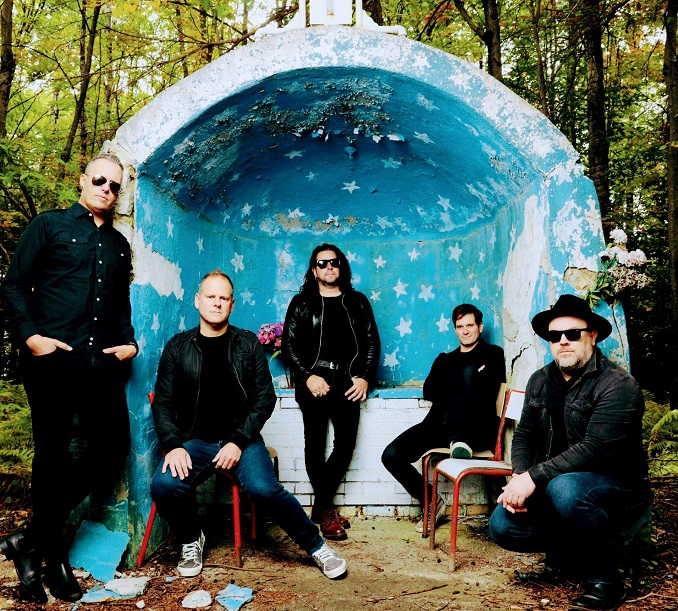 Name:
Mat Joly (Mobile)
Genre:
Rock/Alternative
Founded:
1999
# of Albums:
3
Latest Album:
Roadmap To Redemption
Latest Single:
"In My Heart"
Latest Video:
Favourite musician growing up:
Jimmy Page (Led Zeppelin)
Favourite musician now:
Greg Dulli (The Afghan Whigs)
Guilty pleasure song:
Martika ''Toy Soldier''
Live show ritual:
Warm up the voice, a couple of vodka sodas, maybe a shot or two, havin' a laugh with the boys and the crew.
Favourite local musician:
Naya Ali
EP or LP?
LP
Early bird or night owl?
Night owl then, early bird now
Road or studio?
Both
Any shows or albums coming up?
We have a new album which just came out on March 31 st, we are planning a few shows as well, dates to be confirmed soon.
Where can we follow you?
Website | Facebook | Instagram
***
Rapid Fire Local Questions:
What is your favourite local restaurant?
The Saté Brothers
What is your favourite street in your city and why?
It used to be Mont Royal back in the 90s, that street was so vibrant and had a special vibe, nowadays it's kind of hard to tell, I always liked Duluth Street, so I'll go for that!
What is your favourite park in your city and why?
My favourite Park is Jarry Park. I used to live right by the park and spent a lot of time there, either at the skatepark, the public pool, or just having picnics with friends and family. It's a beautiful place!
What is your favourite music venue in your city?
It used to be the Montreal Spectrum before it closed down…Now I'd say the Club Soda or The National.
What is your favourite music store in your city?
A Paul Boutique on Mont-Royal.