Musician through and through, Soul and R&B singer with a bewitching voice, Léonie Gray is an exceptional artist, the likes of which doesn't come around often. Born in 1993, the daughter of a bass player and music loving father, Léonie Gray grew up in Lavaltrie, in a family where music was part of everyday life. By the age of seven, she found herself on stage for an end-of-the-year concert at school. During the thunderous applause that followed her performance, she realized that music would be her path in life. Enrolled in singing, music theory, and trumpet lessons, the young Léonie participated in all the singing competitions she could find in her area and elsewhere.
At 18, she moved to Montreal. Playing small venues in the city and around the province, Léonie Gray quickly made a name for herself singing with several Montreal artists from different backgrounds with whom she collaborated. From 2012 to 2015, she was part of the play Symbiose, a musical which featured her as one of the two lead singers.
Raised on the Jazz of Billie Holiday, the R&B of Etta James, as well as Alternative and Classical music, Léonie then discovered the universe of Amy Winehouse, Corinne Bailey-Rae, and Feist, three artists that greatly influenced her and from whom she still draws inspiration today.
With the emotions conveyed by her soulful voice, Léonie Gray charms anyone who gets the chance to see her on stage. This is how she quickly found herself opening for artists such as Beyries, France d'Amour, Milk & Bones, and Morcheeba.
In addition to concerts and long residencies at L'Escalier and Honey Martin's, she also made many recordings, often with little means other than her passion for music. By 2018, with the release of the EP Growth and the single and video clip Wednesday, she was noticed by Spectra and by the production, management and booking label TURN Key Creative, with whom she decided to work. She recorded and produced Sensitive herself, before producer and composer Tom Lapointe (TURN Key Creative) suggested she make a full-length album.
A prolific and versatile perfectionist, Léonie Gray is one of those rare artists that live and breathe music. This passion is also a therapeutic outlet, a way to free herself and to grow. Pondering themes such as mental health, feminism, romantic relationships, racism and personal development, Léonie Gray likes to contrast difficult and introspective subjects with lighter livelier music.
Though she is comfortable in the Classical and Folk registers, it is nevertheless Soul, R&B, Pop and Jazz that captured her heart. She opts for vintage sounds and an authentic and spontaneous approach rather than overly slick and synthetic productions. Taking advantage of being house-bound by the pandemic, Léonie recorded about twenty songs; many of which will be found on her first full-length album, to be released by TURN key Creative under a Spectra license in January 2022.
We're betting that she will finally achieve what she has been longing for: to reach as many people as possible with her music and to gracefully make her mark on the industry.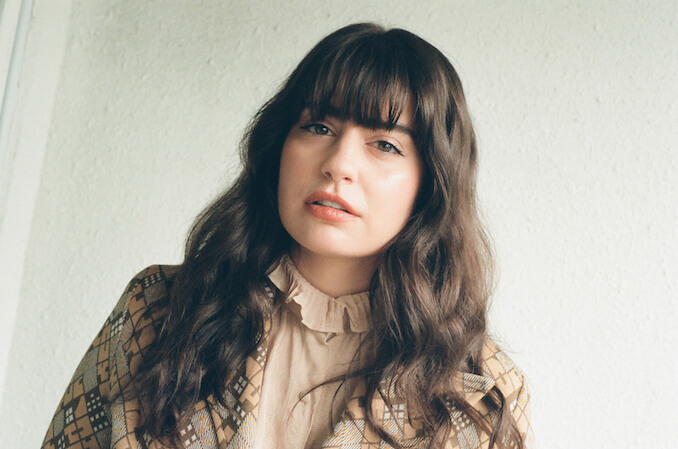 Name: Léonie Gray
Genre: pop-jazz
Founded: 2015
# of Albums: 0
Latest Album: First album coming up in 2022
Latest Single: Power
Latest Video:
Favourite musician growing up:
Amy Winehouse
Favourite musician now:
Joy Crookes
Guilty pleasure song:
blame it on the boogie MJ
Live show ritual:
stretching and crazy dancing backstage
Favourite local musician:
Les Louanges
EP or LP?
LP
Early bird or night owl?
I like to sleep late and go to bed early, so somewhere in the middle
Road or studio?
Road
Any shows or albums coming up? 
I have an album coming up next spring, and a single coming up in a few weeks.
Where can we follow you?
***
Rapid Fire Questions
Favourite local restaurant:
Mont Everest Masala
Favourite street in your city: (Why?)
Masson, it's like a small village all on one km
Favourite park in your city: (Why?)
Jean Drapeau, with the water where you can paddle board or just hang at the beach, the festivals during summer time are amazing.
Favourite music venue in your city:
Bootleggers
Favourite music store in your city:
Cheap Thrills