For this Montréal comedian feature we spoke with Amer Rez to find out more about his comedy style, influences and where to follow him on social media.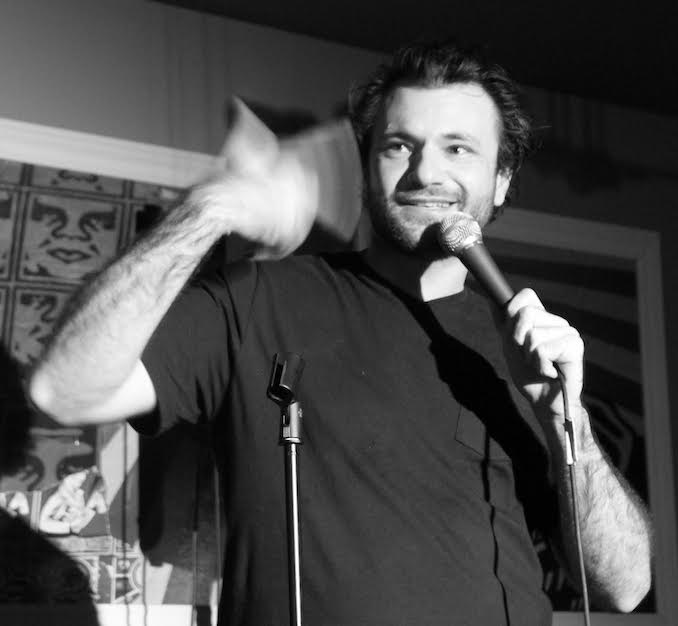 How would you describe your comedy style?
I want to say energetic but my pandemic belly has been slowing me down these days
Who are some of your influences?
My father is a very funny man. He always had the gift of gab and knew how to work a room. I grew up in the Middle East and I remember watching many Egyptian movies with an actor named Adel Imam. He was so goofy and silly, the Arabic Charlie Chaplin. In my teens, I discovered Eddie Murphy, Steve Martin and Sugar Sammy and got really intrigued by the art form, the idea of making people laugh just with your face, body and words.
Who was your favourite comedian growing up?
Eddie Murphy and Sugar Sammy
Who is your favourite comedian now?
Sugar Sammy and Louis CK.
What is your pre-show ritual?
I love watching the crowd get excited before a show. There is energy in the room that fuels me. I also got in the habit of having one ginger ale before I go on stage. I might have to give that up (see pandemic belly above)
What is your favourite place you have performed? Why?
Before the pandemic, I had a chance to spend a week in NYC, the mecca of stand-up comedy. I performed at the New York Comedy Club in front of a pretty big crowd. It felt amazing. I also got to perform in Boston, the city where Louis CK, Bill Burr, Joe Rogan and the late Patrice O'Neal started. Boston audiences are an interesting mix because you have tough blue collar workers sitting next to MIT and Harvard graduates and to make them both laugh felt great. The only problem with Boston is that the women of Boston also look like Louis CK.
What is your favourite medium for listening or finding new comics/comedians?
Podcasts, Youtube, whenever someone gets cancelled, I think it's worth listening to his album
Do you have anything to promote right now?
I perform a lot in Montreal, Ottawa and surrounding cities and I host the Comedy Showcase every Wednesday (check out www.amerrez.com).
I will also soon release a new podcast with my friend and fellow comic, Gabriel Omassi, entitled "It Was a Bonne Nuit". Stay tuned!
Where can we follow you?
Tell us a joke.
Come see me on stage!
PAY IT FORWARD: Who is another local comic/comedian we should know about?
The city is bubbling with great talent!
My friend Sid Khullar is the BEST comedy producer in the city with amazing shows every day (www.mtlcomedyclub.com)
There are so many great comedians in the city, something for every taste: Harrison Weinreb, Wassim El Mounzer, Gabriel Omassi, Oren Shbiro, Peter Bowen, Ben Cardilli and so many more!