Rachelle Elie is a Montreal comedian busy making people laugh with her signature raunchy and edgy jokes. She is a delight to watch and listen to. Rachelle has a unique way of telling jokes, while adding a little "franglais" to the mix. You can always be sure to be surprised by her colourful performances. Currently working on her upcoming one-woman show, we had the opportunity to speak with Rachelle to learn more about her.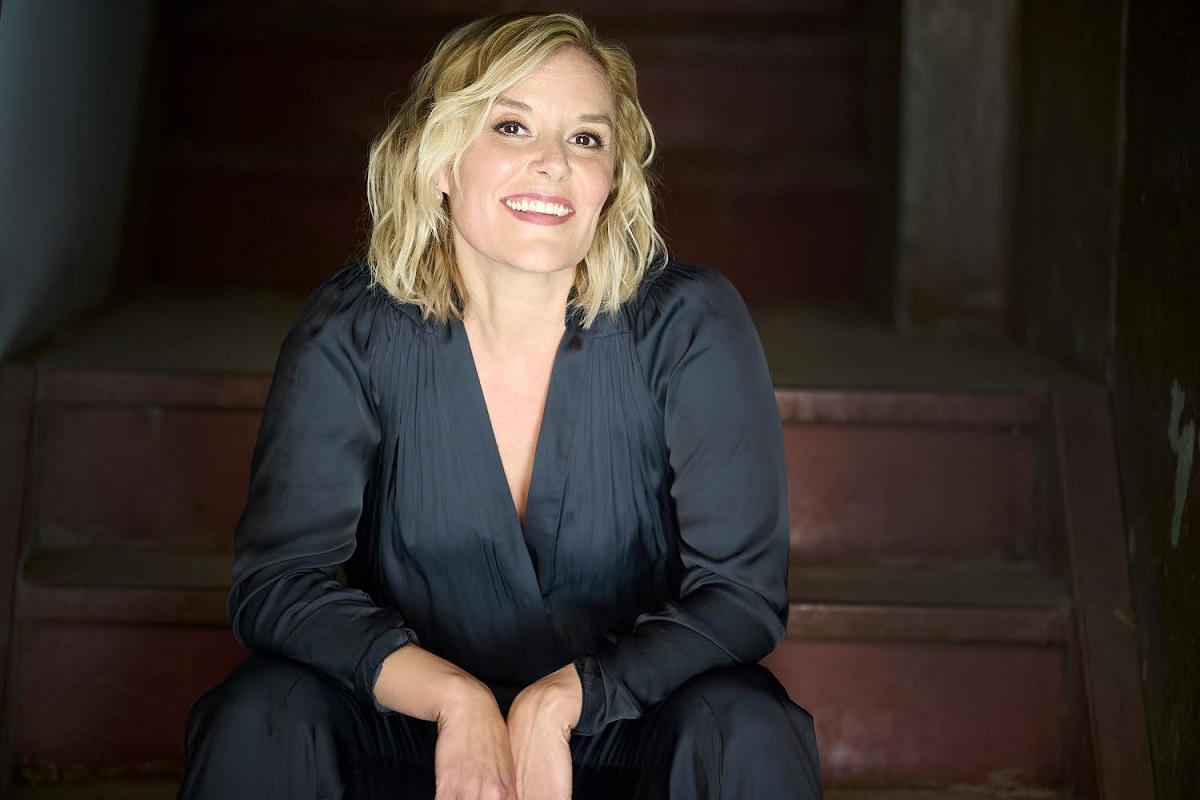 How would you describe your comedy style?
Someone once said I am the "love child of Carol Burnett and Lenny Bruce." Biggest compliment ever! I would say I am raunchy, edgy & hilarious.
Who are some of your influences?
Joan Rivers, Bill Burr, Lisa Lampanelli, Louis CK, Richard Pryor, Eddy Murphy, George Carlin, Maria Bamford & Mike Ward to name a few.
Who was your favourite comedian growing up?
Carol Burnett
Who is your favourite comedian now?
Tough to answer that! Bill Burr, Jessica Kirson & Sebastian Maniscalco are favourites.
What is your pre-show ritual?
I often remind myself that I have nothing to prove, that I am a pro and that I am here to have fun with these people.
What is your favourite place you have performed? Why?
This past July I performed in front of 10,000 people at Rachid Badouri's Just Pour Chill Gala. It was a truly amazing experience and I got to feel like a complete rockstar of comedy.
What is your favourite bit you have written and why were you proud of it?
I have a joke about my son calling me a loser on the way to his driver's test and then when he fails his test I throw it right back at him. It's still a really fun bit to perform and I got to do it on TV last year at Just Pour Rire so I am really proud of it. It took a long time to perfect in English and it was really cool to see that it was just as funny in French.
What is your favourite medium for listening or finding new comics/comedians?
Sirius XM. There are five different comedy channels on Sirius and I listen all of them every time I drive to out-of-town gigs which is several times a week. I also watch my favourite comedians' clips on Instagram.
Tell us a joke about your city.
My dad was from Haiti and when you move somewhere where there are coup d'etats and earthquakes sometimes you want to go live somewhere where nothing happens so my parents chose Ottawa! The place to be!
Do you have anything to promote right now?
My one-woman show in French will be at Terminal Comedie Club on Jan 24th at 19h30 and I am working on a weekly English show here in Montreal. It will be announced soon on my Instagram page. @rashelie for details
Where can we follow you?
Facebook | Instagram | TikTok | Youtube
PAY IT FORWARD: Who is another local comic/comedian we should know about?
Ben Cardilli. He works his butt off and he is super funny!