Guidoune is one of the most loving and adorable cats I have ever seen. She loves to be pet and scratched all the time (except her legs!), she loves to be carried in arms and one thing that she is the most fond of are forehead kisses. She loves those! Living with Guidoune is like having a roomie of your own, as days pass by you completely forget that you are living with a cat but instead get the feeling of a warm human touch. She will wake you up with morning forehead bumps and her never-ending singing for her food. One thing to note is that Guidoune is a highly vocal cat. She will whine for food, ask for attention…all with her purring sounds and meowing. She also loves lounging on the bed but will never enter the bedroom to sleep without you. Further, be it you on your desk working or on the dinner table finishing up a meal she will always make her way to your lap. Make sure to hold her in your arms often, give her tons of kisses all over and cuddle with her in bed every day!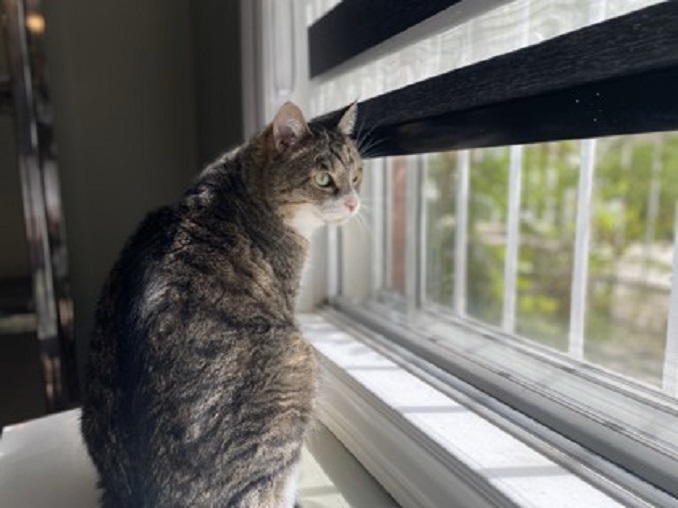 Guidoune
Age: 15
Sex: Female
Breed: Domestic Shorthair
Size: M
Colour: Brown
Declawed: No
If you would like to adopt this cute cat, don't hesitate to fill out the online adoption form!
About this column:
Each week we feature animals available for adoption from local shelters in the Montréal area with the hopes that our readers will assist in finding good homes for them. If you, or someone you know, has the resources to take care of one of these animals, please do get in touch with the appropriate shelter via the links provided.