Bully Wags produces high-quality and heavy-duty dog gear that is also aesthetically pleasing. We spoke with Maria Lee, the founder of Bully Wags to learn more about what they do and why.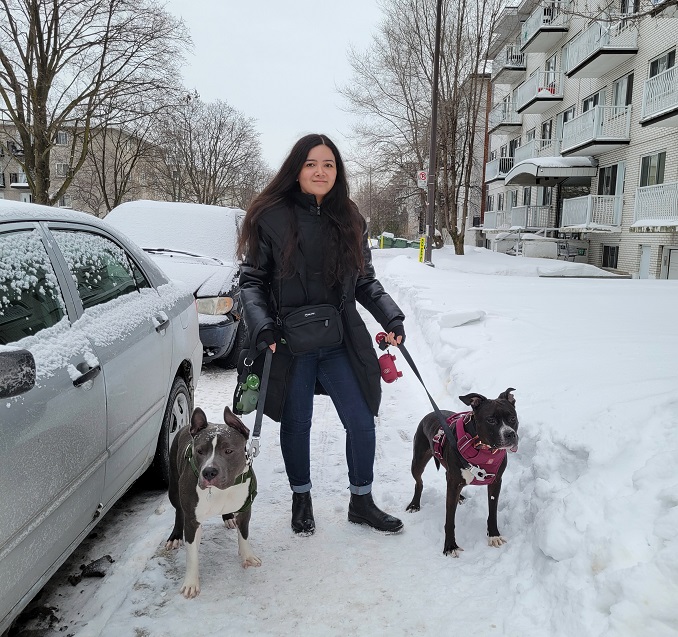 What is your business called and what does it do?
Bully Wags is a dog gear brand based in Montreal, Quebec that focuses on powerful breeds that need high-quality heavy-duty accessories that are also aesthetically pleasing and functional.
What made you want to do this work?
Harley, my bully breed, had reactivity problems. She would get excited every time she saw a living being on our walks. I started to train her on our walks and I thought I had bought her good quality accessories, but two leashes from different brands unclipped in different situations, especially when moving around a lot, shaking, etc. I added a carabiner to her leash, but it broke and she ran away. I thought I wouldn't see her again or that a car would run over her, especially because it happened at night. Fortunately, nothing happened, and I was able to catch her. I started doing research about leash clips, and apparently, the bolt snap leashes (the one most brands use) can loosen over time and unclip "out of nowhere", that's when I discovered the frog clip we use on our leashes, so I promised to myself I would only buy heavy-duty accessories for her. There aren't many companies that use that type of materials, and when I started my brand I realized why… it's way more expensive, but my best friend is worth it.
What problem did you want to solve with the business?
The pet industry is full of cheap accessories, even with reputable brands. All the materials used matter, the stitching matters, the way an accessory is built matters. I want to offer and help dog owners like me who have strong dogs to feel comfortable when walking their dogs. I don't want anyone to experience running after their dog trying to catch them because a leash unclipped, a buckle broke, a D ring unstitched, etc.
Who are your clientele/demographics?
Dog owners who see their dogs as family members and are looking for heavy-duty accessories.
How does your business make money? How does it work?
We are an online store, anyone can purchase from our website, and we partnered with Faire for wholesale inquiries. Sometimes we go to pop-ups in Montreal for anyone to see the items in person.
Where in the city can we find your profession?
We are based in Montreal, so we go to pop-ups in the city about once a month. However, we ship internationally and have flat rates for the US, Canada, and Mexico.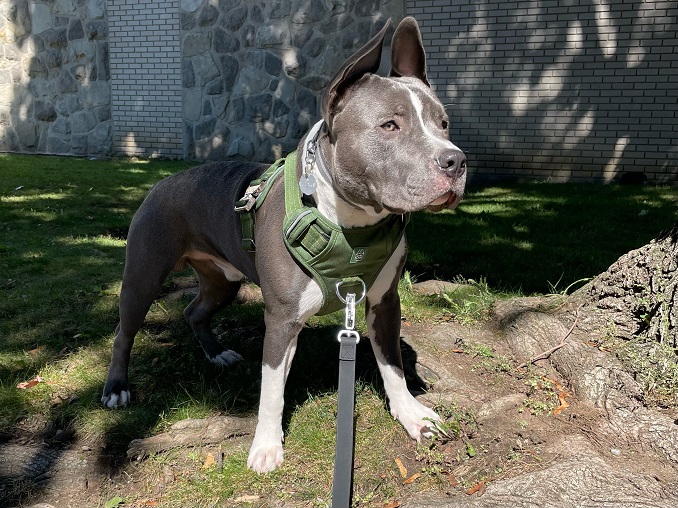 What is the best question a prospective customer could ask a member of your profession when comparing services? Give the answer as well.
What makes your accessories safer?
The materials we use, they aren't the most common ones in the industries because of their high cost. We even ask our manufacturers for specific stitching, because it matters. E.g. We use cobra-style metal buckles for our heavy-duty harness. The front ring is tripled stitched in box x form, and it has an elastic to absorb the impact if your dog pulls.
What is the best part about what you do? What is the worst part?
The best part is being able to make other dogs' walks safer, connect with dog owners that love their dogs like family, and being able to make a difference in the industry. The worst part is the lack of time and resources since I have a full-time job, and I'm a sole proprietor.
What is your favourite joke about your own profession?
Dogs > People
Where can we follow you?
Website | Instagram | Facebook | Tiktok
PAY IT FORWARD: What is another local business that you love?
Femade – Bags and accessories made by Colombian women